Digital Entrepreneur Fernando Raymond started his first business with WordPress blogging when he moved to business central in Canary Wharf.
He learned all about WordPress and WordPress Hosting, the most widely used open-source content management system with roughly 500+ new sites being built daily, as he realized its potential in the online world.
Looking for a more flexible, self-governed, and purposeful lifestyle, he set up his SEO & digital marketing agency ClickDo Ltd. with the clients enquiring via his first WordPress blog fernandobiz.com. He would then build all his future business websites as well as his clients' sites with WordPress.
He is on a mission to enable every person to set up a website or blog easily and has been working hard with his team of web developers and designers to build the ultimate WP blog hosting solution, which he has recently launched.
How a WordPress Website can be set up easily and quickly with the SeekaHost Blog Hosting Control Panel
Fernando has used various hosting control panels and kinds of web hosting as a blogger and SEO expert, ranging from cPanel to Plesk. However, he felt they were not as intuitive and user-friendly as he wanted them to be.
He hired more web designers and developers and started his second business, web hosting company SeekaHost Ltd.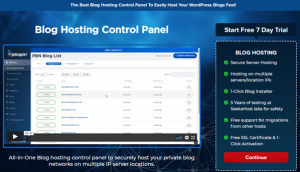 Fernando and the SeekaHost Team have been on a mission to help 100 million people get online by offering extremely affordable web hosting and the best WordPress Hosting in the UK and worldwide. He is convinced that every single person should have a website, no matter the purpose or goal, as an online presence is such a strong point of reference in the digital age.
So, the SeekaHost Team has designed the first-ever WordPress blog hosting control panel allowing anyone to host a domain and get online with a WordPress site in less than 60 seconds.
This innovative blog hosting services solution gives website owners access to a hosting manager tool that enables a quick website set-up while being able to track website data with one click to manage the website's performance with analytics tools all in one place.
You can find various WordPress and SeekaHost control panel tutorials at seekahost.org or the SeekaHost YouTube channel:
Fernando describes his mission with his unique SeekaHost App as follows:
"Many bloggers and SeekaHost University students I talk to encounter the same drawback: the technicality of setting up, managing, and running a blog or website, let alone several. We have created many guides, tutorials, and support materials like online courses to help with this. I want to provide technical solutions that make the whole process of setting up a blog or website as simple and affordable as possible. I believe that every person should have a website to showcase their portfolio, talents, or passions."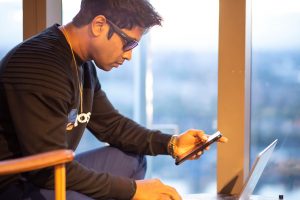 On top of building the SeekaHost App, Fernando and his team have also set up the digital marketing training platform SeekaHost University, offering expert blogging and digital marketing courses and tutorials so that everyone can learn the skills to get online successfully.
A WordPress Website can turn into a Successful Business Venture
Whether you are looking to live the laptop and digital nomad lifestyle and achieve the freedom of working remotely or you have an ingenious business idea and want to make a start with a business website with WordPress to start your own online business, an online presence can offer multiple works and career opportunities. Some now very famous and established websites turn over millions in a year.
Fernando knows it all starts with a website and his digital enterprises have enabled him to start and grow his online businesses. He advises everyone to familiarise themselves with digital skills and starting their first WordPress website as an important stepping stone to living the life they envision. He is confident that with the SeekaHost Control Panel it will be easily achievable for many, who are determined to get online with the best tools to succeed and make money online.
Author Profile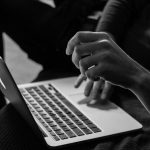 Always on the chase after hot and trending London and UK business news that disrupt, inform and inspire.