We all know that increasingly more businesses are moving online and anyone who doesn't have an online presence yet, may lose out on many potential customers.
However, creating and designing a business website with the most popular content management system and DIY website builder WordPress is not an easy task, even though to get online is now easier than ever with the SeekaHost WordPress Hosting Control panel. Buy your domain name, get managed WordPress Hosting or PBN Hosting and get your website up and running in less than 60 seconds.
The website design and user experience is the primary factor of the success of your small business website. WordPress Themes are a sort of template or stencil which is used to equip your website with a certain scaffolding to start with, giving it a first look and certain features that may be of importance to your business.
Think of it as painting the walls of your house and adding shelves and furniture pieces to make it functional in the way you envisage it. You wouldn't go with the cheapest materials and the same applies for WordPress website design. That is why we have listed the 8 best WordPress themes for boosting small UK businesses, freelancers and bloggers, which are rated the highest for business website design and functionality.
Please bear in mind that a website is a reflection of your work, brand and business so the personalisation matters hugely. Themes offer a frame for your website, but what you add to it makes all the difference such as images, logos, content etc. and you can see how we do this here as an online magazine:
The top 8 best WordPress Themes for Small Businesses, Freelancers and Bloggers        
1. HESTIA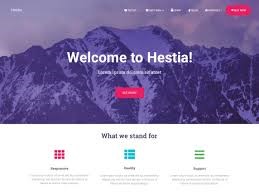 Hestia is a free WordPress theme packed with additional features like 'Client Testimonials' and services sections on the homepage. An easy to setup theme, especially suitable for education or e-commerce websites. You can see an example of how this theme can be personalised on the UK Education Blog: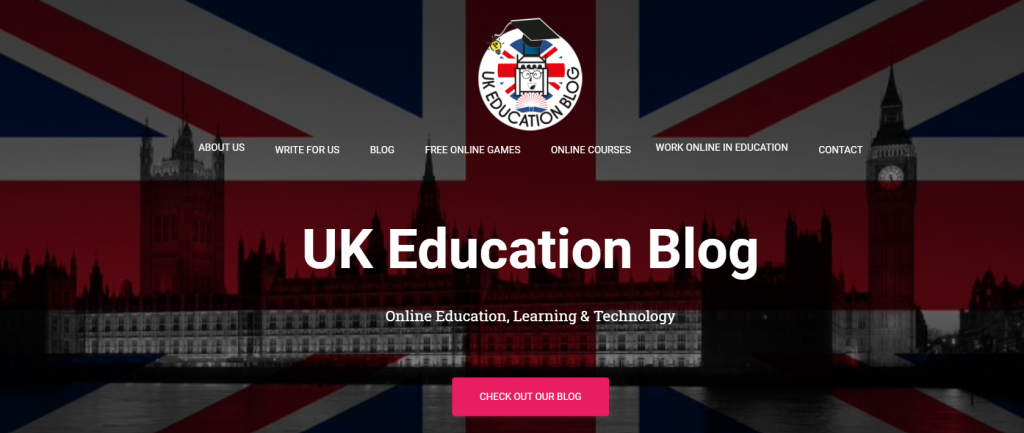 2. ASTRA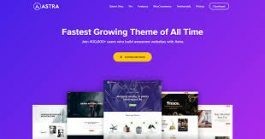 Astra is one of the most popular multipurpose themes used by more than a million active users such as businesses and freelancers, because it provides more customized features such as changing background colours, fonts and layouts easily, which is not always the case with every theme.
The user can also create their own custom layout by using this theme, which is very useful if you want to stand out and make a first impactful impression and it provides a Woo Commerce storefront. The theme is very lightweight (less than 50KB on frontend) and offers unparalleled loading speed.
3. HIGHLIGHT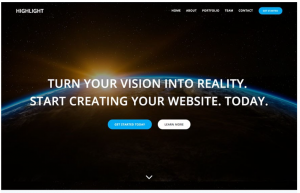 Another popular free responsive multipurpose WordPress theme that helps you create an epic website easily by drag and drop. It comes with a predesigned home page, 5 header designs, and over 30 ready to use content sections that you can easily customize.
Strong features like video or slideshow background and different header content types with gradient overlays, etc. help you create a unique website highlighting your mission. See how digital entrepreneur Fernando Raymond utilized it on his personal blog: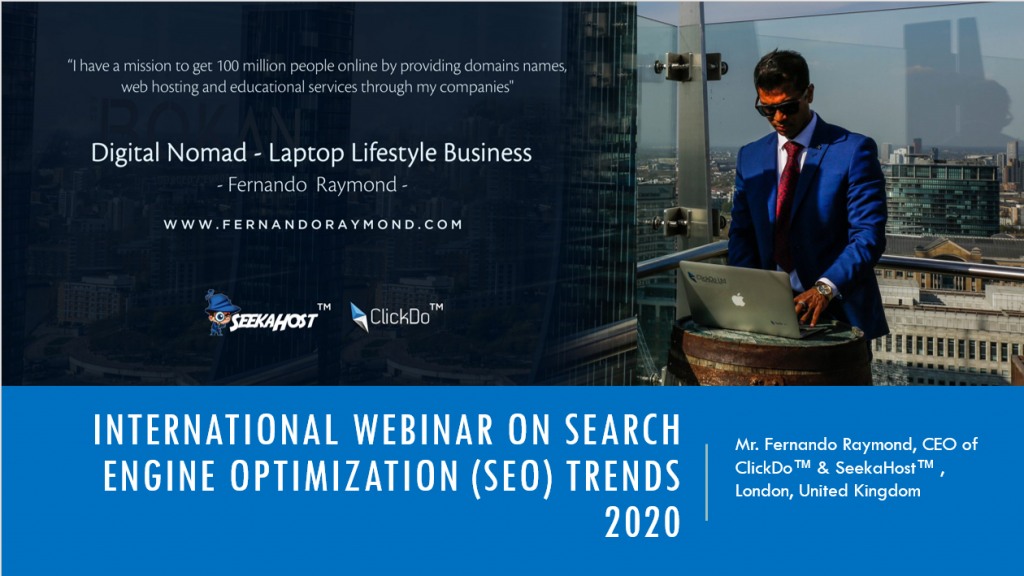 4. OCEAN WP
This lightweight, highly extendable free WordPress theme enables you to create almost any type of websites such as a blog, portfolio, business website, and WooCommerce storefront with a clean & professional design.
This multipurpose theme features translation options in different languages and support for SEO to increase conversions. Easily customizable with an extendable codebase so great for website owners with a clear vision.
5. DIVI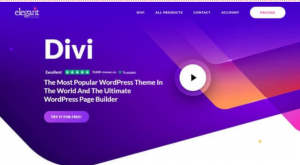 Divi is a drag and drop WordPress page builder and a multipurpose theme from the range of Elegant Themes. It can be used to build any type of website by making changes in the intuitive front-end editor offering 100s of pre-made layouts to customize your site using the drag and drop builder.
Divi layouts are mobile-responsive and have all the features you need like a gallery, shop, landing pages, social buttons, and much more and copywriter and blogger Manuela Willbold uses it for her personal blog: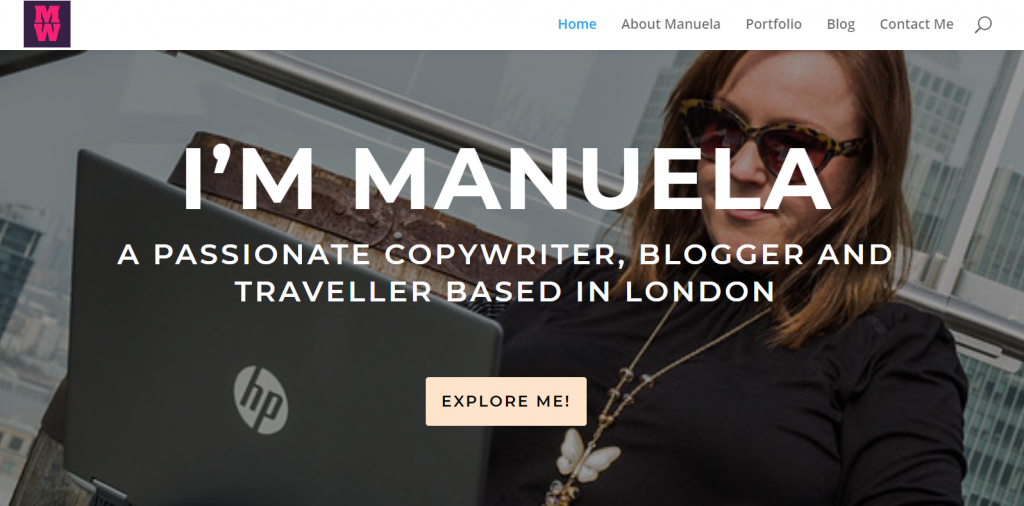 6. SEOFY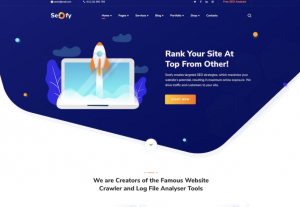 This theme is perfect for a digital and online marketing specific website with its modern, clean and creative web design that will help you do your thing and implement your ideas as swiftly as possible.
You can conveniently mix and match fifteen blog layouts with the ready-made content and components to create your personal style and branding. It looks a little bit like the ClickDo Ltd. digital marketing agency website, however, it is of course custom-built: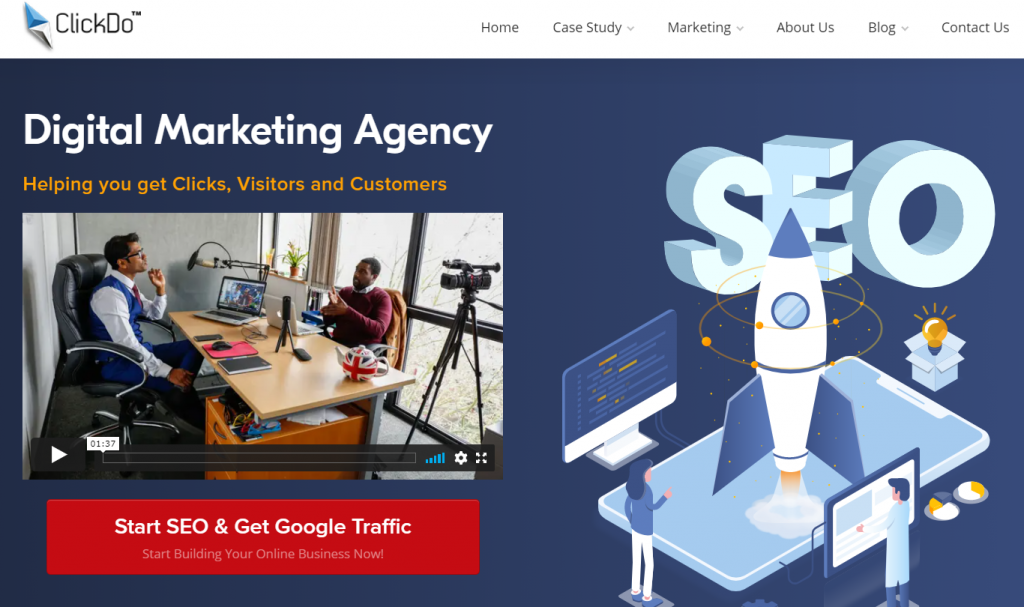 7. COVERNEWS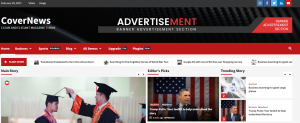 This magazine style WordPress theme by AF Themes empowers every website owner to create an elegant, professional and easy to maintain website with a news look in no time at all due to its easy-to-use navigation for different sections of the website like the header and footer.
Categories can be displayed in different sections featuring relevant posts and banner ads can be easily added in the templates. Therefore, this theme is brilliant for any general news blog like the News Of The Hour blog: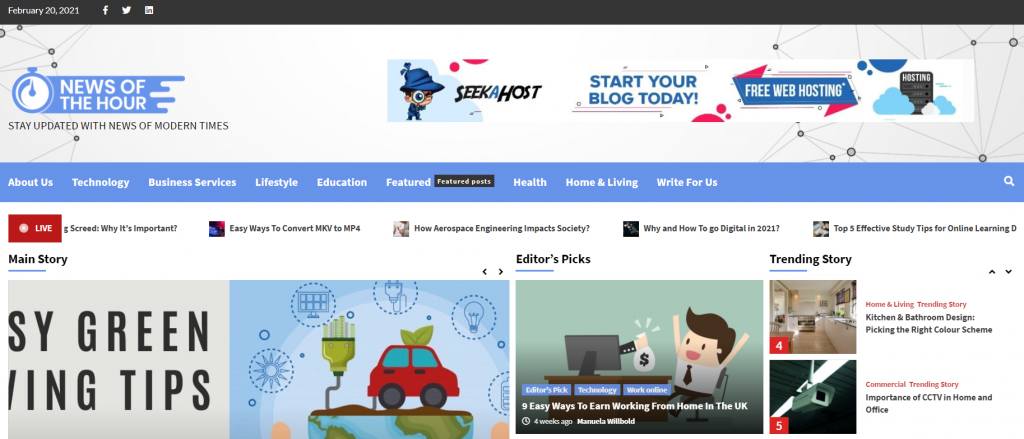 8. MERCHANDISER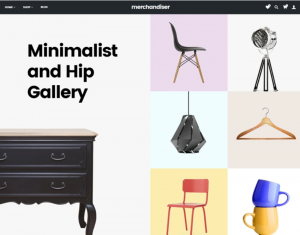 As the name suggests, this WordPress theme is perfect for modern websites focusing on eCommerce offering a full range of product display features and advanced shopping cart capabilities.
You don't need to start from scratch with this theme as it provides a wealth of predesigned template layouts to choose from, customized online shop and product pages as well as product image galleries to make online sales as smooth as possible.
Choose your WordPress Theme wisely for your Online Presence
As you can see in the examples above, every WordPress Theme focuses on different aspects and visuals for the website design and layout. For your own business or blog website you will have to have a clear idea about how you want to present yourself or what you offer.
Compare your competitor's websites and see which theme design features you like and dislike, which presentations are according to your taste and then find a theme that reflects this. You want to ensure that your website visitors remember your online presence and your main message so that they always happily return.
Find more inspiration and information in this extensive WordPress Theme guide:
100 Best Free WordPress Themes For Blogs, Portfolio & eCommerce Sites
Or get in touch with our team of digital experts if you have more questions about WordPress website management or web presence management.
Author Profile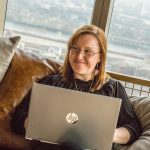 Blogger and Educator by Passion | Senior Online Media & PR Strategist at ClickDo Ltd. | Contributor to many Education, Business & Lifestyle Blogs in the United Kingdom & Germany | Summer Course Student at the London School of Journalism and Course Instructor at the SeekaHost University.