As a freelancer, you can be caught-up in the dilemma to meet a client's deadline, and often at the mercy of poor connectivity problem or lack of infrastructure at home.
At such a time, the only solution that can come to mind is perhaps using a co-working space, an arrangement in which several people share a working space, allowing cost savings through use of common infrastructures.
The idea of a co-working space is a novel one, given the huge increase in freelance jobs in London, as these spaces help to avoid the isolation that's often experienced at home, or while telecommuting, also it eliminates distraction as everyone will be minding their own business.
A little history about co-working space as we have it today, Co-working was preceded by European hacker spaces of the 90s, where computer programmers exchange skills and best practices. Here are the 10 Best Co-working Spaces in London for Freelancers!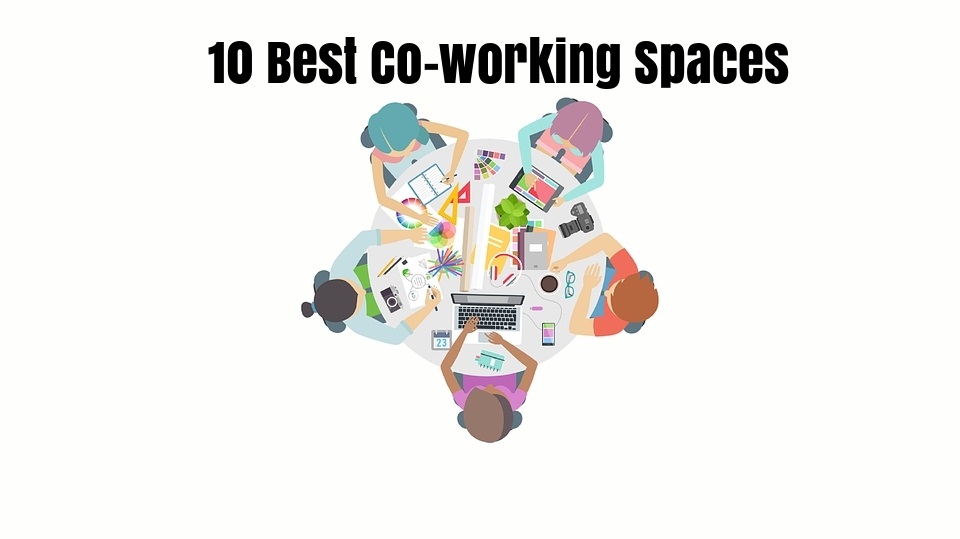 10 Best Co-working Spaces in London
As many visitors are coming to London to live and work – whether it's for just a week or longer – the impulsion to modify their working lifestyles will always be strong. Find below the 10 best co-working spaces in London that will serve your freelance purpose.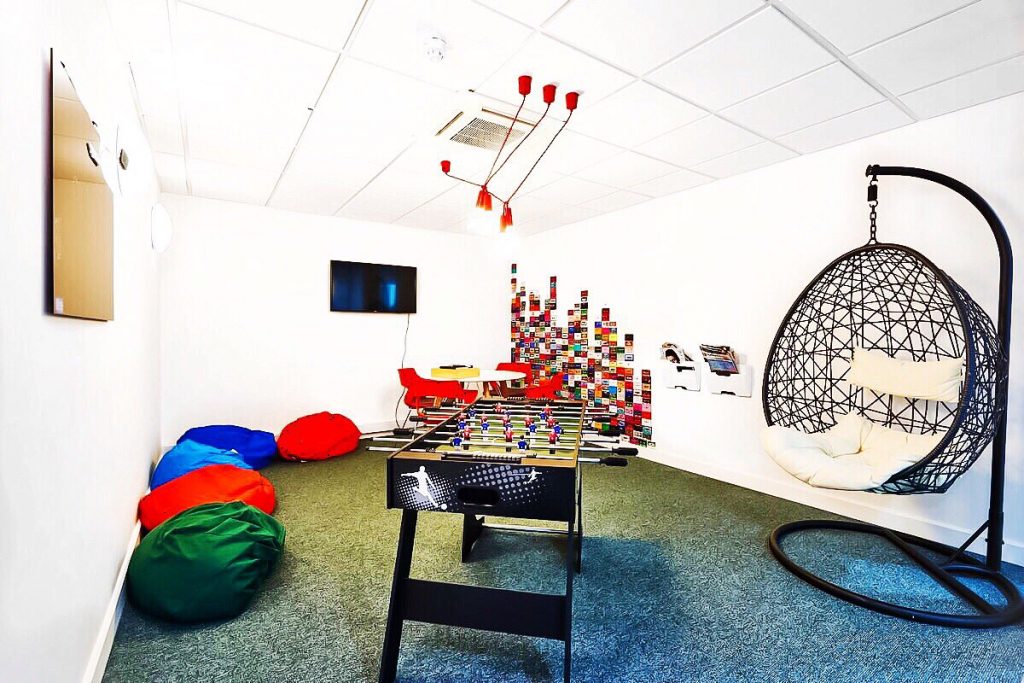 BoomZone is a co-working space located in west London that prides itself for offering comfort in a friendly, warm, and flexible working environment.
This co-working space is also easily accessible thanks to the fact that its nearby to tube and bus links, and the new Cross-rail service add more convenience for people coming in from different parts of the city or beyond.
The available facilities include meeting and conference rooms, super-fast Internet connectivity, the break out zone, a communal kitchen, Virtual Office solutions, free snack zone, and lockers and of course, showers.
And the best part, BoomZone doesn't require a membership, so its services are fully available to all new-comers to access and reserve desk-space on request. Their hot desk pricing starts at £25 per day, or £150 for 2 weeks and £250/month.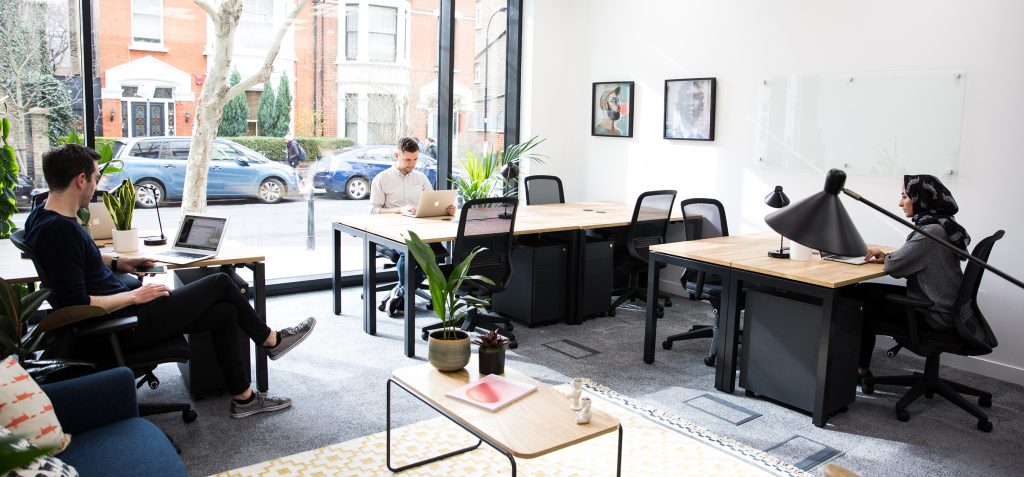 Hammersmith space, Work.Life is a highly regarded co-working space located in the heart of West London, with London's best live music and comedy to entertain you along the way.
It includes a mix of hot desks and private offices, with cosy meeting rooms, and private phone booths, plus an exceptionally super-fast Wi-Fi network and a fully-equipped kitchen. Also, there are event space, bike rack, and shower rooms, with beer and pizza nights and regular socials, after long hours of work.
Also, visitors can indulge in the massage treatments, available monthly and some free yoga sessions. You are able to do just about anything, working for a couple of hours for only £4 per hour, or signing up for the month-to-month basis with unlimited hot desk starting at just £275 per month.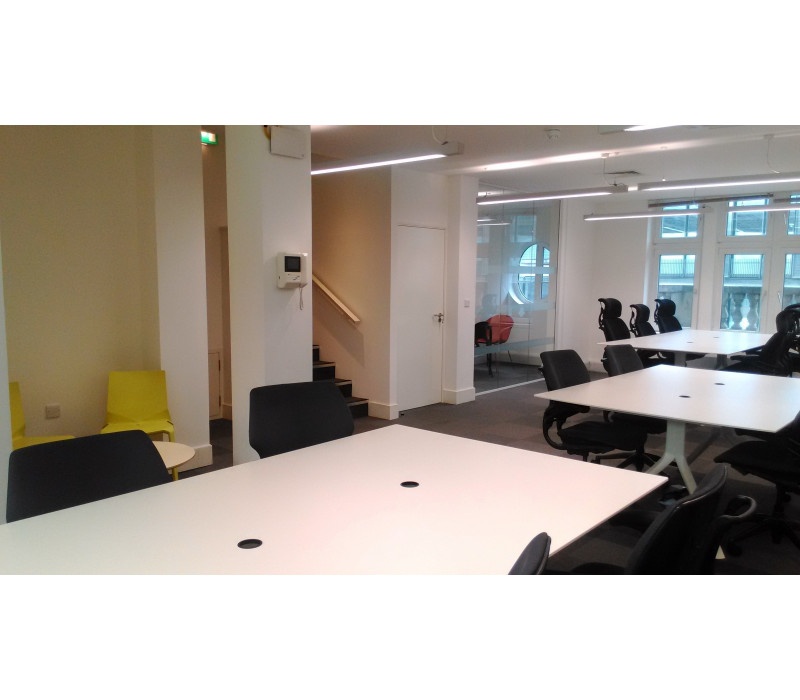 The eOffice is quickly becoming one of the most popular co-working spaces in London, with brand new and bright, spacious and well designed, making it the perfect place for unleashing your creative energies.
It includes a range of flexible workspace solutions which are available with a host of essential facilities and services such as high-speed Internet connectivity, conference and meeting rooms, virtual office, video conferencing, printing, break spaces, and kitchen.
The spaces are all available for regular networking events and both daily and monthly roll over contracts are available. But you have to contact them for the pricing information.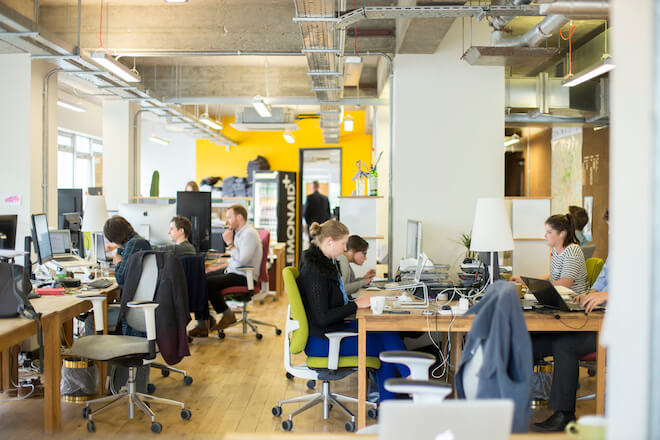 The Trampery specializes in shared workspace with support for entrepreneurs and other creative businesses.
It has cultivated an hugely acclaimed ecosystem of shared workspaces and sector-focused facilities stationed across different parts of London. While making a strategic shift towards co-developing more of 'innovation districts' combining housing, workspace, and lifestyle facilities.
But it's more a social enterprise, and exists to provide the best possible benefit to Londoners, by helping businesses to realize their goals, and promoting the ethos of support and active citizenship. The membership ranges from £180 monthly for the Republic workspace to £430 for the flagship Old Street workspace.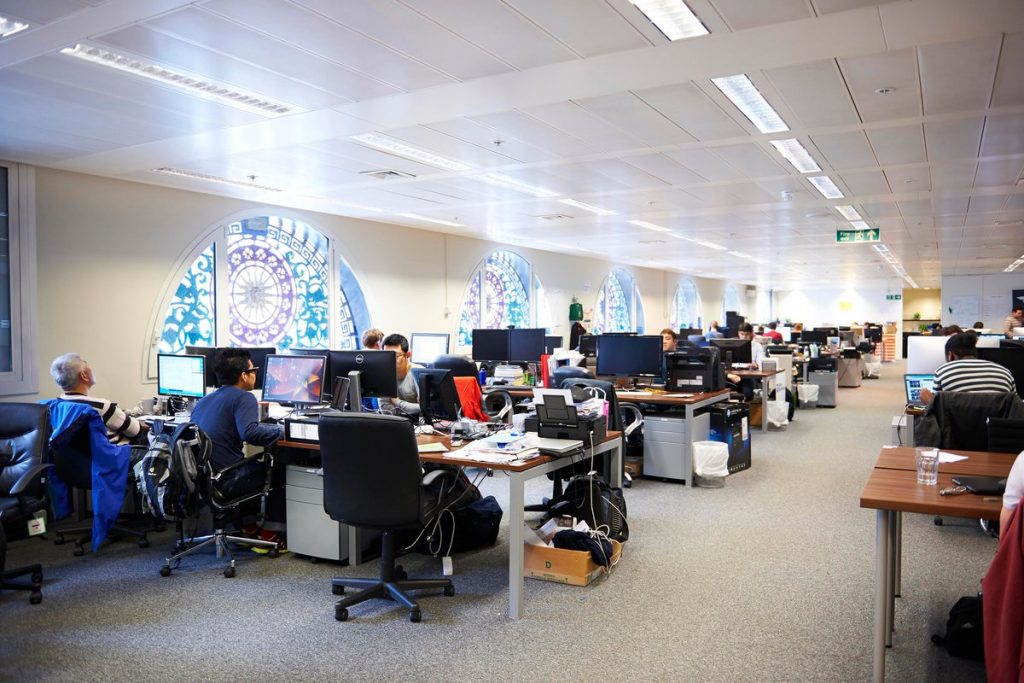 Innovation Warehouse is often referred to a coworking space for technology startups, and it is frequented more by people in the digital field, including developers, entrepreneurs, and investors.
The co-working spaces was founded in 2010, and serves as host for mentoring programs, with some regular events and meet-ups.
Their Pricing for hot desks start at just £150 per month and you get access for up to 10 days a month, with high speed Wi-Fi network, your personal storage and highly discounted meeting rooms.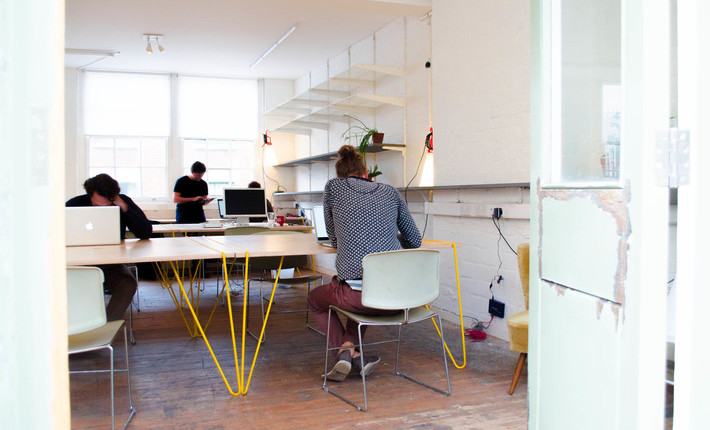 Winkley Studios is located in Bethnal Green, East London and is a leading co-working space for those who wants to a friendly, and affordable working environment.
It is also a walking distance from Broadway Market, Liverpool Street tube and Spitalfields Market. And the space is open 24/7 with architects, designers, and the creative types among their regular visitors.
The studio offer generously sized desks alongside sofas, and outdoor terrace, with pricing for desk starting from £125 per month, including fibre-optic broadband, and tea or coffee to calm your nerves.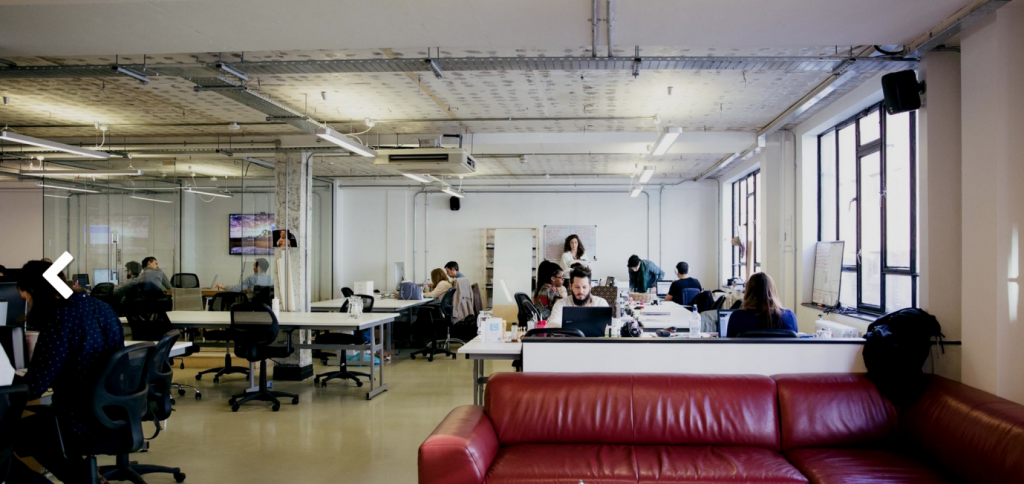 Workhouse One is situated in the heart of East London's creative hub, which is just minutes from Old Street, providing a spacious office setting in a rather semi-industrial area typical of the artsy surroundings.
The co-working space is fully equipped with copier machine, large meeting spaces including courtyard garden, and various multi-purpose areas to chill out and kitchen/dining section, storage and showers.
It hosts regular events and networking that help workers grow their business or careers, and the Pricing for hot desks start at only £30 per day, or monthly start at just £230.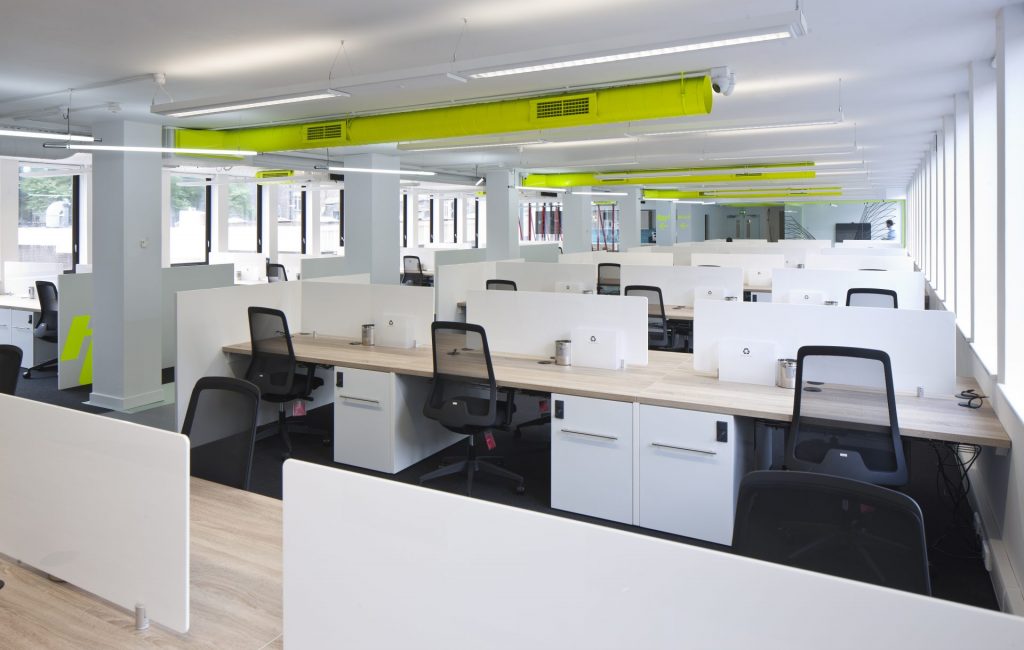 The Co-Work's Angel space is a sociable and creative working environment located just off Upper Street, about ten minutes drive from Kings Cross rail and tube.
It's a very popular venue for freelancers, startup innovators, and entrepreneurs, as well as businesses of all sizes, and serves as alternative for those working at disruptive home environment.
This co-working space is best suitable for people planning to spend few months in London, rather than for people requiring a one off day use, which they don't offer anyway. The pricing starts at about £35 per month and they are open 24/7, available facilities include video conferencing facilities, a VoIP phone, meeting rooms with presentation and photocopier, and scanner.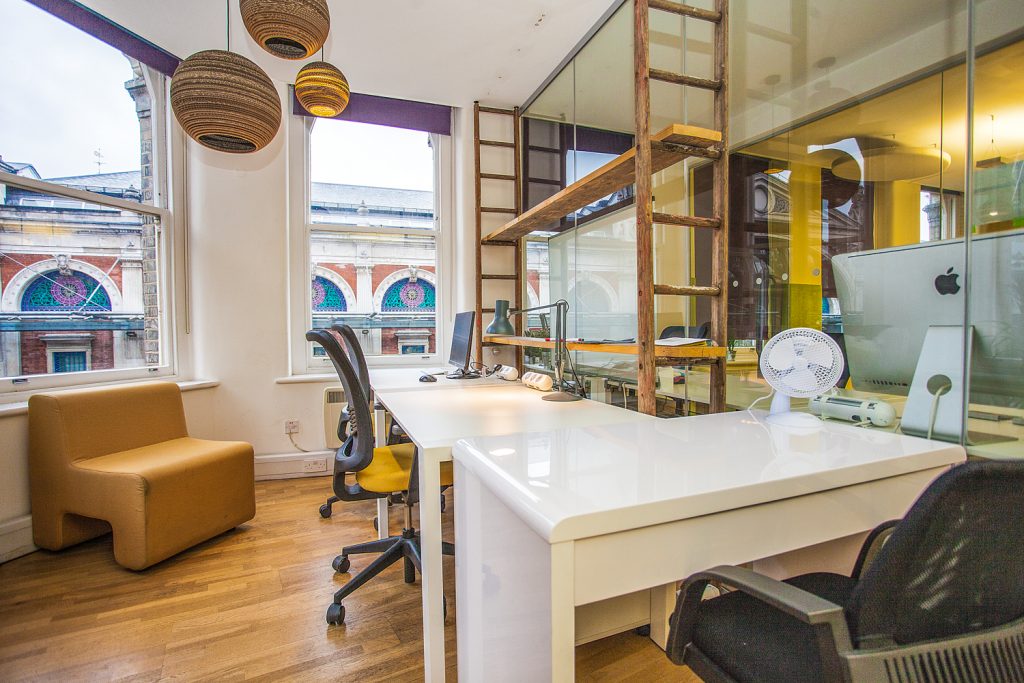 Huckletree Clerkenwell is a hub for freelancers, creatives, and early stage startup founders, which is perhaps the first designated creative coworking spaces in London.
It features a light workspace which is overlooking the historic Smithfield Market, with facilities including meeting room and communal breakout spaces for relaxation, Skype booths, communal kitchen and weekly breakfast.
The Pricing starts at £250 per month for a-10-day hot desk use per month, without commitments or expiry date.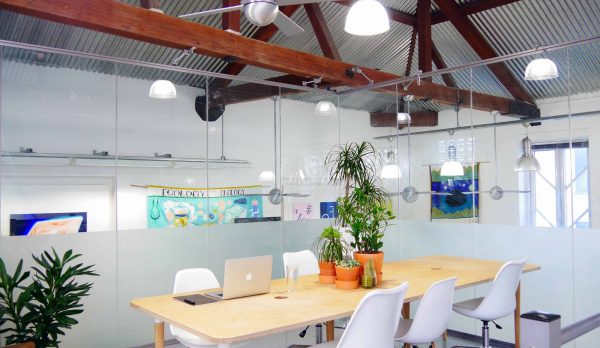 The Cube London is located just some minutes from London's famous Brick Lane, and it's self-described as a diverse and smart community, made up of creatives operating across design and technology.
It hosts regular events, from innovation labs to one-on-one mentoring, with designs such as high ceilings, and plenty of light that give a sense of freedom, which you'll need a lot of to be creative.
While the facilities include faxing, scanning, printing, and copying machines.
And memberships are on a monthly basis, with price starting at just £125 for up to five days a month, or £325 for unlimited access.
Checkout the top 35 coworking spaces in London.
Author Profile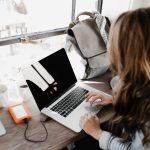 Blogger by Passion | Contributor to many Business Blogs in the United Kingdom | Fascinated to Write Blogs in Business & Startup Niches