What is a canvas? Any surface on which colours and contours can tell a story and so is our body.
Many Londoners like to get inked and there is a trend to have a statement tattoo done by a talented tattoo artist that a Londoner can flaunt while out and about in London's top restaurants or bars.
With the tattoo motif fresh in their mind, people may rush to the nearest tattoo shop, and well, sometimes it just does not turn out to be the stunning tattoo that they wanted but a disaster.
It's therefore important to research the best tattoo studio near you and trust us, it is worth it to travel a bit for a work of art on your body that is so very precious to you.
Researching the best tattoo shops in London can be a very daunting task because the streets of London are filled with brilliant artists and individuals offering tattoo services.
You might have to read every single review to filter out the best tattoo artists. Sometimes, you might not even hear anything about the shop online, but it will turn out to be the best one.
The perfect solution is to keep reading this article because there are many skilled individuals working in tattoo parlours that are iconic. Some of them are so tiny that you might have never heard of them.
Whether you want to get inked traditionally or want portraiture or even a watercolour tattoo, these tattoo artists will help you with your dream tattoo that will surely not be a mistake.
See if any of the following listed tattoo shops in London come up in your Google or Bing search when typing in "Tattoo Shops Near me" or "Tattoo Shops London" while you are in London and pay them a visit first before you commit to having your body canvas tattooed there.
Top 10 Tattoo Shops In London Where You Can Get Yourself Inked
Here is a guide to the top 10 best tattoo shops you should go for if you want a tattoo of your vision. Getting inked is not all about a good design but also about the emotions and thought process that goes around it.
Finding the most suitable tattoo artist designing and doing your tattoo will make the process and pain that goes into it worth it.
1. Frith Street Tattoo
Are you looking for a tattoo shop that would do the best-customized work for you? Then, this will be the best choice. The artists here have been providing quality work for custom designs since 2004 and apart from this, they are very much reputed in the tattoo industry in London.
Jordan Teear finishing up Ernie's leg sleeve #fst pic.twitter.com/Swjd89tple

— Frith Street Tattoo (@FrithStTattoo) May 9, 2019
This shop also has guest tattooists who come to give their services once in a while or even in a regular manner like Chad Keplinger. You will have many options of tattoo artists here; the best thing is if you are a fan of traditional tattoos then this place will not disappoint you at all. You might encounter an issue here since you will have to choose whose service you require but that plays as an advantage as well in most cases.
Website: http://frithstreettattoo.co.uk/
Contact: 02077348180
Address: Frith Street Tattoo, 18 Frith Street (basement), Soho, LondonW1D 4RQ
2. Good Times
Sounds like a place where you can "chill" and indeed it is. The old norm of tattoo places being small and congested with dim lights does not exist here. You will have a serene tattooing experience when you enter Nikole Lowe's tattoo sanctuary that exists on Shoreditch's Curtain Road. This tattoo shop is very spacious, with no dim lights. You will be surrounded by bright lights and above all, it is a sophisticated place for having your body getting inked.
Here you can bless your eyes with walls boasting cross-continental items with a bohemian twist and you will be able to witness the unique designs being done. The low point? The waiting list is very long. You will have to be very very patient if you want to get inked here and do not forget, this is one of the best places for getting tribal art masterpieces for your body; maybe the wait will indeed be worth it.
Website: https://www.goodtimestattoo.co.uk/
Contact: 020 7739 2438
Address: First floor, 8 Lower Clapton Road, Hackney, E5 0PD
3. Vagabond Tattoo
This tattoo shop is set in a light contemporary space that resembles generic Hackney stores but is unlike traditional tattoo shops. This parlour is very appealing and the vibe here is that of classic tattooing by friends with East End art gallery. Yes, you got it right.
The designers here will be precise, unique, and of course, original. The artists who work here are specialized in varieties of genres that include geometric, traditional, illustrations and have many other options from their merch. What is the specialty? You will experience a fresh take on traditional tattooing here and will get fantastic results.
Website: https://www.iamvagabond.co.uk/
Contact: 07966 516868
Address: 471 HACKNEY RD, LONDON E2 9ED
4. Flamin' Eight
This is a tattoo shop that was once a purple corn one but now is a matured tattoo parlour that is very sleek and is decorated beautifully all over. This will give you a vibe of the smallest tattoo museum having a vast collection of oddities surrounding the tattoo arena. This is one of those tattoo shops that is tucked away. This tattoo parlour will give you the best new school and traditional designs that you would love.
Website: http://www.flamineight.co.uk/
Contact: 020 7267 7888
Address: 2 Castle Rd, Kentish Town, London NW1
5. King's Cross Tattoo Parlour
This tattoo shop near King's Cross Station is an aesthetic place with a classic look. It was co-founded by Esteemed London Tattooist Snappy Gomez in the year 2009. Snappy Gomez has specialized in grey and black realism. Many styles are available in King's Cross Tattoo Parlor.
Are you a portraiture fan? Then, this is the best place to visit and have your tattooing being done. The greyscale illusions are also very famous and will give you shocking and breath taking results in the end.
Website: https://www.kingscrosstattooparlour.com/
Contact: 0207 8374 634
Address: 185 Kings Cross Road, London, WC1X 9DB
6. Next Chapter
You will be able to find this tattoo shop a very short walk from Morden Underground Station away. If you want a service that is both professional and friendly, then this is your best shot.
Added to Nicks collection @nickvann1987__ As always buddy, it was a pleasure and we look forward to having you back in the chair again with us soon.

Next Chapter Tattoo & Piercing Studio
Morden SM4 5LQ
Tel: 0203 8374908
info@nextchaptertattoo.com
Web: https://t.co/0cdq1cPmQP pic.twitter.com/qWRbC7CFNt

— Next Chapter Tattoo (@NextChapterTat) October 29, 2021
The Next Chapter will not fail you in giving the design of your liking in a very precise manner. In all, you will walk out of the studio happily and be content with the work being done as have so many before you according to reviews.
Website: https://www.nextchaptertattoo.com/
Contact: 02038374908
Address: 24 ABBOTSBURY RD, ENGLAND, SM4 5LQ, UNITED KINDGOM
7. Inkwa Tattoos
This is a tattoo space where artists will help you in expressing the things you want from your tattoo. You will be the one picking the design and you will also assist the artist to get your vision of the design.
Leg #tattoo by paku #mandala pic.twitter.com/frw7B2glnr

— inkwatattoos (@inkwatattoos) December 17, 2020
The artists will respect and support you in creating or picking up the design that you want. The artists here also transform traditional African Art into very intricate and beautiful designs.
Website: https://inkwatattoos.co.uk/
Contact: 02034178290
Address: 254 Kirkdale, Sydenham, London, SE26 4NL
8. Deliah's Dagger Tattoo
This is the same tattoo studio that was previously known as Sydenham Ink. They changed their look to celebrate their all-women team. Yes, you heard it right!
This place is run by talented women artists who have a very impressive gallery of work. This parlour is famous for its delicate designs representing femininity.
Website: https://www.delilahsdaggertattoo.com/
Contact: info@delilahsdaggertattoo.com
Address: Arch 8, Manor Place Depot, Angel Lane, London, SE17 3FR
9. Jolie Rouge Tattoo
This is one of the most creative tattoo studios in the entire city of London. It is located in trendy Islington in London and is a highly regarded place for all tattoo lovers.
View this post on Instagram
The parlour is famous for a fresh, streetwise approach and the place has beautiful gothic-looking candelabras inside.
Website: https://jolierougetattoo.co.uk/
Contact: 0207 609 5111
Address: 364 CALEDONIAN RD, LONDON N1, 1DU, UK.
10. South City Market
This tattoo parlour has its space dedicated to client comfort and the studio is highly innovative with a modern touch. A highly talented team of artists is led by tattoo artist Ricky Williams, and they are famous for producing extremely intricate designs in black and white.
The prices are affordable and you can get inked after booking an appointment.
Website: https://southcitymarket.com/
Contact: (+44) 2086929894
Address: REAR OF 389 NEW CROSS ROAD, NEW CROSS, LONDON, SE14 6LA
Which London Tattoo Shop will be your Top Choice?
Taking the risk of getting your tattoo done by a new tattoo artist in an unfamiliar shop that has not been reviewed is extremely risky business as a tattoo lasts forever on your skin. Instead, go for the best tattoo shops near you or tattoo shops in London that you have heard good things about from friends and family. But always do your own research and pay the tattoo studio a visit to get a feeling of whether it is the right tattoo studio for you.
During the Covid pandemic many people were curious to know whether tattoo shops were open and fortunately they are! All tattoo shops in different areas of London listed here are open to provide top-notch tattoo services hence you can visit them and have a unique tattoo experience you'll never forget. And why not show it off at one of the top co-living spaces in London?
Author Profile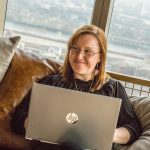 Blogger and Educator by Passion | Senior Online Media & PR Strategist at ClickDo Ltd. | Contributor to many Education, Business & Lifestyle Blogs in the United Kingdom & Germany | Summer Course Student at the London School of Journalism and Course Instructor at the SeekaHost University.