As most small businesses in London try to minimize costs on direct employment of accounting managers, they prefer to outsource this by finding an accounting firm within London!
These accounting firms can be of great assistance to small businesses with better value for their money, by performing a thorough financial audit and background check, and of course keeping proper records of transactions.
However, with hundreds of accountancy firms currently operating within London alone, finding a reliable one may not actually be easy as it seems. Therefore, we have undertaken to help you by scouring the web and all of the offered accounting services, with the best interest of small businesses in mind.
Find below our top 10 accounting firms for small businesses in London, as we've hand-picked the very best of accountants in London for your business.​
You can list your business on our top business directories for free to boost your SEO and exposure online or email us for any queries via INFO@LONDONBUSINESSNEWS.COM
Get listed on UK Business List
Get Listed on SeekaHost Business Directory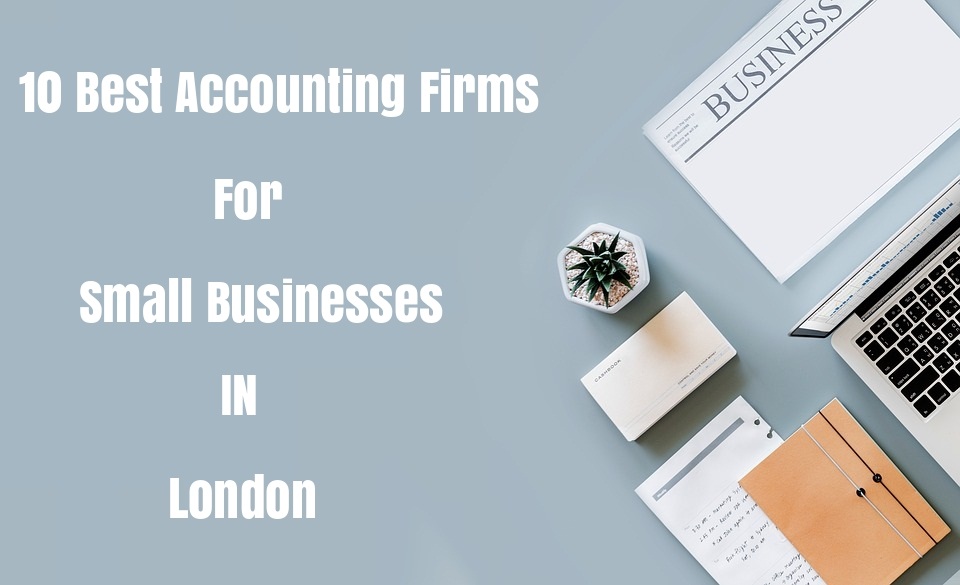 10 Best Accounting Firms in London
This list is meant to help small businesses in London to find the best accountants and of course, take away the hassle of searching everywhere for a reliable accounting firm.
Pearl Chartered Accountants are one of UK's best chartered accountancy firms, which is reputed to have helped thousands of contractors, freelancers, e-commerce and small-to-medium sized businesses.
They use their expertise to help businesses to scale up and drive growth, by taking the hard work out of accountancy, allowing small-to-medium businesses to flourish.
The accounting firm is regulated by one of UK's premier accounting bodies, the ICAEW, which means they are trustworthy and therefore you'll be in safe hands as your accounts and taxes are in competent hands.
Its staffers include the ex Big 4 qualified, meaning they have both the experience and exposure to deal with the so-called BIG clients as well as startups, with all aspects of accounting, tax & business growth strategies covered across a range of industries.
Additionally, they boasts of having multi-lingual accountants who ensure that all their clients can get fair and equal treatment, no matter their mother tongue.
SJPR Accountants was founded in February 2012 and with its remarkable ambition, dedication and hardwork has set up their benchmark as a great accounting services firm. They cover nearly all areas of taxation and business management, which makes them a one-stop shop for your business accounting needs.
The firm works on a real-time basis which allow clients to make timely decisions regarding their business, as there is no need to wait let's say three months to know what your VAT bill is and working out how to pay it.
Additionally, SJPR promises tax efficiency, growth strategy and implementation of credible financial controls and management to small businesses.
Haines Watts covers a range of services besides the day-to-day accounting needs, which are supposed to take care of the many challenges small businesses may face, from planning, business growth, support to acting as a sounding board.
And by acting as a sounding board and challenge your plans, they help to ensure that you consider all available options in making a business decision.
They ensure you have access to your Haines Watts partner whatever be the issue, big or small, thereby saving you time by their quality advice.
It means you'll have an adviser who truly understands your aspirations and your business needs, which can be a huge help.
The 3 Wise Bears Accountants are Chartered Accountants in London with a professional approach to helping small businesses with their various accounting needs.
They offer solutions that are designed to save you time and money, by bringing to you the correct advice when with regards to meeting your tax obligations.
They are certified Xero Advisors and Premium FreeAgent Partners, and strive to facilitate your accounting needs, through a stress-free and transparent accounting experience.
Also, you'll be provided with a dedicated accountant as your main contact to offer relevant advice and help you develop a better understanding of your business.
Green Oak Accountants pride itself as giving your small business the time and effort it truly deserves, by blending the traditional values with modern approach.
And coupled with the ability to provide your small business with personal advice, based on its own unique requirements, helping you to focus on other important business decisions.
They work closely with clients to achieve their goals by tailored requirements fulfillment, and providing excellent service with commitment and compliance with legislation and modern accounting standards.
Besides the more general accountancy services, they also assist you with business development and specialist tax services.
Jeffreys Henry Accountants combines award-winning accountancy practices, and advisory services with game-changing technologies such as Xero, to provide real-time financial information to help you plan and grow your business faster.
They are highly regarded for their focus, building on significant expertise in some major key sectors that goes beyond routine accounting and tax services, like Retail, Capital Markets, Hospitality, Creative and Media, Technology and Property.
Its specialist teams provide support for all, including private individuals, entrepreneurs and small businesses to achieve their ambitions.
Moaden Accounting services include Daily Bookkeeping, Budgeting Analysis, Cash Flow, Management Advisory, Payroll Services, Personal Tax, Company Secretarial Services, Corporation Tax, Management Accounts and Business planning.
It works closely with SMEs to provide business development, accountancy and tax planning services that's tailored to their needs.
Moaden is highly experienced in the area of preparation and writing of business plan for entrepreneur visa (Tier1 category) and understand what's involved with moving across the world, which affords them the capacity to provide immigration service to guarantee that all of its clients are 100% satisfied.
Makesworth is a highly reputable accounting firm that strives to provide the best accounting services and help to kickstart or grow your business.
As an IPSE-accredited contractor specialist accountancy firm, they are specialists in serving the requirements of contractors in numerous sectors, by providing them with dedicated qualified accountants.
Additionally, they take care of tax returns, VAT, payroll, dividends and many more with cost-effective fixed monthly contractor packages.
This accounting firm specializes in accounting and finance solutions for tech startups and small businesses, with the aim to become the founders choice for effective startup accounting.
The London based accounting firm has over 8 years experience in helping startups in the burgeoning tech industry, with an impressive list of clientele, ihorizon has established itself as one of the key thought leader in tech startup accounting.
They also help to guide technology businesses and entrepreneurs through growth, by responding and advising them on international tax regimes, payroll, VAT, corporate structuring, funding rounds, management information, financial modelling, research and development.
Taj Accountants understands that small businesses need more than just tax return services, and with their belief in delivering excellence and convenience services to clients, tries to satisfy all their needs.
They acknowledge the fact that good financial and accounting practices are not only desirable but quite important for every business in order to profit and grow.
Taj Accountants is perhaps specialists in small business accounting, with such clientele as Restaurant or Takeaway businesses, hospitals and IT Contractors, with diverse backgrounds, and expertise with a variety of startup businesses.
In summary, if you run a small business, you should find any one or two accountants in this list that can cover your needs by reaching out to them, as almost all of the firms offer a no-cost consultation.
And bear in mind that to effectively manage your accounting and tax affairs, you must have the best accountants who are not just experienced, but specialists in your area of business.
Author Profile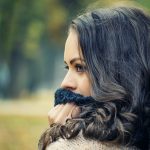 Blogger by Passion | Contributor to many Business Blogs in the United Kingdom | Fascinated to Write Blogs in Business & Startup Niches |