An orthodontist or cosmetic dentist is your key to get the smile of your dreams!
An aesthetic doctor and practitioner can offer beauty treatments that additionally enhance your facial contours.
Certain dental and orthodontic clinics therefore offer combined orthodontic treatments and aesthetic treatments in London to help you prevent, diagnose, and treat a wide range of dental and facial irregularities like occlusion, crooked teeth, jawline slimming etc.
But if you live in London, you may have a hard time choosing the best orthodontist and beautician that fits your health and aesthetic needs.
We have compiled a list of the top-rated orthodontists and aesthetic clinics in London to help you out finding the best orthodontic and cosmetic treatment options.
Best Orthodontic & Cosmetic Clinics In London
1. Covent Garden Dental Spa

Address: 15 Grape St, London WC2H 8DR
Contact: 020 7836 9107
Email: info@coventgardendentalspa.co.uk
If you are looking for an orthodontics clinic, Covent Garden Dental Spa is the place to be. Apart from general dentistry, they offer Inman aligners, Invisalign aligners, lingual braces, and ceramic braces to give you a set of healthy pearly whites. They also provide cosmetic dentistry, specialist dentistry, emergency dental appointments, and specialized service for nervous patients. They have state-of-the-art equipment and offer Invisalign Visual Smile Consultation via photos that you send them.
2. Willow Tree Dental

This award-winning dental practice has made a name for itself in orthodontics. Their goal is to provide honest, preventive, and high-quality dental treatment to their patients. The dentists at Willow Tree Dental are a team of highly skilled and experienced practitioners who can give you a smile you always wanted. The dental services include general dentistry, facial aesthetics, and specialist orthodontics. They had also won the very prestigious Highly Commended Patient Choice Aesthetic Dentistry Award in 2019.
3. Progressive Dentistry

Address: 34 Fulham High Street, London SW6 3LQ
Contact: 020 7731 1162
Email: info@progressivedentistry.co.uk
Progressive Dentistry is a fully private dental practice in Fulham High Street. It has won many awards, including London's Best Dental Practice. They have catered to patients' orthodontics requirements since 2007. The crowning glory of Progressive Dentistry is the friendly and relaxed environment they create for patients, especially patients with dental phobia or anxiety. They have many dental treatments available like teeth smile makeovers, teeth whitening, porcelain veneers, cosmetic bonding, laser gum contouring, and many more. They also have oral cancer screening. All this at one clinic! You can also book free video consultations on their website.
4. Angel Orthodontics

Angel Orthodontics is a private dental practice in London. They have a highly motivated and professional team of staff members headed by Dr Fariba Banaie, who graduated from the prestigious Karolinska Institute in Stockholm, Sweden. She then pursued a 3-year full-time orthodontic specialization and MSc. The clinic promises personal attention to the patients, support to nervous patients. Particular focus is given to how an orthodontic treatment would change your facial aesthetics to not only get the treatment done but you love it. Angel Orthodontics offers orthodontic treatments for adults and children, braces, Invisalign, retainers, and orthognathic surgery.
5. Moira Wong Orthodontics

Dr. Moira Wong is a highly skilled and accomplished orthodontist who specializes in adult and child orthodontics. She makes your dream smile come true! She qualified at the prestigious London Hospital Medical College before doing her specialization in orthodontics. Since graduating in 1994, she has gained further experience in different fields of dentistry through training. She has unique experiences from treating gunshot victims at the Pennstar Trauma team, the University of Pennsylvania, and at the oral surgery unit at Mount Vernon Hospital caring for victims of a national train crash.
6. Dr Voula Karagiannis

Dr. Voula Karagiannis works at Bell Yard Dental in Westminster. She qualified as a dentist from the prestigious Sahlgrenska Academy in Gothenburg, Sweden. After moving to London in 2005 to complete her dental training, she completed an Aesthetics course for one year at the Tipton Training Academy. She has experience working in both the UK and the USA. Dr. Karagiannis is the Principal Dentist at Bell Yard Dental, and they offer implants, Invisalign, veneers, composite bonding, and teeth whitening services under cosmetic dentistry.
7. Skin NV

Address: 2a Elm Bank Gardens, Barnes, London SW13 0NT
Contact: 07376 958231
Email: Info@skinnv.co.uk
Website: https://skinnv.co.uk/
Experience unparalleled luxury and care at Skin NV, the premier destination for top-notch medical aesthetics services. Led by the renowned Dr. Natasha Verma, an esteemed aesthetic doctor with impressive qualifications including a Bachelor of Dental Sciences from the prestigious University of Newcastle upon Tyne and a Masters in Aesthetic Medicine from Queen Mary's University, London, the clinic offers a diverse range of treatments that cater to all your skin and body concerns. Whether you're dealing with acne, hair loss, stretch marks, or other skin conditions, Dr Natasha's expertise and personalized care will ensure that you receive tailored solutions that work for you. Her extensive knowledge of smile and skin anatomy is a testament to her commitment to providing exceptional care. With the convenient Monday to Saturday opening hours from 10 am to 7 pm, scheduling an appointment is effortless and stress-free. Trust them to provide a haven of relaxation and professionalism that will leave you feeling refreshed and rejuvenated.
8. Bow Lane Dental Group

Address: 2A Bow Ln, London EC4M 9EE
Contact: 020 7236 3600
Emergency Contact: 020 7336 3600
Email: reception@bowlanedental.com
Website: https://www.bowlanedental.com/
This family-run dental practice has been operating out of Bow Lane in Central London since 2001. It is one of the city's most reputable, renowned dental practices and the only one to have a dental laboratory. The dentists at the Bow Lane Dental Group are a team of highly qualified and experienced dentists who strive to give patients the smile they deserve. The dental services include smile makeovers, hygiene & cleaning, tooth repair, dental implants, emergency dental services, and much more. The treatments given are up to the CQC national standards, and you can even book video consultations.
9. Dr. Simon Chard

Address: 15 Cherry Orchard, Staines, Middlesex, TW18 2DE
Contact: 01784 453 448
Email: info@rothleylodgedentalsurgery.co.uk
Website: https://www.drsimonchard.com/
Dr. Simon Chard is an inspiration to many aspiring dentists as he pioneers the Slow Dentistry movement and encourages environmental-friendly practices in dentistry and life. He graduated from King's College London Dental Institute and practices at the Rothley Lodge Dental clinic. He is an award-winning dentist who specializes in cosmetic dentistry and implantology. The clinic offers veneers, cosmetic bonding, white fillings, smile makeovers, aesthetic crowns, and cosmetic dentures.
10. Dr. Wahab Shakir

Address: 70 Great Russell St, London WC1B 3BN
Contact: 0207 183 0886
Email: info@museumdentalsuites.co.uk
The Principal Dentist at Museum Dental Suites, Dr. Wahab Shakir, is a Cosmetic and General Dentist who also trains postgraduate dentists at the reputable Tipton Training Ltd Academy in Manchester, Guys Hospital, and Watford. He is a renowned name in the world of orthodontics and cosmetic dentistry. He graduated from Newcastle University, and he aims to keep tooth extraction at bay as long as it isn't necessary. Hence, he encouraged prevention. Isn't that what everyone wants to hear their dentist say? He offers exceptional dental services in general and cosmetic dentistry, cosmetic bonding and contouring, full mouth reconstructions, treatment of TMD (Temporo-Mandibular Joint Disorders), snoring, sleep apnoea, and adult orthodontics.
11. Chelsea & Fulham Dentist

Address: 841a Fulham Road, London SW6 5HQ
Contact: 02030801000
Email: mail@cfdentist.co.uk
Chelsea & Fulham Dental is a family-run practice that started providing top-of-the-class dental services 62 years ago. Their team of skilled and professional dentists offers general dentistry, implants, veneers, Invisalign, hygiene appointments, emergency services, among other treatments. Their dental phobia certified dentists take special care to help the patients have a relaxing and comfortable experience. They are open even during the national lockdown due to the COVID-19 pandemic.
12. AI Beauty

Ai Beauty is a CQC-accredited and doctor-led aesthetic clinic specializing in anti-wrinkle injections and skin care treatments conveniently located in London's famous shopping mile. This cosmetic clinic has served over 15,000 worldwide clients which have greatly helped in developing its reputation. Ai beauty combines cutting-edge treatments from the US and Europe, enabling it to offer treatment plans that satisfy patient needs. Ai Beauty believes in an ongoing learning process and states that aesthetic doctors and nurses undergo regular training, ensuring patients receive the highest level of medical standards.
13. EA Clinic

Address: 99 Harley Street Suite EAC, Marylebone, London, W1G 6AQ
Contact:

020 3778 0257

Email: enquiries@eaclinic.co.uk
Website: https://www.eaclinic.co.uk/
EA Clinic consists of a team of skilled doctors, nurses, and practitioners delivering
high-quality treatments to clients, using the latest innovations, technologies, and expertise in the field of cosmetic surgery. The clinic is situated in central London's prestigious Harley Street and is easily accessible from 3 different tube stations. The clinic is very happy to discuss any of the treatments on offer via the company website. Your call will be handled very promptly and in a confidential manner.
As you can see, different orthodontic and cosmetic clinics focus on and offer a wide variety of orthodontic treatment and aesthetic treatment options. As a person looking for the best orthodontists, beauticians, and aesthetic treatments available in London, you should first of contact the clinic of your choice to arrange an initial consultation, before you go ahead with any treatment.
It is vital to fully understand all treatments offered, including their cost and possible side effects, to find the most suitable procedure with the best outcome. All clinics should offer this service, so be sure to enquire about it.
If you want to get in touch with us about this post, please use the form below:
Author Profile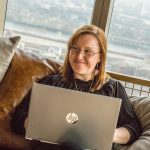 Blogger and Educator by Passion | Senior Online Media & PR Strategist at ClickDo Ltd. | Contributor to many Education, Business & Lifestyle Blogs in the United Kingdom & Germany | Summer Course Student at the London School of Journalism and Course Instructor at the SeekaHost University.