Naked yoga gained some attention during the COVID-19 pandemic due to its online availability and the trend of unconventional fitness practices.
Naked yoga has roots in ancient India, where various forms of yoga were practised for spiritual and holistic healing and benefits. However, practising yoga in the nude was not the primary focus back then. As traditionally understood, yoga is a spiritual and physical practice aimed at achieving self-realisation and inner peace.
Over the years, the practice of yoga has evolved and diversified. While traditional yoga focuses on mindfulness, meditation, and physical postures, modern interpretations have led to various adaptations, including hot, aerial, and naked yoga. These adaptations often arise as a response to changing cultural and social contexts.
What is Naked Yoga?
Naked yoga is a contemporary offshoot where yoga poses are practised unclothed, fostering self-acceptance and body positivity. Classes offer safe spaces, encouraging participants to shed societal body image pressures.
This practice cultivates self-confidence and a stronger body connection. Traditional yoga styles like Hatha, Vinyasa, Ashtanga, and Iyengar, renowned globally, prioritise alignment, breath, and mindfulness, differing from the novelty of naked yoga. Media often sensationalise trends, spotlighting naked yoga, though it's a niche practice. The yoga landscape comprises various traditional styles and innovations, each catering to diverse preferences and goals.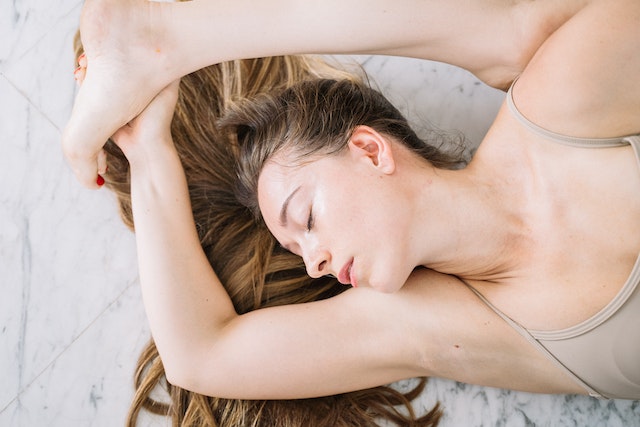 Benefits of Naked Yoga
Advocates of naked yoga suggest that it offers several potential benefits similar to those of traditional clothed yoga, along with some unique advantages related to body acceptance and self-awareness. However, it's important to note that the benefits can be subjective and vary from person to person.
Here are some potential benefits of naked yoga:
1. Body Acceptance:
Naked yoga can help individuals develop a more positive body image by allowing them to naturally see and accept their bodies. Exposure to their bodies without the cover of clothing can lead to increased self-acceptance and self-love.
2. Mind-Body Connection:
Practicing yoga in the nude can deepen the connection between the mind and body. Without the distraction of clothing, individuals might become more attuned to their physical sensations, breath, and alignment during yoga postures.
3. Increased Sensitivity:
Practicing yoga without clothing can make practitioners more sensitive to the touch and feel of their bodies against different surfaces. This heightened sensitivity can raise awareness of muscle engagement, alignment, and balance.
4. Comfort and Freedom of Movement:
Without the constraint of clothing, participants might experience greater freedom of movement and flexibility during their practice. This can lead to a more natural and unencumbered exploration of yoga poses.
5. Vulnerability and Emotional Release:
Being physically vulnerable through naked yoga can also lead to emotional vulnerability. This can create an opportunity for emotional release and processing, allowing participants to connect with and work through underlying emotions.
6. Self-Confidence:
Overcoming societal norms and practising naked yoga can build confidence and courage. Embracing oneself without the protection of clothing can foster self-assurance and resilience.
7. Mindfulness and Presence:
Naked yoga can encourage participants to be fully present in the moment and focus on their practice without the distraction of clothing or external appearance.
8. Community and Connection:
Naked yoga classes often cultivate an atmosphere of openness and acceptance. Participants can form deep connections with others in the class, leading to a sense of belonging and camaraderie.
Our Top 5 Naked Yoga Classes in London
The below-naked yoga classes have been ranked based on their online reviews and number of followers. Please be advised that the information provided was correct at the time of publication but may be subject to change.
1. Doria Yoga
In 2010, Doria began her yoga journey as a rehabilitation post-cervical cancer. The beginner's yoga unveiled the mindful asana's impact on her body and life. Beyond recovery, it improved her memory, focus, and mind-body link and that is why she chose to teach.
Just as in yoga practice, she experienced a sense of liberation, as barriers and inhibitions dissolved. Naked yoga guided her toward embracing her body, flaws and all. Today, she aspires to share this empowering sentiment with those who join her on the mat.
Rules include BYO mat (COVID-19), shoe/mobile-free space, punctuality, hygiene, mandatory nudity (except menstruating women who wear bottoms), and a zero-tolerance policy for indecency or sexual energy. She teaches yoga to both men and women and even has co-ed classes for naked yoga.
2. Brewer Street Yoga, Men's Naked Yoga
BSY fosters an intimate and familial environment, eschewing large classes for personalised connections. Meticulously chosen teachers offer tailored attention, reflecting their commitment to warmth and safety.
BSY embraces all, creating a space where personal growth and relationships flourish. While yoga often caters to only women, it sincerely welcomes homosexuals, cultivating a sense of belonging and self-discovery within the inviting community.
3. Veronica Yoga
Located in the London Bridge area, Veronica is a graduate of Aura Wellness Yoga College and has the necessary knowledge to instruct you on your path to wellness, happiness, and health.
She offers Vinyasa Yoga, which is a very beginner-friendly form of yoga. She provides her sessions both to men and women and also couples. She offers one-to-one naked yoga sessions and body-to-body massages professionally and respectfully. It is a personal choice, but ensuring transparency, ethical conduct, and clear communication is crucial to avoid misunderstandings or misinterpretations.
4. Altogether Yoga, Men's Naked Yoga
The essence of "yoga," from Sanskrit, speaks of uniting and harmonising. Within this teaching environment, men are empowered to customise their practice to suit personal needs. Safety is paramount, particularly in light of increasing yoga-related injuries.
View this post on Instagram
The guidance provided encourages mindful exploration of potential, discouraging pushing beyond limits. The central goal remains to nurture growth, fostering a holistic and secure yoga journey for men.
5. OM Body Studio (Near London)
Tucked within Milton Keynes' tranquil Shenley Lodge, their haven is a 5-minute drive from the vibrant town center and train station.
View this post on Instagram
Abundant free parking further enhances the seamless journey to tranquillity. The studio, nestled in a home environment, assures complete privacy. The warm ambience invites you to unwind, embrace your practice, and relish the unhurried moments. They only offer naked yoga classes and private naked yoga classes for men.
Final Thoughts
Naked yoga represents an innovative approach to the ancient yoga practice for all yogis enjoying the freedom of practising textile-free. By shedding clothing, participants are given the opportunity to embrace their bodies in their natural state, fostering self-acceptance, body positivity, and confidence. The practice's emphasis on creating safe and non-judgmental spaces enables individuals to disconnect from societal body image pressures and reconnect with their inner selves. If that's what you're looking for then you can go with any of the listed classes near you wherever you live in London.
Author Profile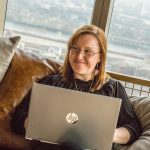 Blogger and Educator by Passion | Senior Online Media & PR Strategist at ClickDo Ltd. | Contributor to many Education, Business & Lifestyle Blogs in the United Kingdom & Germany | Summer Course Student at the London School of Journalism and Course Instructor at the SeekaHost University.