Are you looking for Blogging courses in London to learn the best blogging skills to start a blog and earn money or become a full-time blogger?
You can now learn everything about blogging online or via classroom training in London.
Many courses teach blogging skills, and some are highly priced, but do not necessarily equip students with the vital skills for a blogging beginner to get started with a blog that matters.
Starting your blog right from the get-go will help you monetise it effectively, spare you of unnecessary hassles like domain name finding and registration, web hosting comparisons and purchasing and most importantly the identifying the niche which directly impacts your blogging success and career prospects.
Why learn Blogging Skills?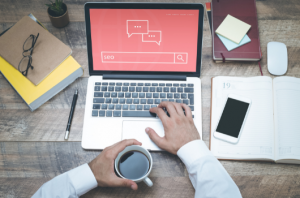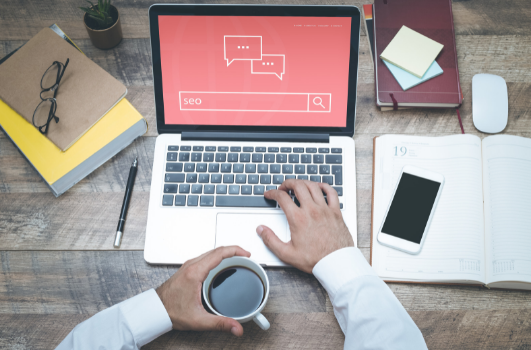 Are you aware of how big blogging is in 2021?
Then check out these blogging statistics:
There are more than 500 million blogs out of 1.7 billion websites (and growing).

Over 409 million people view more than 20 billion pages each month.

Users produce around 70 million new posts and 77 million new comments each month.

Content marketing is predicted to be an industry worth $412.88 billion by 2021.
With blogging and content marketing becoming a leading industry, you wouldn't want to miss out.
So, where to start with a blog?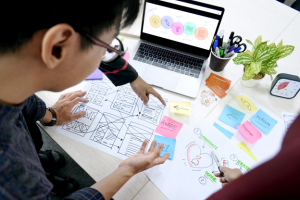 Whether you want to start a personal blog or a business blog for your business marketing, it all starts by identifying the niche. To begin your niche research, you must do the keyword research first and then decide on a brand domain name before buying a domain to create your blog.
Without the knowledge and understanding about what to look for in a domain name with regards to the branding of your content that your blog will produce and share, you may start out on the wrong foot and that can be costly further down the line.
Having a clear vision about your blog, its design, its branding, and its content is key to build it in An effective and successful manner.
With the blogging course in London, you will learn all about blogging from one of the top bloggers in the UK who started his first blog back in 2013. Since then, blogger and internet entrepreneur Fernando Raymond has taught thousands of people to create a blog that keeps on giving. Because one blog helps another thousands of people from around the world to get inspired with starting a blog with a domain name and cheap hosting plan from web host SeekaHost via SeekaHost.app.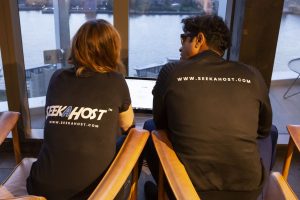 SeekaHost was founded by Fernando himself after he became frustrated with the web hosting he used for his blogs and websites. He wanted to offer more affordable and easier to use options to bloggers and designed the SeekaPanel.
This blogging course in London has been supported by SeekaHost UK and everyone who takes the course will get access to free online courses to learn and master the SEO and marketing skills for blogs created on WordPress, plus support with setting up their blog via the SeekaPanel.
Who is this Blogging Training for?
Anyone who wishes to start a blog or improve their current blog and become a successful blogger.
Business owners who need to learn blogging for branding and content marketing.
Workers who wish to take their knowledge online and share it with the world from any industry such as education, healthcare, finance, law, retail etc.
Stay-at-home parents who wish to start a blog at their own leisure.
Senior citizens and pensioners who are insecure with using new technology yet want to share their knowledge with others via modern blogging platforms.
What will be covered in the Blogging Training Course in London?
History & Impact of Blogging
What is Blogging?
What do you need to create a Blog?
How to start a Blog?
Domain names and the best TLDs
Hosting domains and how to get the right type of hosting?
Why use WordPress for a Blog?
Setting up a Blog on WordPress – Step by Step
Themes and basic Blog Design
Publishing a Blog Post
Publishing a Blog Page
SEO for your Blog and how to do it right?
Branding and link building – how to do it & strategy
Growing the Blog with the community
Monetisation – how to make money with Blogging?
This full-day training course will give you thorough guidance on each aspect of blogging so that you will master the art of blogging and know exactly what to do after you complete this course.
At the end of this course, you will have your blog set up and ready to start blogging away. You will even be able to teach someone else how to create a blog!
You will also be able to connect with other bloggers attending this course and the course instructors will provide you with tips and guidance on how to start with guest posting and blogging for other blogs to increase your exposure and improve your blog marketing.
Interested to learn blogging skills and set up a blog in the fastest way possible with the best?
Then sign up for the London Blogging Course today and master the art of blogging.