London is a busy city where schedules and work commitments keep people bound, leading them to great success in life, but without the essence of a partner, it is incomplete.
Here, matchmaking services significantly benefit people who have reached their professional heights and start looking for love.
The below listed London matchmaking services will make your life easy by helping you find a perfect and suitable elite match.
Their elite dating service helps you to connect with the most compatible people to save you precious time with your search.
Disclaimer: The information in this post was correct at the time of publication, but may be subject to change.
Top 10 Matchmaking Services in London
1. Gray & Farrar
Gray & Farrar is a luxury matchmaking agency recognised for its focus on building lasting connections. They take a comprehensive strategy, emphasising emotional and psychological integration to ensure lasting relationships.
View this post on Instagram
Features:
Dedicated Matchmakers: Gray & Farrar offers clients committed matchmakers who comprehend their tastes and values, allowing more precise matchmaking.
Holistic Compatibility: In addition to surface-level traits, they go into mental and emotional integration to create deep connections.
Exclusive Events: Members can access private parties and social occasions, offering opportunities for meeting potential matches in a relaxed setting.
Website: https://www.grayandfarrar.com/welcome/
Address: 3 Hill St, London W1J 5LB, United Kingdom
Reviews: 4.6 stars out of 5 with 8 reviews
Social Media: Instagram, Facebook
Charges: The club membership is £15,000 + VAT, for the custom membership it's £30,000 + VAT and for the private commission membership it's £100,000 + VAT and all 3 last up to 12 months.
Gray & Farrar offer 3 membership approaches: Club, Custom, and Private Commission.
Club: The club introduces a private network with personal and professional services.
Custom: This service gives you an entirely customised experience with a set of requirements like your profession, religion, family status in society, nationality, etc. to tailor your search.
Private Commission: This is for high-profile clients with specific needs. In this premium network, one of the directors takes a few private high-tailored profiles and helps them with their highest levels of expertise throughout the service.
2. Elect Club
Elect Club is a contemporary matchmaking agency that integrates traditional approaches with current strategies. They provide tailored matchmaking, coaching, and gatherings to facilitate connections.
View this post on Instagram
Features:
Quality Introductions: They hand-select potential matches depending on shared values and compatibility, ensuring high-quality introductions.
Social Events: Elect Club hosts regular social events and mixers, allowing members to meet like-minded individuals and expand their social circles.
Relationship Guidance: They offer ongoing relationship support and guidance, ensuring users have a strong foundation for making valuable connections.
Website: https://electclub.co.uk/
Address: 71-75 Shelton St, London WC2H 9JQ, United Kingdom
Reviews: 4.5 stars out of 5 with 8 reviews
Social Media: Instagram, Facebook
Charges: Schedule a call from 9 a.m. to 9 p.m. to learn about services and pricing.
Elect Club has 4 types of memberships: Welcome, Essence, Lifestyle, and Opulence.
Welcome is a professional service with executive matchmakers who will do a video call to understand your requirements. 6 valuable recommendations are guaranteed with this membership for up to 6 months.
Essence gets you up to 12 months of matchmaking services, guarantees you 8 introductions and you can get a '1-hour' coach session and a 30-minute photoshoot if requested. The expert will connect every 2 weeks to support and advise you.
Lifestyle gives you a personal matchmaking service of 15 months. 10 guaranteed introductions with 4 "1-hour" coach sessions with a dating plan if required. Connect with the expert every 2 weeks over the phone, video call or email. Get unique matchmaking services as per your preference.
Opulence gives you 18 months of assistance with 14 guaranteed introductions and eight coach sessions for "1 hour" – full guidance and assistance during the membership.
3. Maclynn – Matchmaker
Maclynn – Matchmaker London is a globally renowned matchmaking service that meets the requirements of working professionals. They understand the difficulties of finding love while maintaining a demanding job and provide a solution through their tailored matchmaking offerings.
View this post on Instagram
Features:
Personalised Matchmaking: Maclynn – Matchmaker gives perfect matchmakers who take the time to learn your choices, values, and relationship objectives.
In-Depth Profiling: Through comprehensive discussions and assessments, they develop an in-depth profile that guarantees compatibility.
Dating Coaching: Maclynn – Matchmaker provides dating guidance and counsel to assist clients in successfully navigating the complexities of contemporary dating.
Website: https://maclynninternational.com/
Address: 16 Berkeley St, London W1J 8DZ, United Kingdom
Reviews: 4.3 stars out of 5 with 26 reviews
Social Media:  Instagram, LinkedIn
Charges: You can speak with them directly, or you can complete a contact form for any queries.
Maclynn provides two types of memberships: Private Membership and Open Membership.
In "Open Membership", you can join only by invitation through the matchmaker for chosen individuals for free. Alternatively, you may passively register for it, and Maclynn Matchmaker will review it after up to 6 weeks. In this, matches with a private member are still determined.
"Private Membership" allows access to 18000 open members undergoing thorough screening. The relevant information will be provided for any exclusive headhunting in the city or overseas. Receive invitations to events, masterclasses, and workshops.
4. The County Register
The County Register is an established matchmaking agency that values a conventional personalised approach to matchmaking. With a focus on autonomy and privacy, they offer an alternative to online dating for experts looking for valuable relationships.
View this post on Instagram
Features:
Face-to-Face Consultations: The County Register performs one-on-one consultations to gain in-depth knowledge of your character, values, and preferences.
Privacy Measures: They value confidentiality and ensure your data remains confidential throughout the matching process.
Proven Success: With years of expertise, The County Register boasts an extensive history of effective matches and lasting connections.
Website: https://thecountyregister.com/locations
Address: 35 Berkeley Square, London W1J 5BF, United Kingdom
Reviews: 4.2 stars out of 5 with 12 reviews
Social Media:  Facebook, LinkedIn, Instagram
Charges:  Arrange a free consultation call to learn about services and pricing.
There are 3 different matchmaking services you can get with The County Register dating services: The Elegance, The Bespoke, and The Executive.
Elegance: The founder will offer a home visit to you or somewhere else if requested and guide you through the membership. This membership can lead to up to 18 months of personal matchmaking. Included are 15 confirmed recommendations for you, which will be well-examined and checked. You will have a video call with their expert matchmakers to know what qualities you are looking for. You can access all the existing data and a profile database from their sister company.
Bespoke: You receive customised matchmaking for 15 months with 12 verified introductions, up to three admirable adverts for broadening the search, and face-to-face talks with "The Bespoke" membership.
Executive:  you receive full matchmaking executive assistance and access to their enormous database. Their knowledgeable executives will provide you with a minimum of 10 carefully researched and verified profile introductions.
5. Ignite Dating:
Our modern lifestyle with busy schedules makes it difficult for individuals to form genuine connections. In today's world, Digital distractions lead to infinite options on online dating platforms where real love often needs to be considered. Ignite Dating believes in finding a trusted companion with whom you can have profound and everlasting bonds.
View this post on Instagram
Features:
Committing to quality: We believe in investing the necessary time and energy to give you a significant relationship. We share the options as per the quality and profile match.
Engaging Community: With diversity and inclusion, Our vibrant community gives its members a match with backgrounds, careers, and walks of life.
Human Touch in a Digital Era: Ignite Dating gives you human contact where expert matchmakers meet you to understand your personality and create compatible matches.
Website: https://ignitedating.co.uk/
Address: 1703 Belvedere Gardens 5 Belvedere Road London SE1 7AF
Reviews: 4.2 stars out of 5 with 6 reviews
Social Media: Instagram, Facebook, LinkedIn
Charges: To discover the charges of Ignite dating services there is a specific process that needs to be followed. Call them so they get to understand you and discover more by asking questions and discussing your requirements. Meet the matchmaker personally or virtually so that they can guide you through this process and find what you are actually looking for.
Search for a suitable match; your profile ID will be created with a professional photoshoot to present the right partners with the perfect dating setup.
6. Berkeley International:
Berkeley International is a prestigious matchmaking business renowned for its international reach and premium matchmaking solutions. They serve elite professionals and executives seeking genuine connections and enduring relationships.
View this post on Instagram
Features:
Personal Matchmakers: Each client has a personal matchmaker who works closely with them to learn about their preferences and identify compatible partners.
Vetted Membership: Berkeley International makes sure that every member has gone through a thorough screening procedure to uphold a high level of quality.
Membership Tiers: Berkeley International offers different membership tiers, allowing clients to choose the level of service that best suits their needs and budget.
Website:  https://www.berkeley-international.com/
Address: 23 Berkeley Square, London W1J 6HE, United Kingdom
Reviews: 4.0 stars out of 5 with 44 reviews
Social Media:  LinkedIn, Instagram
Charges: Basic package starts from £15,000 and goes up to £60,000
The "Private Membership Club" is offered by Berkeley International to those who are serious about finding a life partner. The matchmakers select who is eligible to profit from this membership.
7. Its just Lunch:
"It's Just Lunch," is for busy professionals looking for love in the modern city of London and 24-hour working city. Upbringing its signature approach that gives personalised matchmaking skills to meet-ups over lunch.
View this post on Instagram
Features:
"It's Just Lunch" Dates: Here, we work with an old style where people meet face to face to interact at a good cafe or restaurant local with a beautiful ambience, where they can talk in person and share their compatibility.
Time Efficient: Busy professionals need help to make time for traditional dating methods. In "Its Just Lunch" elite dating services, we help them schedule their meeting by knowing the availability of both individuals to make it work for them.
No to online profiles: The client doesn't have to make any online appearances for this dating service. Matchmakers create a detailed conversation with you regarding your preferences. They help individuals to make pairs with their personal touch.
Website: https://www.itsjustlunch.com/cities/london
Address: Online Dating Website
Reviews: 3.9 stars out of 5 with 6613 reviews
Social Media: Instagram, Facebook, LinkedIn
Charges: Package range starts from $1,000 to $5,000
Let's go through the working process of its just lunch:
Connect with the consultant and tell them about what you are looking for and what your past experience has been so that they can understand you well. Conduct a match selection process through the call with the matchmaker. Face-to-face they will give you a complete setup to talk and understand each other's compatibility in person.
Share your honest feedback about the arranged date, which will help them to identify a better match in the future. Continue your matchmaking journey until you've been successfully matched – you can put your membership on hold at any time.
8. Bowes-Lyon Partnership
Bowes-Lyon Partnership is a boutique matchmaking agency that focuses on connecting successful professionals. They provide an individualised and distinct approach to matchmaking, emphasising quality introductions.
View this post on Instagram
Features:
Private Investigator Services: They offer optional background checks conducted by private investigators, improving transparency and security.
Life Coaching Services: They provide life coaching services alongside matchmaking, assisting members in enhancing various aspects of their lives to improve their overall well-being and attractiveness.
Global Network: Bowes-Lyon Partnership provides members access to potential matches worldwide.
Website: https://bowes-lyonpartnership.co.uk/
Address: 33 St James's Square, St. James's, London SW1Y 4JS, United Kingdom
Reviews: 3.7 stars out of 5 with 3 reviews
Social Media:  Instagram
Charges: the classic membership is £10,000 + VAT, premium membership package is £15,000 + VAT for a minimum of 12 months.
Get 3 types of membership packages by Bowes-Lyon:
The Classic Membership Package offers unlimited profile introductions.  A photoshoot is added as a complimentary service. A resident dating coach will give you a coaching session with a personally devoted matchmaker.
The Premium Membership Package will give you unlimited introductions and a complimentary photo shoot with a resident dating coach. Work exclusively with the founder or director and relationship expert to help you in finding perfect matches.
The Passive Membership Package is something you can't apply or pay for. This is because very few clientele get selected by the matchmaker themselves on certain occasions. They allow you to register your details with them.
You need to pay a small fee for this membership, you will be contacted when they will find you a suitable match but no introductions are guaranteed.
9. Macbeth Matchmaking
Macbeth Matchmaking is a distinct elite dating service that meets the determining needs of individuals seeking profound relationships. They provide a variety of distinctive features that enhance the matchmaking process, focusing on transparency and personalisation.
View this post on Instagram
Features
Membership Tiers: Similar to other elite matchmaking services, Macbeth Matchmaking might offer different membership tiers, each with varying levels of service and access to their network of potential matches.
High Success Rate: Macbeth Matchmaking may highlight its track record of successful matches and long-term relationships as a testament to its expertise.
Extensive Database: Macbeth Matchmaking features a large network of compatible singles, which includes business people, professionals, and people from different backgrounds. This makes it possible for them to pair clients with various potential partners.
Website:  https://macbeth-matchmaking.com/
Address: International House, 142 Cromwell Rd, London SW7 4EF, United Kingdom
Reviews: 2.1 stars out of 5 with 16 reviews
Social Media: Instagram, Facebook
Charges: Reach out to their team of matchmaking experts with your questions or inquiries by completing their form.
You can apply for a membership as follows:
Contact them to get all the information about their services. You can arrange a personal meeting for a more comprehensive consultation. Register yourself for a personal interview with the matchmaker about your likes, dislikes, and preferences. Once the registration is completed, the matchmaker will start getting your profile up related to your search criteria. You can then begin with your partner search and arrange the first dates.
Conclusion
These elite dating services in London serve professionals who look for more tailored and efficient ways of finding compatible partners. Every matchmaking service provides a variety of features intended to improve the matchmaking experience and the probability of effective and successful relationships. So, if you're a busy professional in London looking for (digital) love, invest some of your hard-earned cash in matching you with a soulmate.
Author Profile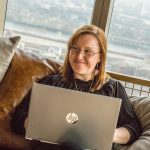 Blogger and Educator by Passion | Senior Online Media & PR Strategist at ClickDo Ltd. | Contributor to many Education, Business & Lifestyle Blogs in the United Kingdom & Germany | Summer Course Student at the London School of Journalism and Course Instructor at the SeekaHost University.