When world leaders meet this November in Milton Keynes for a summit that seeks to address growing safety concerns around artificial intelligence, two items will be on the agenda.
The main talking point will be how governments can find ways to regulate AI, especially foundation systems, and ward off the existential threat some have started to suspect intelligent machines pose to humanity.
The second issue up for discussion will no doubt be how Britain has seemingly managed to wangle a lead role in setting the global agenda on AI.
It's true that it was a bold move by the British PM, Rishi Sunak, to suggest a UK-hosted event on the new tech.
In fact, the announcement might have come off as a tad presumptuous.
UK-Hosted AI Summit near London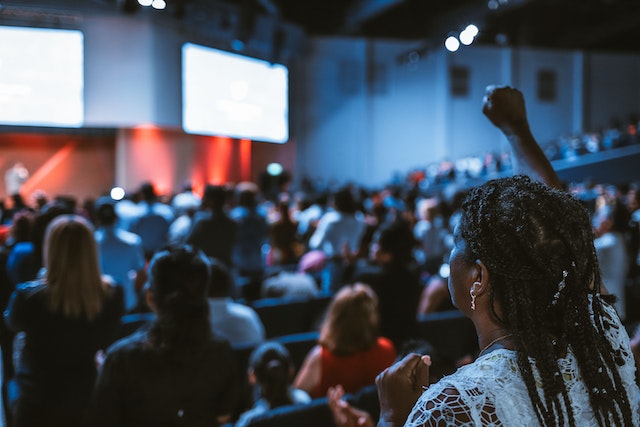 True, the historic site of Bletchley Park has obvious attractions as the location for an international tech junket; nevertheless, there are much bigger players in the world of AI that might have claimed the privilege of hosting the inaugural summit and there are existing international fora that let leaders mull over the implications of the new tech.
But Sunak seems to have carried it off and only President Biden has cried off so far (he will send VP Kameka Harris in his stead). The PM has been helped by the recognition that Britain – and London especially – has developed into something of an AI hotbed recently.
"London has carved out a position as the center for AI for several reasons," says Jeanette Carlsson, a member of Tech London Advocates, an advocacy group we spoke with. "It's Europe's leading tech hub with a thriving ecosystem, including startups VCs, and large tech companies with HQs there who want access to talent and capital."
Indeed, Britain currently finds itself in a respectable third place, behind only China and the US, as far as the size of the sector is concerned. A recent government report suggests the AI sector produces £3.7bn in Gross Value Added (GVA). This means that for every £1 in revenue it makes, one of the larger AI firms adds 60p to the country's economy.
The country's big tech firms also employ a growing number of people – 50,000 at the last count – many of whom work for one of the US AI firms that currently call London home.
"You would be hard-pressed to find many other countries other than the U.S. in the Western world with more expertise and talent in AI," the PM stressed in announcing his summit to the press.
"The UK is currently the only country other than the US that has brought together the three leading companies with large language models."
Indeed, London currently hosts three of the biggest global players in AI – Google's Deepmind, Anthropic, and Microsoft-backed OpenAI.
When the last named announced that it had decided to set up shop in London in June this year, a spokesperson spoke for many in the industry when she highlighted London's "vibrant technology ecosystem and its exceptional talent" as the key reasons behind the decision.
Other big tech firms are also piling into London.
US tech giant Palantir most recently announced it had chosen London as the location for its European HQ.
Homegrown AI Companies in London
It's not just Silicon Valley hotshots that find London fertile ground for developing their new tech.
Of the approximately 2,000 AI businesses plying their trade in the country's capital, the vast majority are home-grown, and a couple of them, Deep Mind and Stability AI, are world leaders in their fields.
A host of lesser known but equally innovative companies, many of which have achieved or are on their way to achieving unicorn status, that is, they are valued at $1bn+ by investors, also use London as a base.
In fact, the UK as a whole has been making unicorns a fair lick recently. UK-based AI startups have attracted £8.48bn worth of equity investment, across 3,283 rounds, leaving the sector second behind fintech in terms of capital raised.
Many of these startups are offshoots from projects that started life as a university-based project.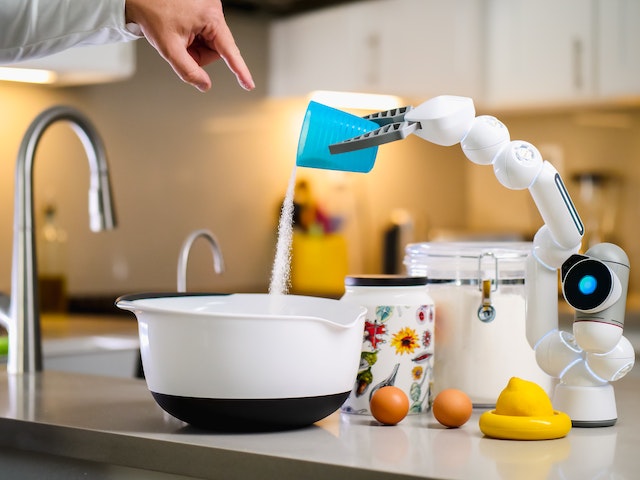 The Golden Triangle Universities
According to Beauhurst, a research company, 16% of all the UK's AI startups are outgrowths of projects seeded in a university lab, many of them spawned by the universities in what is termed the 'golden triangle', the vertices of which, Oxford, Cambridge, and London, host some of the most prestigious learning institutions in the world.
One of the most recent unicorns to issue from the triangle is Synthesia, the brainchild of Professor Lourdes Agapito, a computer scientist at UCL. Its unicorn status was confirmed in June this year when the company's latest fundraising round saw it raise £71m, suggesting investors value it at £792m ($1bn).
The golden triangle is in fact a fertile delta of tech know-how and a reliable supply of highly qualified university graduates, many of them increasingly sporting postgraduate certificates in an AI-related subject.
Unsurprisingly, the UK government is trying its best to encourage this uptake in AI courses and has established the UKRI AI Centres for Doctoral Training program, which has been allocated a £117m cash pot to distribute to graduates wishing to study for a Ph.D. in AI.
Politics and AI Regulation
It's not just clever graduates and hotshot entrepreneurs that have allowed London to take the lead in AI in recent times.
Political considerations have played a part, too.
Post-Brexit Britain is no longer bound by the laws issued by Brussels, which has given it a free hand when it comes to setting the regulatory regime for its domestic AI developers.
In contrast to its partners in the EU, the UK has taken a light-touch approach to AI in a bid to cultivate a pro-innovation environment for AI researchers and entrepreneurs.
In practice, what this means is that it has been left up to sectoral regulators to oversee AI developments in their spheres, with a few overarching principles (things like safety, security, and fairness are mentioned) tying the disparate regimes together.
Conversely, in the EU, the AI Act is a more onerous legislative project, one that has been designed to keep close tabs on developments in AI, with the most high-risk projects strictly controlled or banned altogether.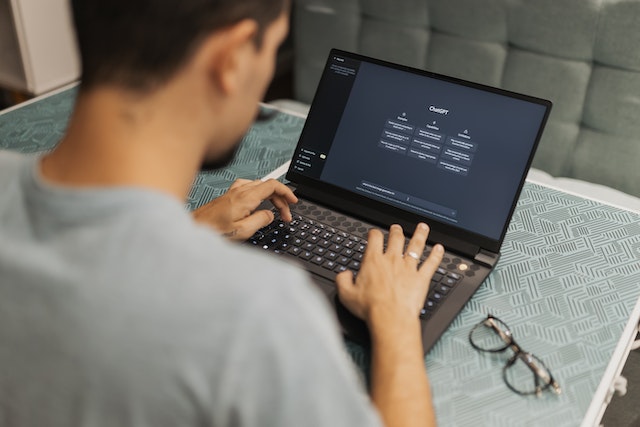 UK Has a Shortage of 'Compute'
If the UK has an advantage on the political front, it is being held back by the state of its computing power.
According to stats compiled in November 2022, the UK had a meager 1.3% share of the global compute capacity and did not have a system in the top 25 of the best 500 global systems.
This lack of what is known as 'compute' poses a real problem for the UK's and therefore London's prospects.
As the government itself acknowledged recently, its computing power is simply not up to the job in the age of AI, especially for a country that fancies itself as an AI superpower.
Only Oracle, based in Edinburgh, has the GPU processing power to rival the hyperscalers in the US and other parts of the world.
The government has recognised the urgency of boosting its processing power and says its ambition of making the UK an AI superpower will "require an immediate, significant, and sustained investment in accelerator-driven compute capabilities that directly support AI research".
To this end, Jeremy Hunt, the chancellor of the exchequer, has committed around £900m to a project that will see the creation of a new exascale supercomputer, likely to be based in Edinburgh, so that domestic AI developers have the GPUs they need to process their data.
AI & Life Sciences
As things stand, much of the data produced in London is currently sent to the US for processing in one of its many cloud processing centers. For example, Stability might be headquartered in London, but it trains its models on Amazon's GPU clusters in Ohio and Virginia.
The need for domestic computing power will become more acute going forward in light of the government's long-term goal, which it set out in its  National AI Strategy, one of which suggests that the government will "consider what open and machine-readable government datasets can be published for AI models."
As anyone at the forthcoming security summit will tell you, it would be foolhardy to send such sensitive public sector data overseas for processing, while classified security information that might be used to train AI certainly needs to be processed in-house.
At the same time, the troves of data on each and every one of the NHS's 60m patients are ideal for training health-focused AI systems and more to the point hold out the promise of marrying two of its burgeoning science sectors – AI and life sciences.
Around a third of all life-sciences-focused startups in Europe are thought to be in the UK, more than in any of its counterparts on the continent, and many are to be found in London – its entrepreneurial spirit and plentiful supply of new and repurposed office space in places like Canary Wharf.
The golden triangle really glistens when it comes to the life sciences – Imperial College London, UCL, Oxford, and Cambridge all regularly feature in lists of the top ten global life sciences research institutions.
If Britain can find a way to ally its world-leading life sciences sector with its flourishing AI, there's no reason it can't maintain its position as third in the world. But how it cracks the puzzle of building enough computing power domestically and finding politicians with the nous to link up AI with the life sciences remains a bit of an enigma.
Bletchley Park is as good a place as any to make a start on solving the puzzle.
Author Profile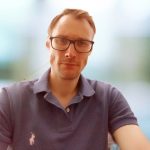 Content creator, freelance journalist and writer based in the North West of England | Contributor to several business blogs and publications | University of Durham & UCLAN graduate