There's never been a better time to study artificial intelligence (AI) as a postgraduate student.
That's because wherever you look across business and industry, bosses are feverishly looking for ways to leverage the power of intelligent machines to give them a competitive edge.
Many of the low-hanging fruits have already been picked, and AI has become a fixture in areas such as CRM, marketing and sales, where machine learning can be set loose on established large data sets to identify trends and opportunities faster and more accurately than the most seasoned sales or marketing pro.
Increasingly, however, practitioners of more technically demanding disciplines, like architecture and medicine, have started to test the waters to see how AI can help them discern patterns in large pools of user data and perform tasks that typically take years of sweat and tears for a human agent to master.
As a result, the technical skills of graduates in AI-related subjects are increasingly sought after in the jobs market.
If you're looking to study for an MSc in Artificial Intelligence in London, you've come to the right place.
Below, we look at the best postgraduate AI courses offered by London-based institutions, both online and in-person.
The 7 Top AI MSc Courses to Study in London
In selecting the courses on this list, we used several criteria.
It goes without saying, but first and foremost, the reputation of the university and the quality of the courses on offer have been uppermost in our thoughts when making our selection.
At the same time, we recognise that individuals wishing to study for a master's in AI come from all walks of life and sometimes have needs that aren't catered for by mainstream institutions, so we have spread our net to include courses that cater to students from diverse backgrounds.
For example, our list wouldn't be complete if it didn't feature AI courses offered by top-tier G5 institutions such as Imperial College, KCL and UCL. However, the entry requirements for these courses are high and the course material is super-demanding.
With this in mind, we have also sought out universities that offer MSc AI courses that have set the entry bar a bit lower but still provide a solid introduction to the hot topics in artificial intelligence.
Equally, we recognise that not all students want to return to the classroom to study for a postgraduate qualification, so we have included a course from one of London's best online-only academic institutions, London Institute of Banking & Finance (LIBF).
We hope you agree we have something for everyone who wishes to study artificial intelligence at the master's level.
Disclaimer: The information below is correct as of August 2023 and applies to the academic year 2023/24 and all universities are listed in no particular order with their course key information.
1. Imperial College London

The MSc in Artificial Intelligence at ICL is aimed at graduates who have a first degree in a STEM subject.
The programme is taught over twelve months and provides students with an in-depth introduction to the fundamentals of AI, with core modules covering machine learning and Python programming. Elective modules allow students to specialise in areas such as robotics and computer vision.
And if students wish to examine the role of AI in banking or cryptocurrencies, they can choose to take optional modules that deal with computational finance and distributed ledgers.
Given Imperial's links with business and industry, the university is well-placed to help graduates find jobs once they have graduated.
Indeed, many London-based businesses headquartered in the British capital regularly visit the university campus and attend its careers fairs to recruit students.
As you might expect, the entry requirements for the course are high.
Prospective entrants must hold a first-class honours undergraduate degree in mathematics, physics, engineering, or a related STEM subject that features a substantial amount of mathematics.
Course Key Information
Start Month: October.
Duration: 12 months.
Fees (2023): £21,000 for UK-based students; £39,400 for overseas students.
Campus: South Kensington.
2. Cranfield University

Cranfield University is a postgraduate public research university that specialises in science-based subjects. Its Applied Artificial Intelligence MSc programme is taught via a mix of theory-based classes and practical sessions.
The programme's core modules cover all the basics of AI, including logic and reasoning, data analytics, deep learning, agent architectures, and natural language processing.
The course also introduces students to concepts in broader systems engineering subjects and takes a deep dive into some of the important ethical considerations that AI-based technologies throw up.
Students wishing to join the master's programme will need a second-class honours degree (or equivalent) in one of the following subjects:
Aeronautics/aerospace engineering
Mechanical engineering
Electrical/electronic engineering
Pure mathematics
Computer science
Software engineering
Mechatronic engineering
Information technology
Applications from candidates with qualifications in a subject other than the ones listed above will be considered if they can demonstrate they have undertaken a considerable period of relevant work experience.
Course Key Information
Start Month: October.
Duration: One year (FT); two or three years (PT).
Fees: UK-based students: £11,910; overseas students: £26,580.
Campus: Cranfield campus.
3. London Institute of Banking and Finance

The MSc in Artificial Intelligence is delivered 100% online.
The course introduces students to the core elements of artificial intelligence, including machine learning and data science.
Applicants aren't required to have a period of relevant work experience under their belts, but if they don't meet the academic requirements of the course, work experience will be taken into consideration by the institution's admission officers.
Students lucky enough to win a place on the course can expect to learn about:
The Python programming language.
Neural network architectures and methods.
Markov chains and Q-learning
Advanced mathematics for statistical analysis and predictive modelling.
Critical thinking skills to evaluate the social, legal and professional impacts of AI.
The ethics of AI.
Key Information
Start Month: October.
Duration: FT (one year) or PT (1.5 years or 2 years).
Fees: £9,750 (FT), £6,500 per year (18 months PT), 4,875 per year (24 months PT).
Campus: None (the course is conducted online).
4. King's College London
The MSc in Artificial Intelligence offered by KCL provides students with the skills and practical knowledge required to evaluate, design and build intelligent systems.
Students on the course have access to a host of world-renowned experts in areas such as computer science, algorithms and data analysis, cybersecurity, human-centred computing and software systems.
In addition, the KCL campus is in the heart of central London, which means students have access to major libraries and leading scientific societies, including the Chartered Institute for IT (BCS) and the Institution of Engineering and Technology (IET) on their doorstep.
The course material at KCL is delivered via:
Lectures
Seminars
Group Tutorials
Independent Study
'Flipped' classrooms
Course Key Information
Start Month: September.
Duration: 12 months.
Fees: UK students £11,760 (FT); International students £31,080 (FT).
Campus: Strand Campus.
5. City University of London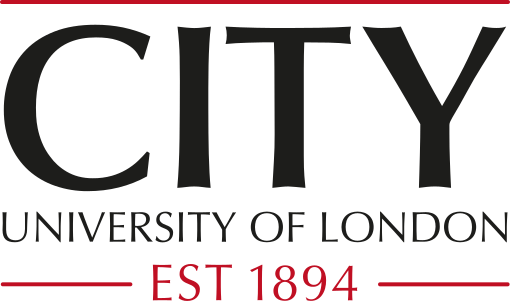 Students on the MSc in Artificial Intelligence at City University learn all about how cutting-edge AI can be used to solve real-world problems.
The course provides students with a good grasp of the hands-on applications of AI and shows them how the technology can be applied across a range of industrial sectors and scientific disciplines.
The course offers students a good selection of courses and requires them to study the following compulsory modules:
Principles of Artificial Intelligence
Programming and Mathematics for Artificial Intelligence
Computational Cognitive Systems
Agents and Multi-Agent Systems
Deep Learning for Image Analysis
Deep Learning for Sequence Analysis
Explainable Artificial Intelligence: Ethical and Legal Challenges.
Students are also invited to choose one of the following elective modules to dive deeper into an AI-related field:
Deep Reinforcement Learning
Industrial Artificial Intelligence
To join the master's programme, applicants must hold at least an upper second-class BSc/BEng/BA honours degree from a UK institution (or the equivalent from an international institution) in computer science. The undergraduate programme should have featured over two years of programming experience in Python with an AI focus.
Candidates with undergraduate degrees in mathematics, physics, computer engineering, psychology, and biology are also eligible to apply for the course.
Regardless of the undergraduate degree of the applicant, he or she must have studied linear algebra and calculus extensively during a previous degree programme.
Course Key Information
Start Month: September.
Duration: 12 months (FT).
Fees: UK-based students £10,920; International students: £21,850.
Campus: Northampton Square.
6. Queen Mary University of London

The MSc programme in Artificial Intelligence at QMUL programme has been developed in collaboration with the Institute of Coding.
The programme is structured so that students take one of three different AI-related streams.
All students must undertake a set of compulsory modules that introduce them to the fundamentals of probability, statistics, machine and deep learning, and provide an overview of AI in society and its ethics and regulatory implications.
Elective modules are split into three streams and are intended to develop students' awareness of current trends in the field of AI.
Classes are delivered using a themed curriculum, which covers the applications of AI in fields such as games, robotics, vision, music and language.
In total, students are required to complete:
Four compulsory modules
Four elective modules from one educational stream
A 10,000-15,000-word dissertation
Students on the full-time MSc programme may be eligible for the DeepMind Scholarship.
Course Key Information
Start month: September.
Duration: 12 months (FT); 24 months (PT).
Fees: UK students: £12,250; International students: £28,950.
Campus: Mile End.
7. University College London (UCL)

Although the MSc in Machine Learning at UCL isn't a master's in AI per se, the course provides students with a comprehensive introduction to the science of machine learning, which underpins generative AI systems.
The program focuses on cultivating students' ability to design, develop and evaluate algorithms and methods that allow them to address real-world problems and applications.
Students must undertake two compulsory modules – Supervised Learning and Machine Learning Project – and can choose to study some of the following elective modules:
Applied Machine Learning
Probabilistic and Unsupervised Learning
Reinforcement Learning
Machine Vision
Bayesian Deep Learning
Applied Deep Learning
To join the programme students must have at least an upper second-class UK bachelor's degree (or international qualification at an equivalent level) in a subject such as computer science, mathematics, electrical engineering, or the physical sciences.
The admissions officers will also take into consideration relevant AI-related work experience in lieu of formal academic qualifications.
All applicants must be able to demonstrate they are comfortable with undergraduate mathematics, especially linear algebra, and calculus.
Course Key Information
Start month: September.
Duration: 12 months.
Fees: £18,000.
Campus: Bloomsbury.
Hopefully, this list will help you navigate through the growing offerings of MSc AI courses in London to focus on the most suitable for you and your career.
For more information on London and more general education head to our education section.
Author Profile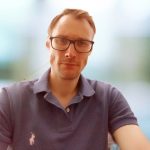 Content creator, freelance journalist and writer based in the North West of England | Contributor to several business blogs and publications | University of Durham & UCLAN graduate