It's fair to say not everyone is convinced of the benefits of using software to manage customer relations.
True, over 90% of businesses with ten or more employees report they use some sort of computer software to keep tabs on customers, track sales-related data and produce reports on that data.
But this can't disguise the fact that lots of users remain reluctant to adopt the tech as a tool they use in their day-to-day business.
CRM Systems not yet fully utilised by all SMEs
In fact, a study by CSO Insights suggests that just over 40% of businesses can boast a CRM system adoption rate of over 90%.
More to the point, although 87% of salespeople are required to use a CRM system by their employers, over three-quarters (78%) admit they simply 'check the boxes' to placate their bosses.
Some of this reluctance to engage with CRM systems is no doubt due to the fact that the software is often regarded by salespeople as a daunting bit of technology, requiring months, if not years, of experience to master.
This means that you'll often find sales teams relying on their contact books or a trusty Excel spreadsheet to find leads and locate client data rather than firing up the CRM.
But this may be about to change thanks to the AI revolution currently taking place in the world of CRM.
How AI Integrations in CRM Systems Can Benefit SMEs
Charlotte Kitchman, a sales operation consultant, is convinced that AI is about to have a transformative effect across all aspects of customer relations.
"Gone are the days of gut-based decisions," she says. "AI empowers your CRM to provide accurate predictive insights, foreseeing customer needs and behaviour patterns…and [it] can make informed decisions, optimise marketing strategies and proactively address customer pain points."
But if sales departments are to make the most of the new tech, they will have to ensure they identify just where AI meshes with their current tech stack.
A scattergun approach, suggests Charlotte, is not the way to go with AI integration; instead, sales teams will need to adopt a customer-centric approach when they look to incorporate AI tools into their CRM software.
"It's not just about adopting the latest technology; it's about building meaningful connections and exceeding customer expectations at every touchpoint."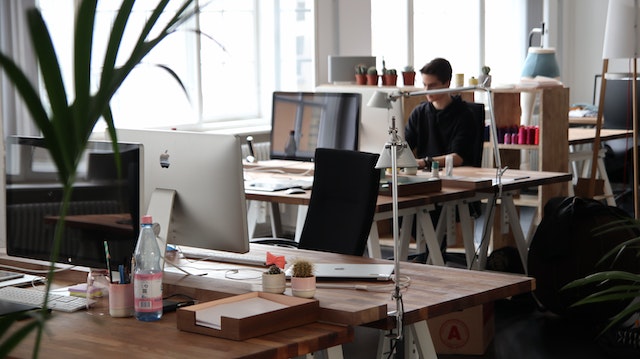 Areas of Impact of AI in CRM
Artificial intelligence is set to change the way we go about many aspects of CRM, but it's going have the biggest impact in the following areas:
Marketing: it gives your marketing messages and mailshots a personal touch by drawing on the customer relationship data in your contact database to tailor the message to the recipient.
Data Entry: it saves labour by reducing the time staff need to complete repetitive tasks such as data cleansing and reporting.
Forecasting: machine learning (ML) algorithms can be trained on your customer data and use that data to give your sales team accurate predictions, decision-making advice, and recommendations on the best clients to target.
Lead Scoring: ML can also be used to drill down into data gleaned from search histories, keywords, click-throughs, social media interactions, and email opens to identify sales trends and buyer behaviour that suggests someone is ready to close.
Reporting: AI visualisation allows users to explore database relationships and can generate charts and graphs that are easier for humans to understand and interpret. This, in turn, allows sales teams to unearth difficult-to-spot trends and buyer behaviour.
Top 7 CRM Systems integrating AI for improved Customer Engagement
Disclaimer: The information listed below was correct at the time of publication but may be subject to change.
1. TigerLRM – Top for Lead Scoring

The CRM system has been developed by salespeople in the SME sector, so its AI-powered tool kit is tailored to the needs of small-scale sales teams.
The TigerLRM team is constantly developing and deploying AI across its CRM system, but for now, the software is focused on allowing users to make the most of their sales pipelines and lead-scoring data.
For example, the system's lead scoring tool will automatically push a notification to you when it believes a prospect is ready to buy based on their interactions with your website.
The TigerLRM team has also developed a mobile app so you can keep track of customer relationships on the go.
Price: Free signup. Premium features start at $10 per new user per month.
2. Hubspot's ChatSpot – Top for Marketing

HubSpot's ChatSpot is an AI-powered sales and marketing assistant tool that makes heavy use of OpenAI's ChatGPT and GPT-4, which it has paired with its proprietary CRM system to give users a friendlier and more accessible front-end.
The AI-powered chatbot can take care of the mundane sales stuff like adding contacts to the CRM, drawing up custom reports, and summarising HubSpot sales data.
But the tech comes into its own when you ask it to send follow-up emails to your clients, which will see it use your CRM data to craft a personalised, client-specific message to ensure you are engaging in just the right way with customers.
Price: HubSpot's CRM foundational tools are free to use. Premium features are priced at $30 a month for small teams. The price rises to $1,600 per month for enterprise-level access.
3. Zoho – Top for Forecasting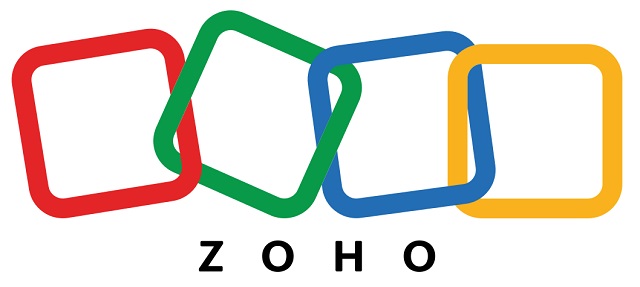 The company's AI-powered Zia tool squirrels around in your CRM data and sifts it so that it can tell you when a client you are trying to close with opens an email, answers a phone call or visits your website.
Zia can also use the data in a CRM to provide salespeople with AI-informed sales predictions, allowing team members to focus on the deals that are ready to be closed. The system is also good at identifying and unclogging data bottlenecks.
And if your sales team is often on the go or a team member is unable to type, you'll be pleased to know Zia is a conversational AI tool, so you can call her up with a voice command and she'll be only too happy to read out her response.
Price: You can sign up to use the Zoho CRM free of charge (no credit card required). Paid subscriptions start at £12 per month per user.
4. Einstein GPT – Top for Data Management

Salesforce's latest offering was, at the time it was launched in March 2023, the world's first generative AI-integrated CRM technology, but it has since been caught by the likes of Zendesk and IBM, each of which now has its own AI generative offering.
Salesforce says its iteration of generative AI technology will take in data from an 'ecosystem of partners', which it will then 'ingest, harmonise, and unify' before providing users with insightful answers to their prompts.
What this means is that the new tech is trained on the trusted data in your Salesforce Data Cloud CRM. It will then use the data to produce personalised emails, customer-specific responses to questions posed via your apps, and draft targeted content for marketers.
Price: Einstein GPT is included as part of the Sales Cloud Einstein and is priced at $50 per user per month.
5. IBM Planning Analytics with Watson – Top for Data Tracking

IBM's offering is ideal for SMEs that are dragging their heels on full CRM software adoption and are still using spreadsheets to keep track of client data.
The software lets you track and analyse sales rep performance in real-time. The AI drills down into your data to give you an in-depth understanding of your target customers, optimise your KPIs, and boost lead generation.
And if you're into hypotheticals, you can use the software's sandbox to dream up what-if scenarios and have the system produce a sales forecast based on each of them.
You can use the platform by uploading your spreadsheets to the IBM website, via an MS Excel add-on or as SaaS using the Amazon Cloud.
Price: The software is available to download by using your credit card as a one-off purchase. Starting price is $45 per month for one authorised user and a single 2GB application database. Additional users are $40.
6. TopLyne – Top for Customer Care

This is a seriously clever bit of tech that works across several of the most popular CRM systems. It has been developed to target bits of the sales funnel that often bypass CRM systems because they aren't always nimble enough to keep up with product-led sales.t
Over 70% of PL sales opportunities never make it to the CRM, therefore SMEs need to support their CRM lead-gathering activities with a more intuitive piece of software such as Toplyne, which understands how to interpret user intent signals in your dark pipeline.
Toplyne's proprietary behavioural AI engine combines first-party data from your CRM system with third-party enrichment data to provide you with the most accurate overview of the accounts you want to target.
It's particularly good at identifying customers who use a service for free but are ready to become paying subscribers by digging into user behaviour such as high engagement with an app, clicking on marketing emails and interacting with chatbots.
Price: Prices start at $1400 per month.
7. Seamless.AI – Top for Customer data

This is another piece of AI technology that can be integrated across a range of CRM systems.
The tech has been built to address the problem of bad data. It leverages the power using AI to find your customers' most up-to-date information on the internet.
The software can be used to clean up your CRM system, ATS, or simple CSV spreadsheet.
The developers have also released a handy Google Chrome plugin that provides instant customer information directly from your browser.
Price: You can get started with a free trial, which gives you 50 free credits. Paid options come in Basic, Pro and Enterprise varieties.
Transform your business operations with any of these CRM solutions with AI integrations to engage and communicate with your customers more effectively – they will thank you for it.
Author Profile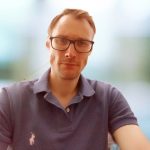 Content creator, freelance journalist and writer based in the North West of England | Contributor to several business blogs and publications | University of Durham & UCLAN graduate