In 2020, the number of privately owned businesses in the UK reached 6 million. Here we discuss easy start-up ideas.
That is 112,700 more than the number of private businesses in the UK in 2019. That's over 300 businesses being started each day.
Now if you too want to start up a business in London, the heart of the UK, there is no better time than today.
Want to be your own boss but don't know where to start?
Want to reach the zenith of success but don't want to hustle hard for years before that?
Well, here are 5 no-fuss and simple start-up ideas. These ideas are the first step to buildings a successful business in London. Read on.
1. SEO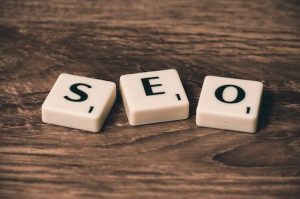 There are over 1.7 billion websites on the web today. And the number is growing each day. As more and more businesses are getting online, the competition is getting stiffer. That's where you can come in with an SEO agency.  You become a kingmaker for other businesses and make money for yourself along the way.
As the heart of business in the UK, London is a place that's bustling with new businesses. And most new businesses would be appreciative of getting SEO services. Why? Because SEO would help them carve out a space for themselves in the digital niche.
What do you need?
SEO know-how; Internet connectivity; communication skills; will to learn and update yourself with the latest SEO best practices.
How much can you earn?
SEO consultants in the UK make an average of £38,333 per annum basic pay. And if you start finding work through job gig portals like Fiverr, you can expect to earn somewhere between £740 to £1110 per week depending on your proficiency, the array of services you offer, and the amount of time you put in.
Where to get started?
Even if you do not have any prior search engine optimization knowledge or experience, you can make use of free courses and videos available online to learn. For inspiration, you can check out Fernando Raymond's website. He started his SEO business as a freelancer and now runs a full-service digital marketing agency ClickDo. The success of Fernando and his company bears testimony to the fact that search engine optimization and digital marketing are money-making mines.
2. Web Design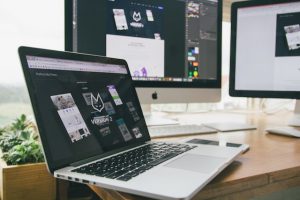 There is no dearth of web design agencies in London. And given that website design is a service that can be offered virtually, the options available get multiplied manifold.
So then why should you start offering web designing services in an already overpopulated market?
That's because web designing is an ever-evolving field. Every day we come across new tools and technologies that can be used for designing websites and new best practices are discovered.
And if you can stay relevant in such a market, dishing out innovative, with-the-times solutions, your web design business would take off soon.
What do you need?
Basic design acumen, experience with and expertise in working with website development tools and technologies, Internet literacy, and understanding of Internet user behavior.
How much can you earn?
As a freelance web designer working on your own, you can charge hourly or project-wise rates depending on what suits you best. The commonly charged hourly rates based on experience are:
0-3 years experience – £10 – £35
3-5 years experience – £35 – £70
5-10+ years' experience – £70 – £100
The total money you can make ultimately depends on how many clients you are able to rake in and how many hours you clock for them.
Where to get started?
You can start as a freelance web designer and collaborate with other freelancers as and when required to start building a team. You should also focus on building your portfolio to get more clients in the future.
3. Waste Clearance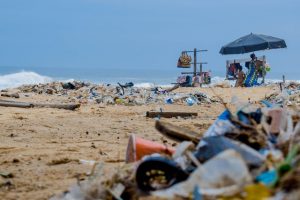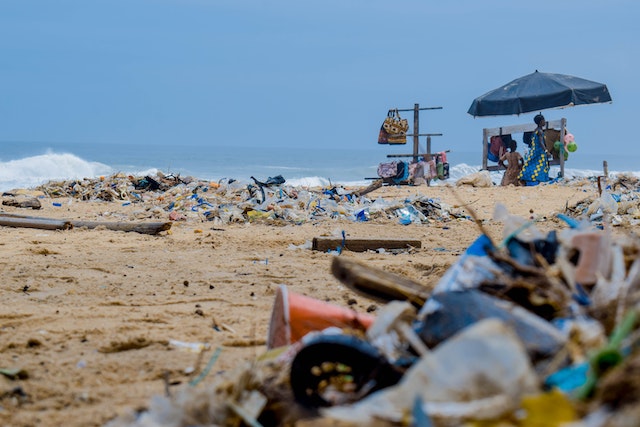 177 million tonnes of waste is generated in the United Kingdom each year. Households and commercial establishments are equally responsible for this massive amount of waste.
But one man's waste is another's treasure. The waste that households and businesses create and then struggle to dispose of properly can be your source of income. Waste removal services can help people and organizations avoid legal penalties and public backlash. By serving these people to get rid of their waste in an eco-conscious manner, you can do your bit for nature and make good money.
What do you need?
A team of waste disposal experts with knowledge about legal requirements of waste disposal in London; cleaning and waste clearing equipment; communication, management, and team-building skills.
How much can you earn?
Estimates success that rubbish removal companies can make anywhere between £50 to £1500 each week. However, that is not inclusive of operational expenses. Depending on what equipment you use and how many people you hire, along with how many customers you serve, the amount can vary. Also, serving commercial establishments is known to be more profitable than residential rubbish removal.
Where to get started?
You can take a look at the top 10 rubbish removal companies serving London and start with competitor analysis. All Junk Removal is one of the top-ranked companies in the capital and it can surely act as a source of inspiration and path-marker for you.
4. Accounting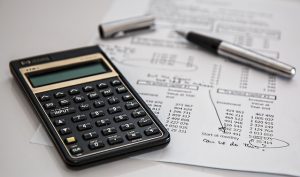 There are more start-ups in the UK today than ever before. And no matter how small a start-up or a business is, they need their money well-kept and accounts well-managed. If you have a knack for handling numbers and the proper degree, certification, and permits, offering accounting services in London is a reliable start-up idea.
Even if you don't have accounting know-how, you can take quick online courses without breaking the bank and gather the skills you need. You can start by working as a freelance/part-time accountant for a business and then expand your practice by getting more experienced professionals on board.
What do you need?
Accounting know-how: the ability to work with numbers; proper permits to practice in London; experience of working with the latest accounting software.
How much can you earn?
If you start extending freelance accounting services through gig sites like Upwork, Fiverr, or Freelancer you can expect to make £11-£50 per hour based on your level of experience. However, some clients also onboard accountants on a contractual basis with monthly payments ranging between £50-£500. Your final receivable amount depends on what services you extend (basic accounting, taxation, employee payroll management, or auditing).
However, note that you'd have to invest in accounting software and your profits will depend on what software you use and how much of your income you must dish out towards that.
Where to get started?
Unless you already have the required skills and permits, start by working towards getting that. Once ready, start contacting potential clients you can serve with your accounting practice.
5. Brexit Business Lawyer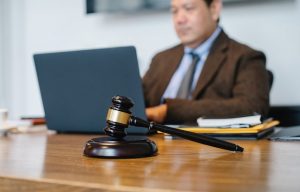 The Brexit vote has left business owners in London and across the UK confused. There are legal and financial changes that businesses need to understand and implement to not land in legal troubles.
If you have the legal knowledge that would help London-based businesses, becoming a Brexit business lawyer is a great opportunity. You can also extend services to businesses located outside of London by offering consultation through e-meet platforms.
But isn't it a short-lived business idea?
If you are concerned about your law services not being relevant a couple of years down the line, know that you can always switch gears when it comes to running your own legal practice. If you feel Londoners don't need Brexit-related legal counsel anymore, you can switch to international trade or other niches of business law.
What do you need?
Legal knowledge about how Brexit is going to affect businesses in London; ability to get the legal tasks done in time; technical know-how to be able to offer services (or consultation) virtually.
How much can you earn?
For lawyers practicing in London, the hourly rates start at around £250 and rise rapidly towards £500 per hour once you start getting the required experience. As a rule of thumb, commercial and business lawyers make much more than personal law practitioners. And how much you make a lawyer with a specialization in Brexit-related legal matters depends on how much your contemporaries are charging and to what extent are you able to consult your clients about your worth.
Where to get started?
Start by identifying a model of working (whether you'd be working on an hourly basis or on a case-to-case basis). Then pitch your services to the right audience. And start building your business by onboarding more and more clients.
Getting Started with your London Business
With that, it's a wrap on our list of simple start-up ideas to build a business in London. For business ideas that work well if you have the physical infrastructure available, check out our list of the 4 most profitable businesses to start in London.
No matter which idea you go with, here are a few things to always remember:
Make sure you identify your target audience and competition before entering any market. You need to know who you want to serve and how, and who you must beat.
No one can become a successful businessperson overnight. The ideas mentioned above are simple and effective, but you will have to give the ideas enough time to come to fruition.
While you are just starting out, it is best to go solo and offer your services without a physical base. SEO, web designing, waste removal, accounting, and legal services can all be offered without office infrastructure. Instead of investing money in office space right at the beginning, you can use it for upskilling yourself.
No matter what business you start, stay professional and dedicated to serving your customers. That's what will help you stay ahead of your competition.
Invest in logistics and employee satisfaction, and practice delegation to keep your London-based business running smoothly.
Check out these in-depth guides if you want more business start-up ideas and tips:
How to Start A UK Business And Grow It Online – 10 Steps? (clickdo.co.uk)
How To Start An Online Business UK (From Home With A Laptop) | ClickDo™
How To Start An Online Business UK: Guide To Starting Business Online | SeekaHost
Now, don't wait up anymore, get ready to set up a simple start-up in London today.
Author Profile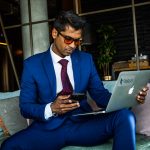 CEO - ClickDo™ & SeekaHost™ | Started as an SEO Consultant and helped over 400 UK business owners grow their business with online marketing and Google advertising. More details about Fernando Raymond are available at www.fernandoraymond.com.