London is undoubtedly one of the best locations to start profitable businesses in the world.
The city boasts high competition and presents every entrepreneur with all the opportunities they need to succeed. If you have a unique business idea, your chances of running a successful business in the city are very high.
On top of being the capital of the United Kingdom, London is also a center for all things fashion, commerce, healthcare, entertainment, media, education, finance, research, tourism, business, among many others.
It might interest you to know that London is home to some of the biggest companies in the world, including HSBC, Barclays, Royal Dutch Shell, Unilever, among many others. So, which is the most appropriate company to start in this Swinging City?
In this post, we'll explore some of the most profitable businesses you can start in London.
1. Fast Food Joint and Delivery Service Business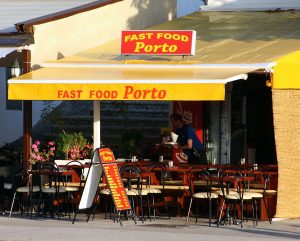 According to various reports, a great deal of the population in London does hardly cooks at home. This means that many people in London eat out or depend on fast-food or delivery restaurants for their daily food. For this reason, starting fast food business might mean that you'll have a ready market to sell to.
The best thing about this business idea is that you do not need to focus on a certain meal; there is a variety to work with. You can start a fast-food joint for making pizzas, fries and burgers, doughnuts, sandwiches, cheeseburgers, and most recently vegan food and outdoor restaurants are all the raves.
If you know how to make these foods yourself, it is an added advantage because you won't need to hire a professional chef to do it for you. Furthermore, if there is something that the ongoing pandemic has taught us, it is that deliveries are very important for any business. All you would require to start your food joint is a license to produce and sell food.
For this reason, after starting your fast-food joint, you can also hire people to make deliveries for you and with apps like Deliveroo, this is now easier than ever. However, it might interest you to know that you'll need more than average startup capital to bring your business idea to life. This is because you'll need cooking equipment and rent premises to get started, which are more costly in London.
2. Beverage Shop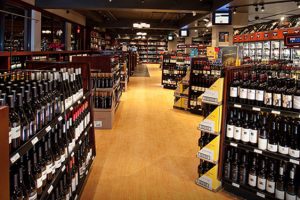 If there is something anyone would say about Londoners, it is that they love tea very much. Having an afternoon tea in London is almost a necessity for Londoner's survival! For this reason, starting a beverage shop where you'll be serving tea, among other beverages, is a great business idea.
This is the type of business that is bound to win you, customers, over, even in the most competitive regions. The best thing about such a business is that you'll only require little capital to get started.
Most of the tea and coffee shops in London are seen by most Londoners as ideal places to unwind and relax or for a quick fix during their lunch breaks. This means that you have the liberty to additionally serve alcoholic beverages and desserts, but you would require specific licensing for it.
Also, adding some entertainment amenities is a great way to keep people coming to the beverage shop. You can offer free Wi-Fi, arcade games, and electronic gambling devices (EGMs), which people can use to bet on the online lottery.
It's important to note that this is the type of business whose success can be largely influenced by the location. For this reason, ensure that you choose a location where your beverage shop can be easily spotted by people working or living nearby.
3. Bicycle and Motorcycle Shop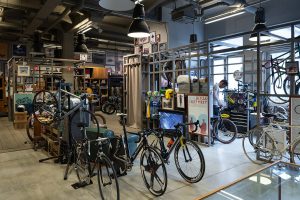 London is undoubtedly one of the major cities with the worst traffic in the world. The traffic is so bad that people no longer depend on their vehicles to get to their destination on time. As a result, many people have resorted to using bicycles and motorcycles to move around the city and get to work faster.
This trend is becoming increasingly popular among London residents, and it has created a high demand for bicycles and motorcycles. You can be among the people who take advantage of this trend and end up profiting from it.
You can start a motorcycle and bicycle shop where you sell and offer repair services for them. Even if you do not know how to do the repairs yourself, you can always hire some employees to do the repairs as you focus on running the business.
4. Personal Training Workshop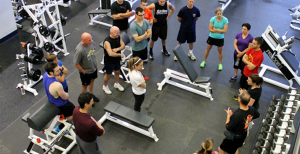 Over the recent years, London has witnessed a rapid increase in the need for personal trainers. People do not want to go to the gym without having a clue of what to do anymore. They want people who will guide them throughout their fitness journey and be there to offer motivation.
If you're one of the people who enjoy being in the gym and have a vast knowledge of gym equipment, this can be a very lucrative business to venture into. All you need to do is get the necessary health and fitness qualifications and you'll be ready to go.
You don't need to worry about the clients as they'll come to you. This is because there are many people in London looking to lose weight and keep fit.
Conclusion
Starting a business in London is a big step, but it doesn't always guarantee success. You'll also need determination, creativity, and make good decisions if you want to stay ahead of your competition and attract more customers. However, London is a great place to get started as you'll find a lot of business support and business opportunities.
Author Profile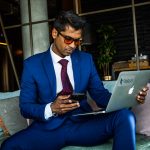 CEO - ClickDo™ & SeekaHost™ | Started as an SEO Consultant and helped over 400 UK business owners grow their business with online marketing and Google advertising. More details about Fernando Raymond are available at www.fernandoraymond.com.