Property management is of different types with each commercial and residential property having different characteristics and management styles. What works for one may not be the best option for the other and this is a fact everyone needs to understand well.
That said, when it comes to commercial property management,  while you may have your commercial property solicitors aiding you in all legal matters, there are several other things that you need to take care of on your end.
Tips for Successfully Manage Commercial Property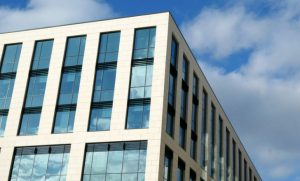 Commercial properties come with their own set of challenges that can only be managed effectively if you're equipped with the right tools and information for it. If you're on the lookout for tips to manage commercial property, we've compiled a list that can prove beneficial.
So without further ado, let's take a look!
1. Leverage Property Management Software
In this digital world, technology has made managing several different aspects of life much easier. While we still have excellent property managers we could work with, we have great alternatives like different software options which serve as better choices than doing work manually.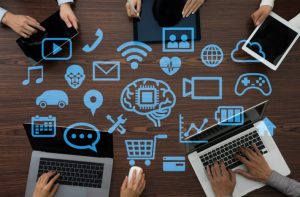 Property management software is one such area that can make your life much easier.
With multiple leases to manage, making sure you're on top of everything can get chaotic, especially if things are disorganized. Property management software lets you consolidate tasks in one place, in a more efficient way.
Additionally, they can offer unique features such as insights that can increase efficiency and perhaps even enhance your commercial property management strategies.
With tools and adjustments options that let you access what you want, when you want, managing everything related to your property can get much more efficient.
2. Always Upgrade Amenities
One thing that never fails to catch everyone's attention are amenities. Every property has unique amenities that attract tenants and if yours is lacking in this aspect, you may need to start doing some research.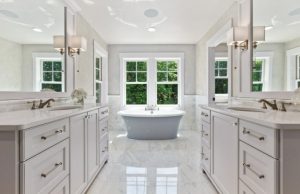 While this does not necessarily mean hefty expenses to create extravagant spaces, simple things that provide value and comfort to the property is always a good investment, even in the long run.
From something as simple as better plumbing fixtures to bigger concepts such as landscaping, there's a lot you can consider doing to upgrade amenities. You can also look into options that help you save money, for a more affordable yet good investment. Another idea that could benefit your property and increase its value is adopting eco-friendly products for better energy efficiency.
Whether you choose to upgrade your existing amenities or add to these by installing the latest modern features and trending technology, they'll greatly enhance the property and increase its value.
3. Proactive Maintenance Is Essential
This commercial property management tip is of prime importance and must be followed by all. The best way to ensure your commercial space stays in pristine condition at all times is to keep up to date with its maintenance.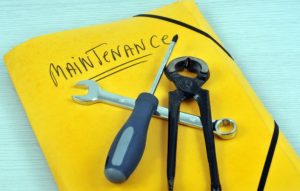 Regular and routine maintenance is always a good idea to keep an eye on the different elements of your premise. It gives you a better understanding of their working condition and enough time to take preventive measures if required that save you from hefty expenses down the line.
A few important areas that you need to cover should ideally include – HVAC systems, electricals, ventilation system, plumbing, security features, pest control, and landscaping.
While these need to be followed with residential property as well, when it comes to commercial areas, it might be more challenging. If looking after all the different elements gets disorganized, you could always look for help of essential consultant or service to make the management of these much easier.
4. Always Keep Your Tenants Happy
From balancing your tenants to keeping them happy, you need to make sure to focus on your tenants. Having all tenants that provide the same service/good is probably not the smartest idea as they compete in the same market and this can cause rent issues down the line.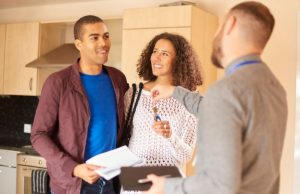 Similarly, if your tenants are not happy, you're bound to lose income. Whether it is due to a lack of facilities, compliance issues, or other reasons, a tenant may choose to relocate to a different place if they're not happy with what you offer or provide. In a worst-case scenario, you might need a solicitor for commercial property cases to handle the situation if it escalates.
To keep them happy, make sure to listen to their problems or suggestions and if required make upgrades and changes accordingly that will benefit all. Keep them up to date with the required information whilst also ensuring that the property is comfortable for them.
To Sum Up
Ineffective commercial property management can get complex and if your tenant isn't happy, there's a chance that you might require the involvement of solicitors in Reading or other places to take care of things.
However, to avoid this, effective and successful management of commercial property can prove helpful in not only retaining your tenants but also enhancing the overall value of your property. With these tips, you can make sure to efficiently manage your property well.
Author Profile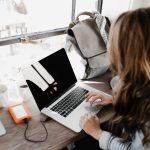 Blogger by Passion | Contributor to many Business Blogs in the United Kingdom | Fascinated to Write Blogs in Business & Startup Niches