The London Business News team is always on the lookout for new innovations, so we attended this relatively young London business event, held at the Business Design Centre.
Upon arrival, founder and organiser, Paul Johnson, spoke to us about the event's 4-year journey, and its resilience in the face of adversity. He informed us that Tech Live was set up in 2019 shortly before the Covid pandemic, which posed some challenges in 2020 and 2021.
Despite these hurdles, Tech Live has thrived, offering many exhibitors unparalleled opportunities to connect with potential clients, resellers, and network with industry peers.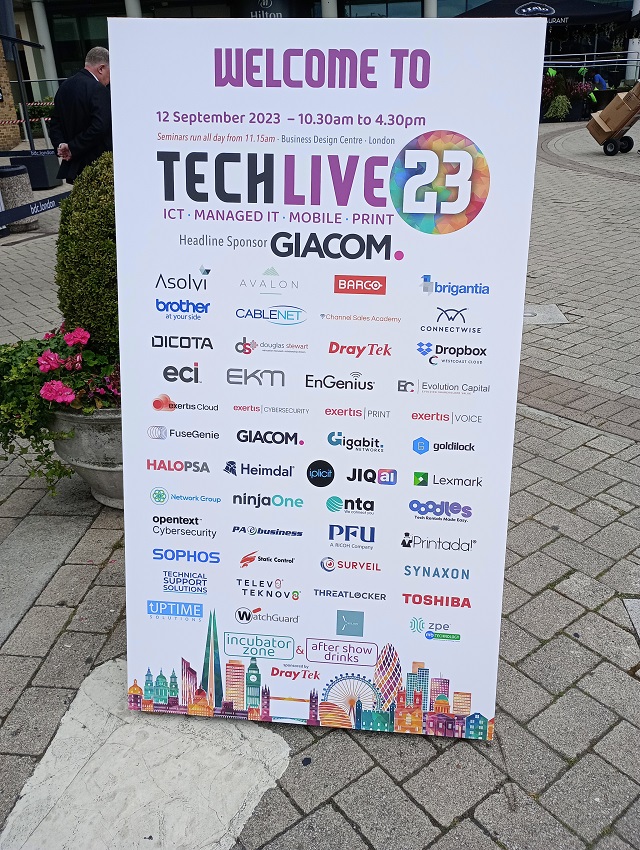 Among the participating companies were renowned names such as Toshiba, Dropbox, Exertis, Brother, JIQ Ai, Xelion, Avalon, and numerous others.
To provide a clearer understanding of how businesses make the most of London business events like Tech Live, we've gathered insights from exhibitors about their operations and reasons for participating in Tech Live.
Interview with Stuart Hansell from Dropbox – Introducing Innovative Features for Business
The LBN team was pleased to speak with Dropbox's UK Partner Development Manager Stuart Hansell who gave us an insight into Dropbox's journey and why the company chose to exhibit at Tech Live 23.
In our interview, Stuart shared that the event provided a great opportunity to show how Dropbox transcends its original role as a mere file-sharing platform. He informed us that today users can seamlessly collaborate while sharing and reviewing uploaded files. Additionally, Dropbox boasts e-signing capabilities within a highly secure cloud environment.
Stuart exclusively shared with us the impressive scope of Dropbox's influence, with media giants like the BBC and ITV relying on the platform to manage their vast content libraries, serving thousands of users on a daily basis. This underscores the platform's scalability and its crucial role in facilitating remote work for businesses.
Tune in to the full interview here:
For more on Dropbox: https://experience.dropbox.com/
Interview with Claire Smith from Avalon – Sharing Event Consultancy Secrets for Business
In another interview, the LBN team conversed with Claire Smith, the Director of Avalon. During our discussion, Claire shared intriguing insights about Avalon's ambitions to expand further into the tech industry and why she exhibited at Tech Live this year.
She informed us that Avalon is a comprehensive event management company proficient in handling every aspect of a business event or meeting, ranging from transportation and accommodations to experiences and dining arrangements. This approach takes the burden off businesses, allowing them to delegate events and meeting organisation to experts while they concentrate on their core operations.
Among the highlights of our conversation, Claire mentioned that some of Avalon's prominent clients include industry giants like SAP and Samsung. She informed us that the Tech Live event was useful for her to network and onboard new clients.
For a deeper dive into Claire's insights and to learn more about Avalon's recent and exciting projects, you can access the full interview here:
For more on Avalon: https://theavalonimpact.co.uk/
Interview with JIQ Ai representatives – Unveiling the future of Conversational Ai
Another exhibitor that stood out to us was JIQ AI, a company at the forefront of the AI revolution. We had the privilege to speak with Arseny Fitilbam, CTO at JIQ AI, and later Anna Gordeichuk, Head of Marketing at JIQ Ai, to learn more about their pioneering work in automating business phone communication and their reasons for attending the event.
We're still buzzing from the incredible experience at @TechLive3 23! Meeting like-minded individuals passionate about technology and innovative solutions was truly inspiring. Shoutout to the organizers for making it all happen! #TechLive23 #Networking #Inspiration pic.twitter.com/pQTc2M9kqd

— JIQ AI (@jiq_ai) September 14, 2023
Arseny explained to us JIQ Ai's focus on providing advanced solutions to automate business phone communication in the UK market and that this London event offered a great opportunity to connect with UK based companies and clients. Their AI Voice Robots stand as a testament to cutting-edge technology, harnessing the capabilities of artificial neural networks, deep machine learning methods, speech synthesis, and advanced recognition technologies.
Anna then emphasised the remarkable capabilities of JIQ Ai Voice Robots, showcasing their impressive ability to manage a workload of up to 1 million calls per day or several hundred calls per second. This feat is equivalent to the tasks typically performed by over 100 human operators. By minimising human involvement in the communication process, these robots not only enhance the quality of calls but also substantially improve efficiency, leading to significant cost savings of up to 3-4 times.
As our discussion came to a close, it became evident why JIQ Ai had opted to showcase its innovations at Tech Live. The representatives confirmed that their participation in Tech Live 23 was driven by their commitment to staying at the forefront of the technology industry. This commitment was underpinned by the desire to ensure that their AI Voice Robot capabilities continued to be on the cutting edge and highly competitive.
Additionally, as Anna told us, the event provided a valuable opportunity to expand their professional network and present JIQ AI Voice Robot capabilities and innovations to potential partners.
For more on JIQ Ai: https://jiq.ai/
Concluding our Time at the Tech Live 2023 London Event
Tech Live 23 London served as a testament to the ever-evolving tech landscape and the exciting possibilities it offers to businesses seeking to innovate and adapt. The event provides a platform for networking, collaboration, and showcasing groundbreaking innovations to potential partners.
As we bring this article to a close, it is evident that the technology industry continues to shape the future of businesses across various sectors. Tech Live 23 London exemplifies the spirit of innovation and the quest for excellence that drives these businesses forward in an ever-changing digital world.
If you're interested in witnessing our presence at this event, we invite you to view this brief video that captures our experience throughout the day:
If you are interested in having your business event covered in the LBN magazine, get in touch with us via info@londonbusinessnews.com and we'll be happy to discuss a possible collaboration.
Author Profile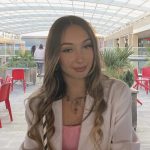 Passionate Blogger and Digital Strategist | 2023 Media, Journalism and Publishing Graduate from Oxford Brookes University | Georgian-British | Establisher and Creative Director of ClickSocial Marketing | Contributor to various Daily, Political, and Breaking News articles