London is well known for its lively market scene which is a must-visit for many, be they locals or tourists. As the curious London Business News team that we are, we took it upon ourselves to explore some of these market stall destinations, which include the renowned Covent Garden Market, Jubilee Market, and Camden Market.
Our aim was to engage with the dedicated stall owners and store salespeople to gain insights into the market's significance and history. Yet, we also sought to uncover the business side of these markets – understanding what it's like to run a stall in the heart of London, the associated costs, and the offerings available.
And we uncovered some eye-opening truths about running a market stall at these famous London markets, so read on.
Covent Garden Market: Unique Jewellery at "Knockout" and peculiar Trivia at "Magic Cave" are timeless Bestsellers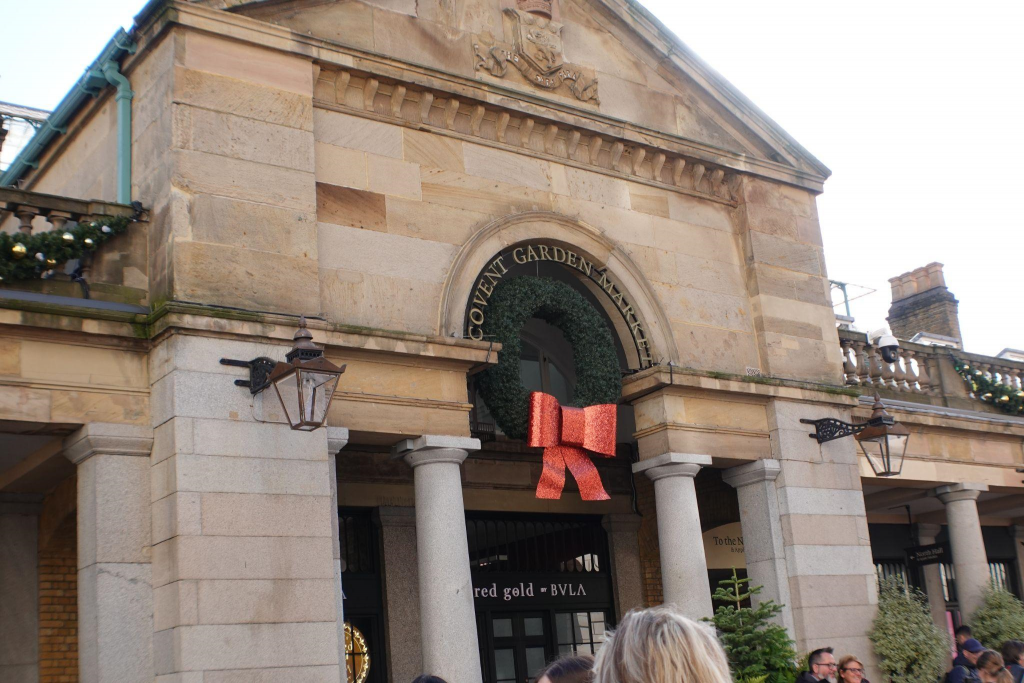 Our exploration started at Covent Garden on a bustling Friday, right in the middle of the half-term break with Halloween approaching. As we stepped out of the Covent Garden station, we were greeted by a diverse group of street performers who played a significant role in adding to the charm of Covent Garden. These street shows and experiences draw crowds every week, with many organised by the Covent Garden (or) Westminster City Council. So, if you're concerned that a visit to the area might not be fulfilling just for the market stalls, don't worry. There's a multitude of other attractions that will entice you to stay, in addition to the exciting market.
As we wandered through the market, we came across stalls displaying exquisite jewellery, showcasing beautiful bracelets and handcrafted silver rings. However, the offerings didn't stop at jewellery. We also stumbled upon unique clothing items, bags, colourful canvases, and an array of artistic novelties, creating a truly distinctive shopping experience.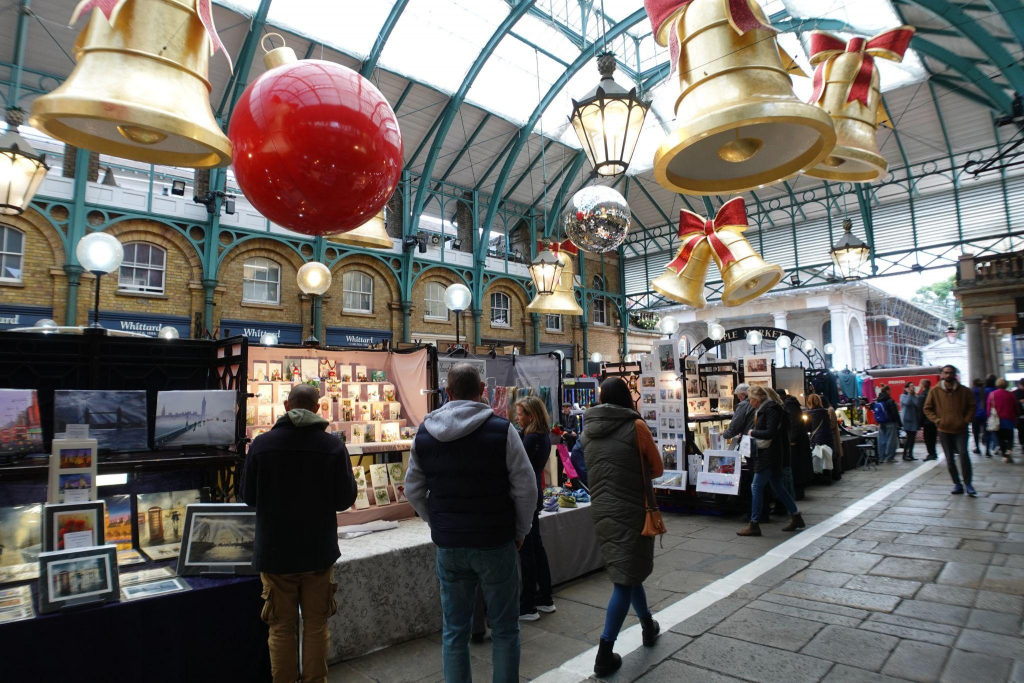 Jewellery Market Stall Knockout – profiting purely from face-to-face sales
Our initial conversation was with the owner of 'Knockout,' a captivating stall filled with a variety of trendy accessories, including handcrafted jewellery, beads, lampshades, and various other items. He revealed that he has been operating his stall for two decades, which left us quite impressed. In a dynamic city like London, where everything keeps evolving, maintaining a business for 20 years in such a prime location is a remarkable accomplishment.
Stall owner Pascal mentioned that he enjoys personal interaction with customers and prefers face-to-face sales over online selling, which is why he doesn't maintain an online store. While many businesses in London opt for both a physical store and an online presence, there are those who favour the one-on-one approach, and for some, it still proves to be effective.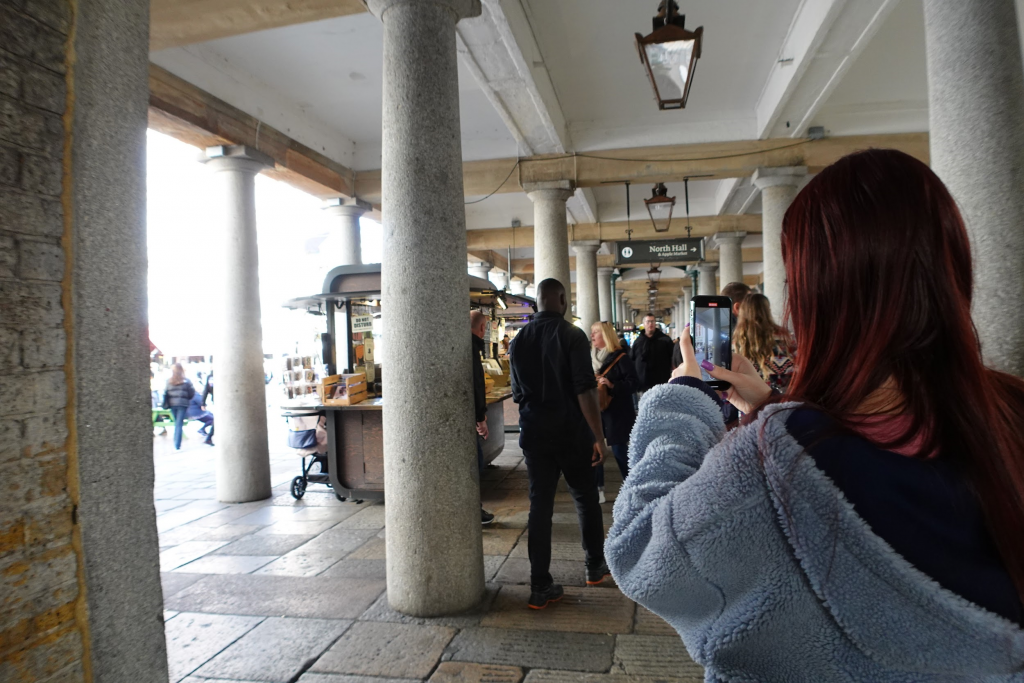 The Magic Cave Market Stall – successfully selling magic in person with the help of online marketing
We continued our stroll through the market, only to discover one with a very different but very interesting array of items and approaches. 'The Magic Cave' stall. Here, a variety of top-selling magic tricks, intriguing gadgets, and amusing novelty toys were on display. The selection ranged from fake blood to 'electric' shocking chewing gums and decks of cards suitable for aspiring magicians. The stall's salesperson added a touch of magic to our visit by performing tricks and sharing sweets as part of the Halloween weekend festivities.
We discovered that this stall has been a fixture for over 30 years, highlighting the timeless appeal of magic. Unlike fashion or jewellery, the demand for magic and tricks remains constant and is an enduring fascination.
The salesperson shared that their day had been particularly busy with Halloween trick-or-treaters, especially due to their participation in an online Halloween trick-or-treat trail organised for the occasion. They initially distributed sweets to children, and when the demand for sweets soared, they delighted the kids with their amazing magic tricks. This involvement in such events underlines the vibrant online community that supports and embraces Covent Garden Market, including figures like the 'Covent Garden Mum.'
Covent Garden's Jubilee Market: "Sui Studio" Newcomer charms with handmade Gift Ideas as a Flexible Business Opportunity
We ventured onward to Covent Garden's Jubilee Market, just a short 2-minute stroll away. Here, we encountered an even more diverse array of clothing pieces and intricate offerings, prompting us to strike up a conversation with the stall owners, Mr. and Mrs. Sui, of Sui Studio. Despite being in business within the Jubilee Market for only four weeks, their experience has been remarkably positive. They expressed their enjoyment of meeting new people and sharing insights about their work.
Sui Studio specialises in charming wooden handmade puzzles, accessories, and miniature DIY houses, which make for unique and ideal gifts for various occasions, including birthdays and festive celebrations. Check out their bestseller at their market stall:
View this post on Instagram
While currently operating from Monday to Friday, the stall has intentions to extend their opening hours to include weekends, which can be particularly advantageous in attracting tourists, who are regular visitors to the market at these peak times. However, they underscored a key advantage of their business model – the flexibility it offers. For Sui Studio, their stall venture serves as a valuable testing ground for their business model.
In addition to this, they have established an Instagram page, which presently serves as a platform to exhibit their products and cultivate a clientele for their Covent Garden stall, with future plans to expand their presence to online sales.
Our visit to Covent Garden and Jubilee Market was truly enjoyable and revealing, and as we made our way to the station, we couldn't resist exploring a few more intriguing stalls. However, we eventually decided it was time to venture elsewhere…
Iconic Camden Market: Unique Handmade Treasures are Effective Sales Magnets
After a brief tube journey, we arrived in Camden, immersing ourselves in the vibrant atmosphere. We found our way to the Camden Market, celebrated not only for its diverse culinary delights but also for its exceptional market stalls showcasing handcrafted items found nowhere else.
In contrast to the Covent Garden markets we explored, which were predominantly open-air or partially sheltered, the Camden Market stalls we encountered were mainly enclosed in a building, within a market hall, where a diverse group of vendors presented their items.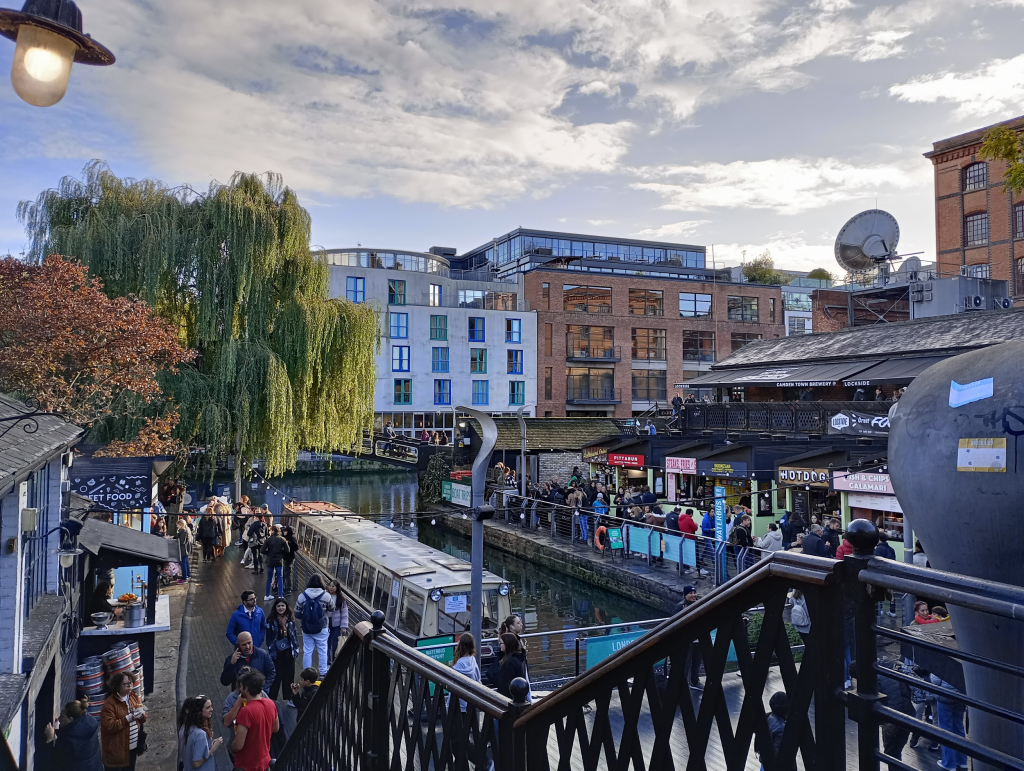 Handcrafted Glass and Wine Accessories stand the test of time as practical take away Gifts
Among the numerous stalls, one that particularly caught our attention was a unique stall featuring intriguing wine-related accessories. One of the standout items was an umbrella fashioned in the shape of a wine bottle, a clever and practical gift for wine enthusiasts residing in London. This highlighted the distinctive selling point of the stall and many others like it – their one-of-a-kind handcrafted offerings that can only be found in person. This makes them a favoured destination for visitors, both tourists and London locals seeking accessories that can't be easily acquired online or in high street shops.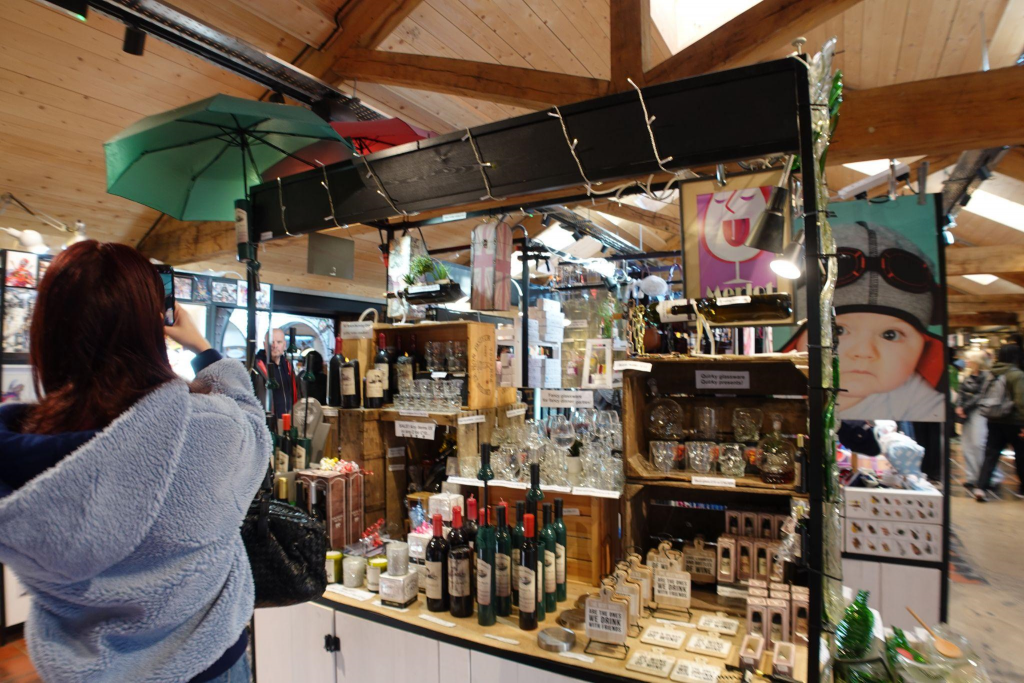 We discovered that this stall, like many others, had been in operation for an impressive 18 years, underscoring the remarkable demand for distinctive products and gadgets. Notably, this is a stall that exclusively operates in person, primarily due to the delicate nature of its products, which can present challenges when managing an online shop with the need to ship fragile items. For many such stall owners, the one-on-one approach proves to be more practical and rewarding.
Our conversation also veered towards the rental prices within this market, and the stall owner shared that it costs approximately £400 per week to rent a space here. This reveals a relatively high cost that has increased over time. However, he emphasised that the high rental prices are justifiable, particularly during weekends when these stalls experience substantial turnover. The Christmas period, in particular, witnesses a surge in people wanting to rent stalls, although he pointed out that securing a rental space in Camden Market can be quite challenging, with a lengthy waiting list.
As we continued to explore the market, we couldn't help but notice the fantastic food stalls that offered a delightful way to conclude your day after an extensive shopping spree among the market stalls. The vintage market was another captivating find, where you could discover various stores offering antique clothing pieces and classic denim styles, making it an ideal destination for those looking to shop sustainably in person within London.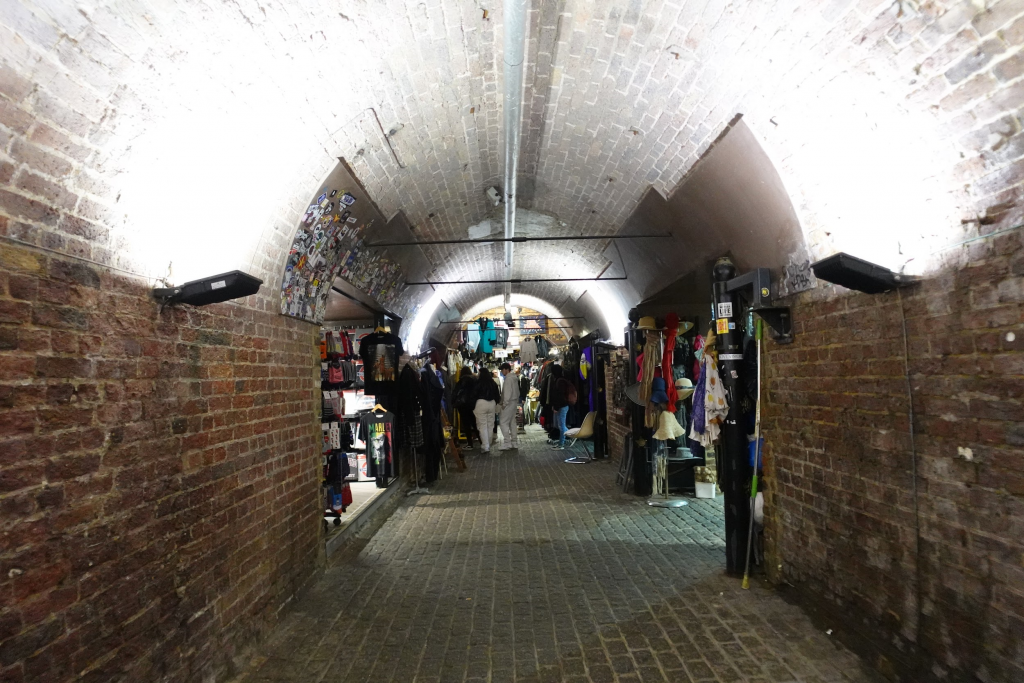 Near the vintage market, we stumbled upon an intriguing shop that, while not a small stall, was a fascinating addition to Camden Market's vibrant culture – the Koko Art store. This store proudly displayed an assortment of sneakers adorned with captivating hand-painted artistic designs.
The salesperson shared that each hand-painted piece, whether on clothing or shoes, typically takes about 1.5 hours to create. For both locals and tourists exploring London or Camden Markets and seeking a unique souvenir, a visit to Koko Art is bound to be an engaging experience. You can choose to bring your own item for customization or have them procure one for you, making it a destination well worth a visit!
Family-run handmade Soap and Candles Stall sells Classics time and time again
As the day neared its end, we decided to head back to the main hall of Camden Market, hoping to uncover any last nuggets of history or interesting stalls related to this captivating area. Here, we stumbled upon a different type of stall that we hadn't encountered throughout our day's exploration. In contrast to the jewellery pieces, handcrafted accessories, and DIY 3D puzzles, this stall specialised in handmade soaps and candles.
The stall owner shared that they've been selling their handmade products, which are made and sold by him and his wife, for 20 years, and their offerings have remained relatively consistent over the years. They mentioned that the business side of things is overseen by Camden Market management, who is in charge of approving market stall applications and supporting stall owners. With many market stalls having a presence here for years, it becomes obvious why there is a long waiting list to start selling here. Once stall owners secure a spot, they tend to stay for an extended period not willing to give it up easily. This speaks volumes about the profitable business opportunities London markets offer especially for small businesses.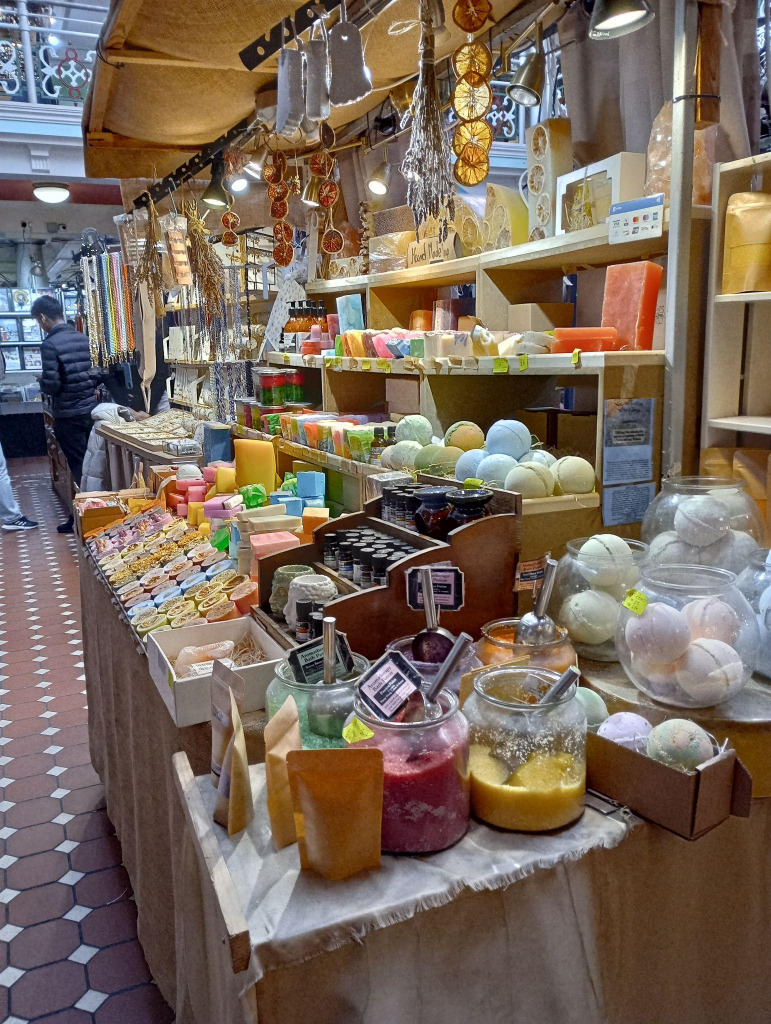 The stall owner also acknowledged that, like many other things in the world, this stall experienced a decline in sales due to the pandemic. However, they expressed that weekends still make it all worthwhile, highlighting that even though there are trends, a high-quality product with a solid foundation in its environment will continue to sell over time, even if it experiences a slight dip in sales.
Our Key Takeaways: London Markets support small Businesses with unique Offerings that attract huge London Crowds from all over the World
Our day spent delving into these captivating markets was an incredibly enlightening experience highlighting the significance of London as an attractive business hub. We gained valuable insights not only into the intricacies of renting and stall revenue but also into the optimal times to begin selling and the prevailing trends within London's market selling industry.
What stood out most was the remarkable longevity of the majority of these stalls and the commitment of their owners. Nearly every stall we interviewed proudly shared their enduring relevance, spanning over decades, with some establishments having thrived for up to 40 years. A true testament to London's unwavering dedication to prosperity.
It's truly remarkable to witness businesses not only surviving but thriving over several decades in the heart of London, regardless of evolving industry trends and disruptions like the pandemic. These stalls possess a unique essence, and it's evident that markets and marketplaces are deeply ingrained in London's tapestry and history, with a promising outlook for many more decades to come.
To access our in-depth coverage of the day and to see the actual markets and our highlights, be sure to view our video showcasing the London Markets covered in this article:
For further exploration of the diverse facets of London living and the intriguing businesses that define the city, stay connected with our magazine and upcoming content.
Author Profile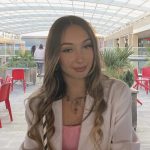 Passionate Blogger and Digital Strategist | 2023 Media, Journalism and Publishing Graduate from Oxford Brookes University | Georgian-British | Establisher and Creative Director of ClickSocial Marketing | Contributor to various Daily, Political, and Breaking News articles