It has been a long year for everyone, but especially business owners.
Our livelihoods have been pushed and pushed, some past the point of collapse. The light is starting to appear at the end of the tunnel, with vaccines being rolled out and most importantly pubs reopening.
So, in the spirit of making this lockdown well and truly the last one, here are 3 survival steps for businesses coming out of lockdown brought to you by DMG cleaning services.
1. Wear correct PPE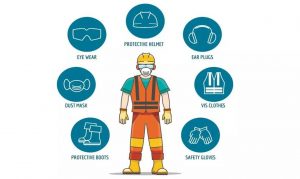 Cleaning and staying safe go hand in hand and you have to do it right, especially as a business with responsibility for their customers! Wearing the correct PPE ensures that you are as safe as possible from Covid-19 and you do not spread the virus. It also ensures that your customers feel safe and secure which in turn helps your business!
Wearing PPE is a legal requirement for all industries from industrial, commercial workers all the way to retail. PPE is for your own protection and that of your co-workers, it's important to look after yourself but it is also really important to do your bit to protect those around you.
The minimum PPE requirement for commercial cleaning is
Disposable Latex Gloves
Mask (It's proven that certain masks can be up to 95% effective in protecting against Covid infections)
An additional apron and goggles should be worn if you are in a high traffic area or just want peace of mind and you can get these from your employer or from a PPE Shop. The effectiveness of PPE has been proven time and time again and it is especially recommended for vulnerable people.
 2. Plan Everything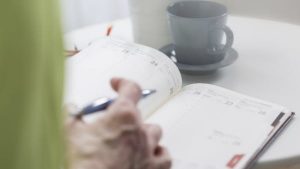 Planning and preparation make perfect, and cleaning is no different. If you leave your cleaning to chance it will not get done. Most businesses have a regular cleaning schedule but that might need to be re-evaluated to account for protection against the virus. The plan should not just include the timing of cleaning, it should also include in detail what is expected of your staff or colleagues. There shouldn't be any part of your plan left to guesswork.
A plan that has clearly written instructions that are thorough and reinforce the importance of simply cleaning regularly should be a requirement. There is no magic formula when it comes to making sure your workspace is Covid free. Regular and consistent cleaning with other safety measures in most cases will be enough to protect everyone to your best ability. 
3. Ventilate regularly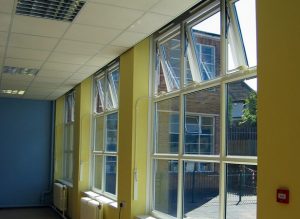 Ventilation and good airflow have always been required of workplaces and by law, there must be an adequate supply of fresh air. The pandemic only reinforces this rule. Keeping a steady airflow through the building with air conditioning or with natural airflow is proven to reduce the virus particles in the air. Simply having a few windows and doors open can reduce the risk of infection by 70% – such an easy fix for such big results (If it is a cold day and you can't have windows or doors open for extended periods of time, it has been shown that 10–15-minute intervals are just as effective!). It really is that simple!
The hard part is over with lockdowns and tight restrictions. It was out of our hands for so long as business owners with shutdowns but now it is back in our hands and it is time to make sure that it stays that way.
Cleaning might seem like a small part of running your business successfully, but if every business takes the basic steps we have laid out then transmission rates will drop and we won't have to lockdown ever again hopefully.
Stay Safe!
Author Profile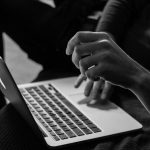 Always on the chase after hot and trending London and UK business news that disrupt, inform and inspire.