Marketing is everything when it comes to selling luxury real estate listings within an agency. Most of it will be geared towards the use of technology in a way the makes things efficient for your customers. This means making them feel involved in the process without wasting or bogging their time down.
Statistics show that most of the time a real estate agent or broker meets affluent buyers and sellers through referrals. This is great because it adds to your credibility but taking advantage of the first impression and what you can offer is important.
And it all comes down to good marketing. Marketing yourself and marketing your agency. Chance Realty LLC capitalizes on this very tool every day and here are some tips they had for marketing million-dollar listings.
Self-Marketing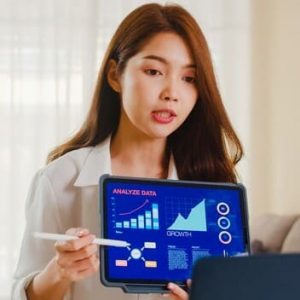 The first notable marketing tool is being able to market yourself appropriately. The old-fashioned way of doing this would be to be where the affluent people are. This means going to charity events and such. However, with the pandemic, an agent must re-think the way they get involved in this community with little face-to-face action going on.
Before we get into product marketing, we should first break down your self-marketing aspect through technology.
Website
The first thing a luxury home real estate agent should work on is their website. There needs to be an easy place for clients to go to, to see your portfolio and learn more about you without having to bother you. This is not because you don't want to be bothered. This is because clients want to know more about you before enquiring.
Your website should include:
Your Instagram
Your Top Sells
Current listing
A Bio
An Appointment Booking Calendar
These items will paint the full picture for your clients to understand you more. It should be visually pleasing without being too hectic and overwhelming clients. It also allows clients to see your availability and book their own appointments. This avoids phone tag and wasting anyone's time.
Social Media Pages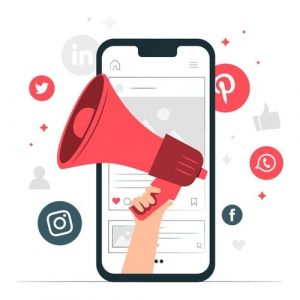 Social media has been a major part of marketing as most of the younger generations use social media to discover businesses and find inspiration. While luxury real estate may be reserved for clientele that is a little older, you will find them online as well.
Your social media pages need to cater to these crowds. For instance, your Instagram needs to be well organized and market listings and products that you would find in the home of a million-dollar listing.
Look to these social media accounts for inspiration:
@mckenzie_ryan – McKenzie Ryan — Compass
@notenoughangers – Robert Khederian – Stribling & Associates
@cindyambuehl – Cindy Ambuehl – The Agency
Something that is notable from these types of accounts is that they may have secondary accounts. One for their listings and one for their personal life. This sometimes can work as they play off each other. The personal one works as a bio sort to speak and the other works as a portfolio.
The Product
Using a combination of social media tactics as well as in-person marketing can be a double whammy that really brings on new leads and secures old leads. Being able to have virtual showings and easy access to online listing for clients in the pandemic age is huge. This will entice them in.
You can then make contact and start to use a more intimate client agenda.
Virtual Showings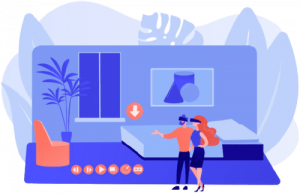 In today's world with the pandemic, showings all the time can be a little difficult. There are two ways to tackle virtual showings and can be a major asset to you if done correctly. A virtual showing needs to have great camerawork no matter which angle you pursue and should really make the user feel like they are walking through the house.
3D Tours

These have become more and more popular even pre-pandemic. This allows the potential client to see the house in 3D and click arrows that you bring them through the house as if they were walking it themselves.

Instagram Live

This is different because it is a live feed that will allow interested buyers to join in and see you walk through the house as if you were giving a showing. This can be great because it also allows the users on the feed to ask questions in real-time. As long as the realtor is prepared this adds an intimate experience.
Something to consider here is that it can provide competition for a house. If you have enough interest other users can see how many people are on the video and writing in. This however can backfire if not many people engage. It's important to make a prior announcement so people know when to tune in.
Instagram Promotions
Instagram promotions are an amazing way to communicate with a target audience. Use your portfolio on Instagram to show off new listings with good content such as pictures and videos that really highlight the property. For luxury homes, it's a no-brainer to have the home staged so if they have a tennis court out back make sure to have rackets and tennis balls lying around for some artsy angles.
From this, you can expect direct messages to start flowing which will allow you to connect directly with the client.
In-Person Marketing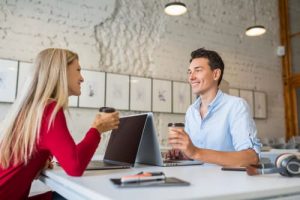 When it comes to the product, we almost always think about marketing it online. Noted that now more than ever marketing online is important. But that doesn't mean for the future or in Covid-safe ways that you can't do in-person marketing. At the end of the day, the client who is going to buy the house is going to want to see the house in person.
Here are several face-to-face tips that really make a difference.
If the listing is really large, consider throwing a small charity event at the home. Preferably outside if space allows for it. Anything like a silent auction or such can go a long way.
Know that your clients are social beings. If you are trying to push the product too much they may feel like a commodity. That is why throwing an event such as the charity listed above can show the house without shoving it in their faces. It also gives you an opportunity to build relationships and show that you care about their personal well-being.
This goes on to knowing your audience. Knowing the desires and needs of young affluent customers are going to be quite different than those retiring. Of course, this is case by case but understanding these needs will determine your event type and what kinds of listings you are bringing your clients.
Final Thoughts
Luxury real estates are a serious investment for clients and that's why it should be just as big of a deal for you to market them in the right way. The tools listed above through digital marketing and in-person marketing for both yourself and the product are ultimately a guide to selling million-dollar homes.
These are the same tactics that successful real estate agencies like Chance Realty LLC and others use in order to secure big leads and make those big sales. Everything should be done in the name of catering to the client and making the process efficient and easy to navigate. With this in mind, you are sure to sell your million-dollar listing.
Author Profile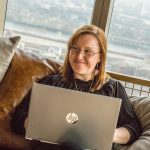 Blogger and Educator by Passion | Senior Online Media & PR Strategist at ClickDo Ltd. | Contributor to many Education, Business & Lifestyle Blogs in the United Kingdom & Germany | Summer Course Student at the London School of Journalism and Course Instructor at the SeekaHost University.