An estimated few thousand people gathered at London's Parliament Square in Westminster on the 18th of December 21 to protest vaccine mandates, vaccine passports and severe Covid 19 restrictions imposed by the UK government.
As protestors questioned the lack of mainstream media attention, many took it on themselves to share videos of the protest via social media. A popular Twitter user from Essex, Adam Brooks, highlighted the strength of the crowds gathered in London referring to them as the 'majority'.
The 101 rebel MPs showed you that our position isn't an extreme one,

I am simply here for a free society, against coercion, against mandatory vaccinations and in support for my struggling industry.#EnoughIsEnough #londonprotest

We are the majority. pic.twitter.com/OHZns2T7Zz

— Adam Brooks (@EssexPR) December 18, 2021
Via Twitter and other social media channels many protesters and observers made their voices heard, noticing that hardly any media coverage could be found, especially in one of world's oldest democracies – Great Britain!
A protestor tweeted about the stark contrast between the actual protest turnout and the confusing narrative reported by a British media house.
Even GB news is lying to you. "Just a handful of protesters" she says, walking nowhere near the actual protest, where up to 200,000 people walked #together

Question everything. Because your revolution will not be televised.#NoVaccinePassportAnywhere #COVID19 #GBNews pic.twitter.com/oH9cKyD3B1

— Bernie's Tweets (@BernieSpofforth) December 19, 2021
British Activist and Radio Presenter, Maajid Nawaz interviewed protestors live on social media to share the voice of protestors.
I will not be broadcasting on @LBC tomorrow. Instead, I will be broadcasting live via my social media from the London PROTEST against FASCIST vaccine MANDATES

I will interview protesters from Parliament Square

because the revolution will not be televised

See you there #RESIST https://t.co/EScSnpuTQj

— Maajid أبو عمّار (@MaajidNawaz) December 17, 2021
The Scope of European Vaccine Mandate & Vaccine Passport Protests
The demonstrations were organized by 'Take a Stand London', 'Save Our Rights', 'The Great Reopening' and other groups on Saturday 18th Dec 2021. These came as a response to PM Boris Johnson calling for a discussion about compulsory vaccine mandates, just 6 months after 'Freedom Day' from Coronavirus!
The protest is also supported by a movement called the 'Together Declaration' with 1,700,000 signatures including those of MPs, religious heads, and business leaders. The movement campaigns against vaccine mandates, vaccine passports and mass testing.
Similar protests echo in France, Germany, Austria, Belgium, and Netherlands as governments reimpose sweeping restrictions on free movement in response to the recent surge in Covid cases due to the Omicron variant.
Paris continues its six months straight of protesting against vaxx mandates. pic.twitter.com/jrDDNbAFsA

— Aaron Ginn (@aginnt) December 21, 2021
Journalist and Political Commentator, Peter Sweden tweeted the list of countries where 'freedom protests' are happening that are barely being televised.
Freedom protests this week

– France
– Norway
– Sweden
– Denmark
– Germany
– Austria
– Italy
– Croatia
– Spain
– Australia
– Canada
– Switzerland

Hundreds of thousands protesting for freedom all over the world.

And barely anything about it on the news.

— PeterSweden (@PeterSweden7) November 28, 2021
Hans Kluge, WHO Europe Director, has said mandatory vaccines should be the last resort and public confidence and trust in authorities should be considered.
'Mandates around vaccination are an absolute last resort"

WHO Europe director Hans Kluge has said public confidence and trust in authorities must be considered before any talk of mandatory vaccines. pic.twitter.com/j37SmvbMO6

— GB News (@GBNEWS) December 7, 2021
Overseas Reactions & Vaccine Mandate Protests
Not only in Europe, but all over the world protests and demonstrations are being organised as people rally against governmental Covid restrictions and law changes. And some media and news platforms debate the protests.
In a stride for liberty, an injunction was imposed on the Biden Administration in the US from imposing vaccine mandates on employees of providers and suppliers of Medicare and Medicaid.
Another huge WIN for liberty!

Late last night a federal judge issued an injunction
stopping the Biden Admin from imposing vaccine mandates on employees of providers & suppliers of Medicaid & Medicare.

This mandate is downright unconstitutional & the courts agree. #Vaccine pic.twitter.com/D9gUDGMoLv

— Attorney General Ken Paxton (@KenPaxtonTX) December 16, 2021
More vaccine mandate protests happened over the last few months in various countries:
We will continue to cover such events and protests to keep Londoners and the world informed about the latest developments, especially as human rights of protest and free speech are under threat by proposed governmental law changes.
More UK Protests to report
On Saturday the 22nd of January 2022 NHS workers took to the streets of London to protest against the NHS Covid 19 vaccine mandate, which comes into effect on the 1st of April according to the UK government. The London Business News Blog was there live:
It was organised by NHS100K and the turnout was estimated at several thousands of participants in London alone, while protests also happened in other UK cities.
Will these rallies ever make mainstream media? @BBCNews @itvnews @SkyNews @Channel4News @Channel5N

Fantastic turn out in London and many cities all over the UK today. @NHS100K joined the Worldwide Freedom Rally with @Togetherdec 💜 https://t.co/i7jmZ3sjHv

— @NHS100K 💜 (@NHS100K) January 22, 2022
Feel free to share any information on protests of this kind via our contact form.
News coverage curated by Nidaa Koreishi & Manuela Willbold.
Author Profile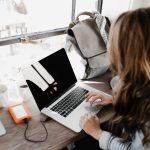 Blogger by Passion | Contributor to many Business Blogs in the United Kingdom | Fascinated to Write Blogs in Business & Startup Niches