Commemorating World Human Rights Day 2021
At one point or another, we all might've heard of the popular saying:
"I know my rights"
… But how many of us are actually clued up on the various tiers encompassing:
Our basic human rights?
The impact these rights have on securing our prolonged livelihoods?
The pillars of support serving to keep our human rights intact?
As we reflect on International Human Rights Day celebrated earlier this month, it's pivotal to echo the pro-public-spirited sentiments enveloped by this widely memorialized annual occasion by laying a foundation of understanding about Britain's basic human rights statute and the resources at its public's disposal for reporting cases of human rights violations.
World Human Rights Day 2021 – Where we are Today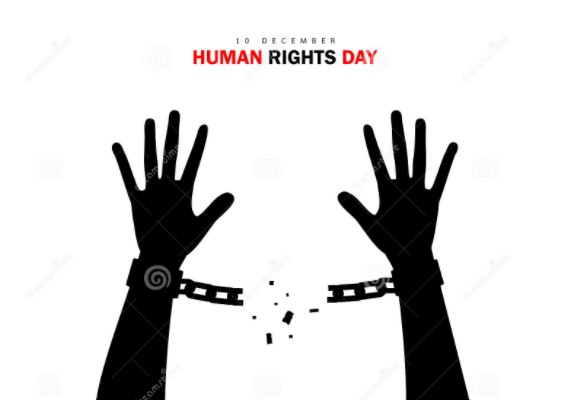 On December 10th, Michelle Bachelet – United Nations High Commissioner for Human Rights – marked the commemoration of International Human Rights Day 2021 by sharing a prolific and profound message to the global community about the overarching principles underpinned by the annual celebration of our human rights:
Unpacking Human Rights in the UK with the Human Rights Act 1998
Human rights in the UK are protected by the Human Rights Act 1998 – a state-regulated decree deeply rooted in the fundamental rights and freedoms that everyone in the UK is entitled to.
Set out in the European Convention on Human Rights, which protects the human rights of people in countries like the UK and others that belong to the Council of Europe, the Human Rights Act is underpinned by what's often referred to as 'Convention Rights'.
These Convention Rights include:
The right to life.
The right to exercise respect for private and family life.
The right to freedom of religion and belief.
Furthermore, the Human Rights Act enables Brits as well as foreigners and asylum seekers residing within Britain's borders to take action in the UK courts if their human rights have been breached.
Bound by the infrastructural framework built by the bill, public authorities are obligated to abide by the Human Rights Act by respecting and protecting your human rights. The Human Rights Act mandates public authorities to act in a way that's compliant and compatible with your human rights.
Although public authorities are described as institutions that provide public functions, both public and private sector organizations fall under its umbrella, which consists of:
Government departments.
Courts and tribunals.
Local authorities.
Police, prison, and immigration officers.
Schools and educational branches of parliament.
Public prosecutors.
NHS trusts and hospitals.
Private hospitals providing care on behalf of the NHS.
Other organizations which have been set up by the law like the Information Commissioner's Office and the General Medical Council.
Privatized utilities like water companies, British Gas and Network Rail.
Some companies that have been subcontracted to carry out a public function like a security company running a private prison.
Some housing associations when carrying out some of their functions as a social landlord.
Private care homes providing care on behalf of the local authority.
The aforementioned public authorities are required by legislation to refrain from interfering with your human rights and must consistently endeavour to take positive measures in protecting your rights when your life is in danger, or you're threatened by other people.
For example, the police have a positive duty to protect you if they know your life is in danger from someone. If they don't act to protect you, they may be in breach of your right to life.
Impacting Factors Affecting the Protection of Human Rights
Despite the all-encompassing significance of the Human Rights Act 1998 enabling Britain's public to safeguard social justice, recent efforts by Justice Secretary Dominic Raab to alter certain articles in the Human Rights Act could potentially see the abuse of state power go unpunishable.
Speaking at the Conservative Party Conference in Manchester, the deputy prime minister vowed to "restore common sense" to the judicial system, telling the audience:
"In one case, a drug dealer convicted of beating his ex-partner, a man who hadn't paid maintenance for his daughter, then successfully claimed the right to family life to avoid deportation. It is absolutely perverse that someone guilty of domestic abuse could claim the right to family life to trump the public's interest in deporting him from this country. We've got to bring this nonsense to an end."
Seeking to introduce a new British bill of rights would subsequently thwart the principles of the Human Rights Act by:
Weakening vital human rights protections.
Making justices conditional on good behaviour.
Guarding the state against accountability.
Essentially stripping the public of their human rights by obstructing judicial cases and limiting the various protections currently in place, one might question 'who will stop human rights abuses if the government puts itself above the law?'
In a recent statement for Human Rights Day 2021, UN Secretary-General António Guterres also highlighted the challenges pitted against the securing of human rights, saying:
"The COVID-19 pandemic, the climate crisis, and the expansion of digital technology into all of our lives have created new threats to human rights."
In his statement, the UN Secretary-General also notes that recovery from the pandemic must be an opportunity to expand human rights and freedoms, and to rebuild trust:
Trust in the justice and impartiality of laws and institutions.
Confidence that a life of dignity is within reach.
Faith that people can get a fair hearing and resolve their grievances peacefully.
"Today and every day, we will continue to work for justice, equality, dignity, and human rights for all. Happy Human Rights Day."
Giving Power to the People: What to do if a public authority has breached your human rights?
Operating under the principles of the Human Rights Act doctrine in place, if a public authority has encroached on your human rights, you're entitled to take action by either submitting your complaint to the public authority in question or by taking a legal stance in the courts to find resolve and seek retribution for the alleged injustice.
View this post on Instagram
Here are more cases in the UK that have involved the Human Rights Act:
If you are worried that your human rights have been breached, contact a solicitor or the Equality Advisory and Support Service for advice.
A Guiding Compass to Reporting Human Rights Violations
If you feel you've been treated badly or unfairly, identifying what human rights have been breached is the first step to laying the foundation of your argument.
For instance, being refused life-saving medical treatment could be considered a breach of your right to life.
Or, for example, if your family members are not permitted to visit you in hospital, this could be a breach of your right to the respect of your private and family life.
1. Making an Informal Complaint
Often preferred by those looking to avoid the expense of taking legal action, this restorative measure to re-establishing your human rights is underpinned by communicating directly with the involved parties.
When making an informal complaint, it's highly recommended to include the following:
A short description of what transpired.
The names and job titles of the involved parties.
The date and time of the incident.
A description of how the incident affected you.
What you want the organization to do moving forward (i.e. issue an official apology, review a decision already taken, and/or offer compensation).
When you expect a reply.
2. Making a Formal Complaint
Upon failure to resolve a human rights infraction informally, you can make a formal complaint that complies with the complaint's procedures instituted by the public authority in question.
If there's no complaints procedure in place, you can put your formal complaint in writing.
Much like an informal complaint, when issuing a formal complaint, it's best to include the following:
An explanation of what happened – including any relevant dates and times, and the names of anyone involved.
Expressing how the actions of the public authority have affected you – for example, it's made you feel distressed or it's affected your health.
Communicating what you want to happen as a result of the complaint – for example, an apology or a review of the decision that's been taken.
Your name and contact details.
If an adviser is helping you with the complaint and you want them to advocate on your behalf, be sure to include their name and contact details in your written complaint. You would also need to attach a letter of authorization signed by you to formally illustrate that you want the adviser to act for you.
In addition, ensure that you keep a copy of the letter and make note of when you sent it. It's best to send the letter by recorded delivery. Alternatively, you can ask for a free certificate of posting.
If your problem hasn't been resolved or you're unhappy with the public authority's response to your complaint, you can contact other organizations to mediate and support your case as a regulatory advocate such as an ombudsman for example, which is a free service.
Bear in mind that seeking an independent mediator may result in additional expenses and time being taken for your complaint to be resolved.
If you wish to escalate the matter by taking legal action, you need to make sure you're not running out of time as there are strict time limits for going to court. If this is the case it may be best to take your case to court directly or seek legal advice.
3. Taking Legal Action
In addition to taking court action against a public authority that has breached your human rights, you can also rely on your human rights in cases brought against you.
If you decide to take court action, it's highly recommended that you secure credible input from an experienced adviser like a Citizens Advice Bureau for example.
To strengthen a claim, some often allege to have been discriminated against under the Equality Act 2010, which protects you from:
Employers and human resource structures in place.
Businesses and organizations that provide goods or services like banks, shops, and utility companies.
Health and care providers like hospitals and care homes.
Someone you rent or buy a property from like housing associations and estate agents.
Schools, colleges, and other education providers.
Transport services like buses, trains, and taxis.
Public bodies like government departments and local authorities.
Here are some more useful resources where you can gather further information about your human rights and how to go about soliciting trusted advice in issuing your complaint:
Know Your Human Rights When You Need To
Thanks to Human Rights Day and the commemoration of important milestones in etching closer to achieving more fairness and justice, we are reminded that we have valuable documents such as the Human Rights Act providing guidance and supporting every individual to claim fair and just treatment.
However, the most important factor is knowing about your human rights and how to use or enforce them in your daily life and hopefully, this guide provides you with the practical steps and resources you need to do so.
Author Profile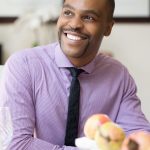 South African wordsmith Zanda Simamane is an enthusiastic, cheerful, conscientious, and talkative individual who is likely to express my emotions, enjoy change and exhibit a lively attitude. In addition to being warm-hearted and outgoing, he is actively interested in others and tolerant of them. Throughout his career, Zanda's exceptional copywriting, editorial, and communication skills have proven valuable in his diverse fields of interest, some of which include Copywriting, PR & Marketing, Entertainment & Fashion Journalism, Social Media, Tech, and Influencer/Talent Management.