When optimizing a website for visibility on different search engines, entrepreneurs and business owners must decide between hiring a freelance SEO consultant or an agency SEO consultant. Making the right choice can hugely impact your website's success.
The right SEO consultant can analyse and improve your website's search engine rankings. They will also be able to provide valuable guidance on how to increase organic traffic to your website.
When choosing between a freelance SEO consultant or an agency SEO consultant, there are a few factors: expertise and experience, cost, and customer service.
A freelance SEO consultant typically has a few years of skill in the industry and a wide range of experience with different SEO practices. They may be a more cost-effective option for small businesses and individuals, as the cost of their services is likely lower than that of an agency consultant. However, with an agency's infrastructure, their work extent and variety may be at a far bigger scope.
An agency SEO consultant will likely have more experience and expertise than a freelance consultant. They have access to various specialized resources, such as content writers, link creators, and web developers, which may help optimize your website more effectively. However, agency consultants usually charge more for their services than freelance consultants.
What are Freelance SEO Consultants?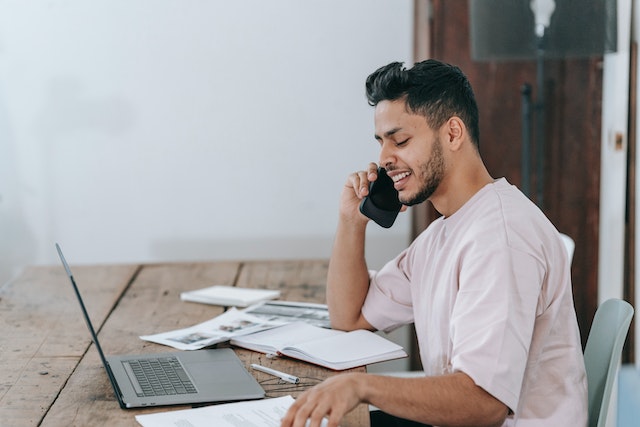 Freelance SEO consultants provide search engine optimization (SEO) services to clients on a contract basis. Unlike an agency SEO Consultant, who may work with a team of experts to provide SEO services, a freelance SEO Consultant works alone and offers clients as needed or on a retainer basis.
What do they do?
A freelance SEO consultant is an individual who specializes in optimizing websites for search engine rankings. They are typically self-employed and work with businesses on a contract basis. Freelance SEO consultants typically analyse websites to identify opportunities for improvement, create strategies to increase visibility, and track results over time.
What are the benefits of hiring a Freelance SEO Consultant?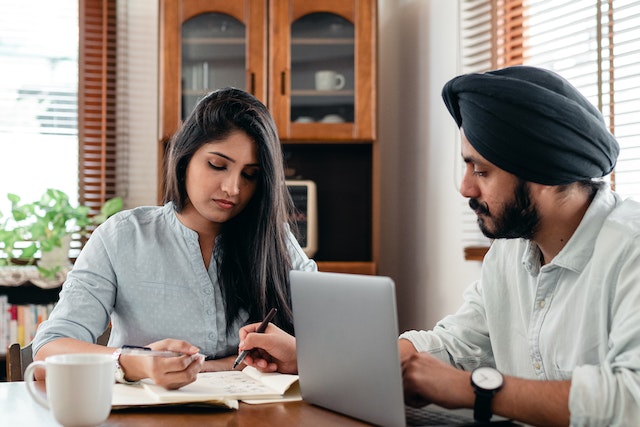 Hiring a freelance SEO consultant can be more cost-effective than taking on a full-time employee, as you only pay for the work done and can quickly terminate the contract if it does not meet expectations.
1. Cost Savings:
A freelance SEO consultant is typically more affordable than a full-time in-house SEO expert. This allows businesses to get the expertise they need without breaking the bank.
2. Flexibility:
Freelancers can work around your availability and needs. This can be especially advantageous for businesses that need to adjust their SEO strategies frequently.
3. Expertise:
A freelance SEO consultant can bring expertise and experience that an in-house expert may not have. This can help businesses create the best SEO strategies for their individual goals and objectives.
What are the drawbacks of hiring a Freelance SEO Consultant?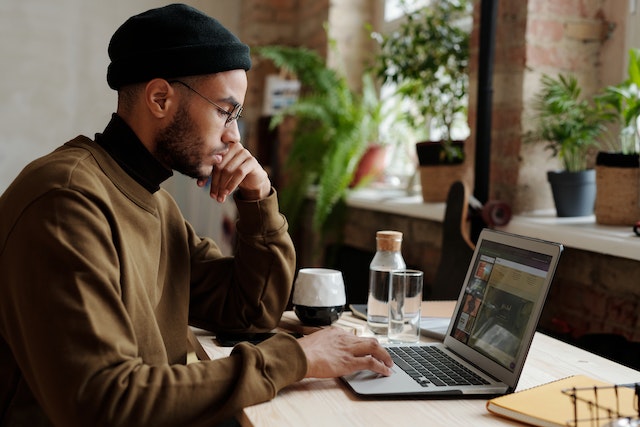 1. Lack of Availability and Communication:
Freelance consultants often juggle multiple clients and projects at a time, sometimes leading to a lack of availability and communication.
2. Inability to Monitor Progress:
Working with a freelance consultant means you don't have a dedicated team member constantly monitoring progress and ensuring that your objectives are met.
3. Quality of Work:
With freelance consultants, you don't always have the assurance that the work is of the highest quality. You must take the freelancer's word for it.
What are Agency SEO Consultants?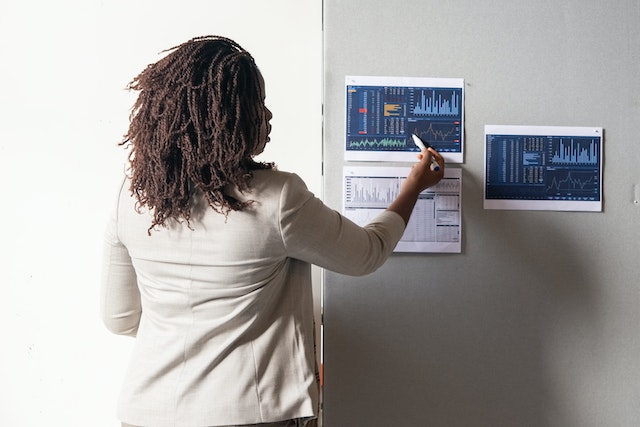 Agency SEO consultants have usually experienced teams of SEO professionals who specialize in improving a website's visibility on search engines. They monitor and analyse a website's performance, conduct competitive SEO analysis, and keyword research, and develop strategies to optimize the website for better search engine rankings.
What do they do?
Most online searches begin with a search engine. If you have a website, it's essential to have an SEO strategy to make sure that your website shows up on page one of search engine results. This is where an agency SEO consultant comes in. They understand the algorithms search engines use to return relevant results and use their expertise to optimize your website for maximum visibility.
An agency SEO consultant can help you craft a comprehensive SEO strategy that considers your website's content, structure, and analytics. They will identify the keywords and phrases relevant to your industry, create content with those keywords, create backlinks through link building and digital PR, and use additional strategies to increase your website's visibility.
An SEO company will also be able to help you analyse your website's performance, monitor your rankings, and update your SEO strategy as search engine algorithms evolve. They can also provide you with SEO audits and reports and feedback to help you better understand how users interact with your website and what variations need to be made to achieve higher rankings.
What are the benefits of hiring an Agency SEO Consultant?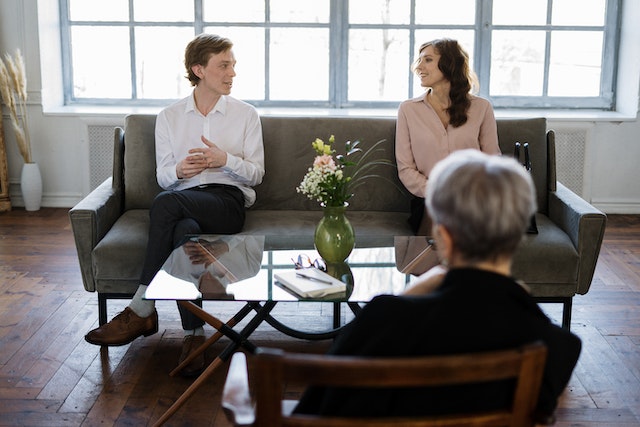 1. Expertise:
SEO agencies have teams of SEO experts who are experienced and well-versed in the various aspects of SEO. They have teams specializing in keyword research, link building, content creation, and other SEO strategies which they usually offer as full SEO packages.
2. Comprehensive Services:
An agency SEO consultant offers a full range of services to help you reach your goals, from keyword research and website design to content strategy and link building to even international SEO services.
3. Team Dynamics:
A freelance consultant typically works alone, while an agency SEO consultant is part of a team that can bring different perspectives and diverse skills to the table.
4. Proven Results:
Agencies are typically more experienced and have a better track record of success due to their experience and the breadth of their services.
5. Cost Savings:
Working with an agency is often more cost-effective, as their scale and expertise provide more excellent value than a freelance consultant.
6. Collaboration:
Agency SEO consultants can also collaborate with other departments and teams to bring a more holistic approach to the campaign.
7. Account Management:
With an agency, you will have access to an account manager responsible for your campaign's overall success. This can be a great benefit if you need more attention or guidance.
8. Flexibility:
Agency SEO consultants are often more flexible and can adapt quickly to industry and business changes.
9. Strategic Focus:
Agency SEO consultants can guide you toward the most effective and profitable strategies while still taking the time to understand your specific goals.
Conclusion: Make the Right Choice for your Business
In conclusion, Agency SEO Consultants have a greater extent of acquaintance and experience in the field of SEO. They have access to an extensive network of professionals and the latest tools, techniques, and technologies to help you optimize and advertise your website and content. Agency SEO Consultants are also able to identify and remedy any potential SEO problems that may be affecting your website. Agency SEO Consultants are also more reliable and consistent than freelance SEO consultants.
If you're looking for a consistent and effective SEO consultant to help you reach your online goals, an Agency SEO Consultant is the better choice especially for larger SEO campaigns. They offer strategic advice and guidance to help you maximize your online visibility while providing the resources and expertise necessary to help you achieve success.
Agency SEO Consultants are generally more consistent and trustworthy than freelance consultants and can deliver according to deadlines even when some consultants are not available. So, hire an agency SEO expert that features high client ratings and that has won awards like ClickDo today to get the best value for your money without many issues along the way.
Author Profile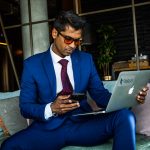 CEO - ClickDo™ & SeekaHost™ | Started as an SEO Consultant and helped over 400 UK business owners grow their business with online marketing and Google advertising. More details about Fernando Raymond are available at www.fernandoraymond.com.