Despite the fact that competition among car services is very high, customer demand does not suffer from this. In each locality, there are several service stations, even in cities and towns with a small population.
Neither the crisis nor the general solvency of the population in the region can affect the relevance of the services of a car repair shop because the number of motorists is only growing and the consumer is always looking for a better service.
For this reason, opening your own service station offers more options for business development in any season and in any economic situation in the UK, especially in big cities like London. Because many wealthier Londoners are lucky enough to have a sports car to drive through their favourite places in London.
They will require a car repair service center that can deliver highly qualified sports car mechanic services such as the likes of Ecareauto, for example. Here customers get professional car scanning and diagnostics for many sports cars, including Lamborghini and Ferrari repairs.
What you need for a Car Repair Shop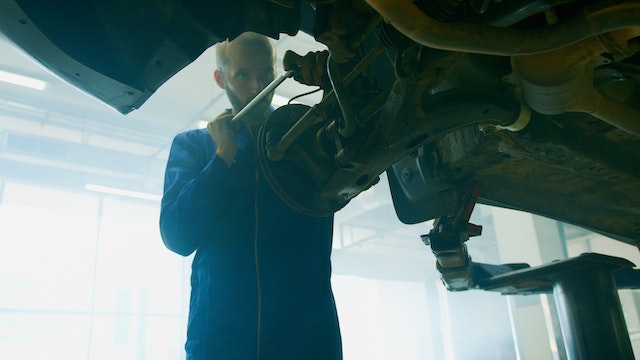 The purchase of the necessary equipment and the choice of location is, of course, one of the most important tasks before opening a car repair shop, but far from being paramount.
The future business owner will have to think over the phased development of his service even before the moment when he begins to take concrete actions to improve it. This implies that it is necessary to designate not only the minimum list of everything necessary for customer service but also to build a strategy to attract a constant and additional flow of new consumers.
The list of what you need to consider to open a car repair service from scratch includes:
Analyze the target audience and compile a price list;
Set up a sole proprietorship or LLC;
Pass inspections of the sanitary and epidemiological station and fire safety;
Tax registration;
Choose premises, arrange a lease, or buy a commercial property;
Find initial business funding and additional funds to expand the business;
Establish repair and client areas;
Ensure adequate functioning of utilities, timely disposal of garbage, etc;
Search for qualified experienced craftsmen, on whom the success of the business will be based;
Design of a recognizable brand for customers;
Purchase required equipment and search for the most advantageous offers;
Advertising, marketing, and PR.
Business Potential of a Car Repair Shop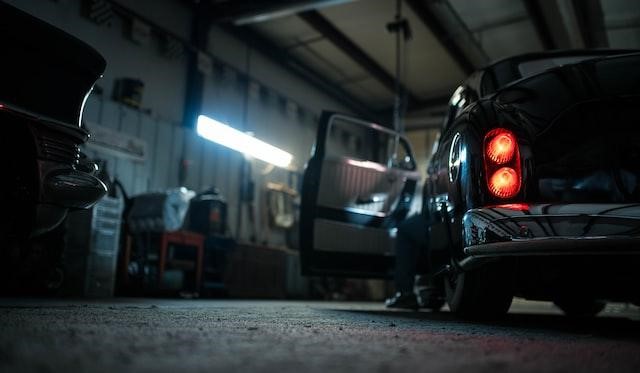 Although car repair is considered a seasonal business, in reality, this is not always the case.
In spring and autumn, tire fitting and wheel balancing are especially in demand, and repairs of any complexity are required year-round. With the advent of heat, bodywork, and tuning become more relevant, because painting defects and dents after an accident are not so noticeable when there is snow and slush outside.
So, you can identify the statistics of the most popular services for a specific period. By specializing in several types of car repair and maintenance services such as mandatory MOT checks, you can guarantee a year-round flow of customers.
Depending on which service station specialization has been chosen, it is possible to plan further effective expansion that brings more profit.
There are several different concepts, according to which diversified car repair services can be offered:
Tire fitting;
Car body repair work;
Electrical repairs;
Diagnostics and maintenance;
Tuning and artistic painting;
Car cleaning and washing.
To open your car repair service from scratch, it is enough to choose only 1-3 positions from this list and subsequently, as the business develops, offer more possible jobs. Research which of these are in high demand in your locality.
Benefits of a Car Repair Shop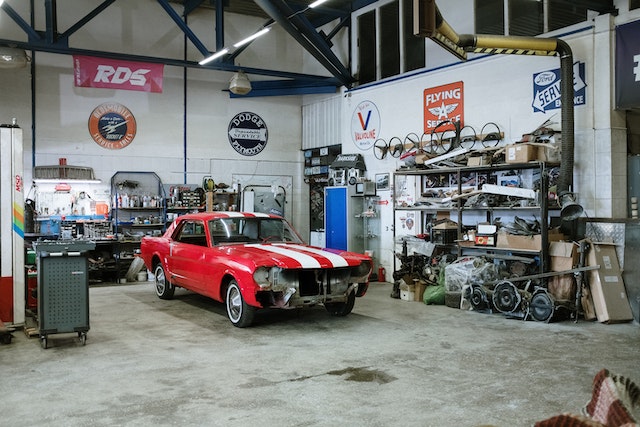 According to general statistics, an average car repair service opened from scratch pays for itself within 12-15 months from the moment of opening. After this time, it can be expected to operate normally without additional costs for the purchase of equipment and other improvements. It can potentially bring in up to 15-20% of the total monthly turnover.
A new car repair service business, which is gradually turning into a network of car repair shops, can bring the owner a profit equal to 15-20% of revenue multiplied by the number of open branches.
Where to begin with a Car Repair Shop?
Organization of car repair services from scratch involves solving many issues. Of paramount importance are:
Finding funding;
Launch planning;
Advertising
Best Premises for Car Repair Shops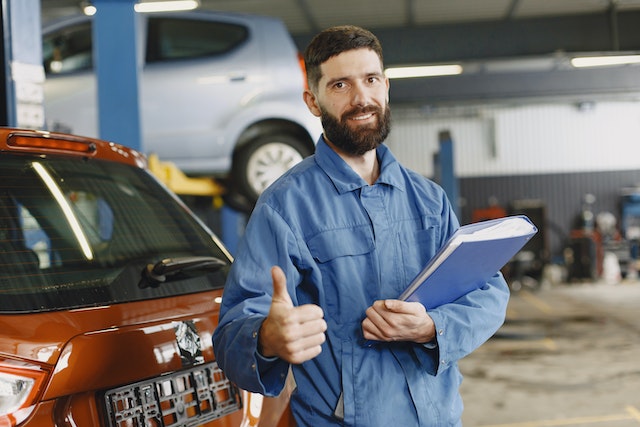 The biggest problem for those who want to open a car repair shop from scratch is the question of buying or renting a space.
Renting a suitable space will not be cheap. If the monthly payment does not seem so expensive, then it is worth comparing it with the cost of buying the same non-residential property.
Acquiring ownership is always more profitable because the launch of a car service is planned for at least 10-15 years in advance.
Summary
A car repair service can be a profitable business because there will always be a demand for car repair and maintenance services. However, this business requires substantial financial investments, but in the long run, it will all pay off, if the business is managed and marketed well.
Author Profile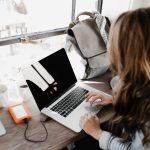 Blogger by Passion | Contributor to many Business Blogs in the United Kingdom | Fascinated to Write Blogs in Business & Startup Niches