Ever since OpenAI unleashed its ChatGPT bot on the world late last year, the business world has been trying to figure out ways the revolutionary tech's seemingly limitless potential might be exploited.
The new iteration of OpenAI's technology should give marketing professionals, in particular, pause for thought about how they might use the technology to conduct their campaigns.
As a 2018 McKinsey analysis pointed out, the marketing sector is where AI has the potential to add the most value to a business when done properly.
AI in marketing is especially useful when it comes to:
Content personalisation.
Predictive analytics for insights into customer behaviour and buying habits.
Targeting decision-making.
OpenAI pushed the envelope again at the start of this year when it allowed a select group of developers to create plugins that can interact with its ChatGPT interface.
Early adopters included the likes of Kayak, Klarna and Expedia.
Other, more established marketing tools that exploit the GPT-3 and now GPT-4 large language models that underpin ChatGPT have been on the market for a little longer. They continue to evolve along with AI.
In this post, we'll go over some of the hottest AI tools and plugins along with their key features that will allow you to take your customer engagement to the next level on your websites and media channels.
Disclaimer: the information provided in this post was correct at the time of publishing but may be subject to change.
1. Zapier

The Zapier ChatGPT plugin allows users to connect and utilise over 5,000 apps, including Google Sheets, Gmail, or Slack, from the ChatGPT interface.
Those lucky enough to have access to the software (now in beta) can pull in thousands of apps from their tech stack and automate tasks from the ChatGPT interface.
For marketing professionals, Zapier can be used to:
Draft and send your sales and marketing emails.
Search your CRM contacts and hit them up with a bespoke marketing message.
The plugin is compatible with all Zapier's current price plans but at the moment is only available to users with a ChatGPT Plus account.
2. Hemingway

This bit of kit is not a plugin, but it nonetheless leverages GPT-3's natural language processing power to help marketers craft word-perfect prose using its Long Form Editor.
It offers two options:
'Caroll' is the faster, if slightly weaker, of the two wordsmiths.
'Hemingway' takes a little longer to produce its output, but you'll find it's more grammar savvy and generally produces better crafted and more polished content.
Both do a very decent job of coming up with material for marketing blogs and can produce original content of up to 200 words, including intros, headings, and the body of your marketing message.
You can get started with Hemingway for as little as $1 per one thousand words.
3. Writesonic

The people behind this suite of software were quick off the mark. Within a few days of OpenAI's launching GPT-3 in 2020, the brains at Writesonic developed an AI-powered landing page generator. The product quickly went viral, and they haven't looked back.
Today, the company offers a powerful suite of AI-powered marketing tools, including:
AI Writer, the centrepiece of the company's offering. It can produce 1500+ word blog posts tailored to your customers in under five minutes.
Sonic Editor (a souped-up version of Google Docs) helps you draft your sales and marketing materials and if you ask it to, it will pump out client-focused sales emails, essays, reports, and even ebooks without your input in a jiffy.
What's more, Writesonic comes kitted out with three AI-based content editing tools that allow you to tweak your AI-generated (and human-generated) content to your heart's content:
The Expander tool can take the bare bones of an idea or message and flesh it into a full-scale marketing message in a matter of seconds.
Conversely, if you think you've overcooked your content and it's a bit wordy, you can have the Shortner strip it back to its essence and present you with a slimmed-down version of your inputted text.
If you're lost for words, Paraphrase will do the heavy lifting by polishing some basic information that you want to convey into the form you wish.
There is a free trial of the software. Paid plans are priced on a sliding scale and depend on the number of words you plan to produce each month.
4. Wordtune

Wordtune is a more low-key AI tool than the others we cover here, but still very useful.
If you're looking for a tool that will come up with new ideas and copywriting angles, you could do worse than this AI-powered Chrome extension.
It comes in both a free and a paid-for version. The software uses algorithms and machine learning to review your text and provides suggestions on how you might improve your content.
The basic version of Wordtune is free to download. The premium version costs $9.99 per month.
5. Poll The People
Before computers, polling tended to be a time-consuming and labour-intensive business, often involving buttonholing people in the street with clipboards and pens to find out what they thought about a product or service.
Today, AI allows companies of all sizes to tap into the thoughts and feelings of rafts of consumers by conducting online polls that give a real insight into user behaviour and attitudes of the people you want to reach with your marketing material.
Its AI-based polling tools allow you to perform:
Digital Ad Testing: Test the effectiveness of Google, Facebook, and other digital ads.
Concept Testing: Discover how people understand and interact with your concepts and prototypes.
Brand Name Testing: Test brand names, brand identity, brand awareness, and overall brand design.
Logo Testing: Compare logo designs or get feedback from consumers.
Content Testing
Poll the People maintains a database of over 500,000 human panellists, each of whom can be rapidly polled and sifted using a ChatGPT-powered plug-in that enables you to gain important insights into your target demographic's behaviour and attitudes.
Here's how it works:
Simply use one of the company's many polling templates and enter the questions you want the answers to and the demographic you want to hit.
The software will then collate the responses in a matter of minutes and will be ready for you to query using a ChatGPT-powered text tool.
Have the AI provide you with an executive summary of the data or ask it to output the polling results in the form of a chart or diagram.
The company offers a 7-day free trial and several different payment plans, which includes a pay-as-you-go option with no monthly commitment.
6. 6Sense

This aptly named bit of AI kit allows marketers to illuminate their 'dark funnel' and intuit their users' behaviour by digging into their data. The AI that powers the software is a bit of a mind reader and sifts through user intent data to give you insights into the buying intentions of the users browsing your site.
The software has a three-pronged approach:
It delves into hidden buying signals like site visits, content consumption, peer review sites, and more.
It accurately matches buying signals to accounts across devices, channels, and locations.
It cleanses and enriches the data that powers your revenue team to get a complete picture of your customer base.
The AI is said to pick up on subtle 'tells' that let you pinpoint the customers who are ready to make a purchase. This will allow you to spend your marketing budget most efficiently and bring the biggest ROI to your AI outlay.
You can then understand who in your audience is looking to purchase so you can personalise the marketing experience by providing them with a more tailored, personalised browsing experience.
6Sense provides four different plans, including a free-of-charge service, which gives you access to 50 free credits per month and access to its basic features.
7. Drift

This is billed as a conversational AI tool that can engage with customers in a stunningly sophisticated way that draws on different sources to identify and engage website visitors.
Drift's website visitor identification software brings together data from your marketing automation, CRM, sales, and ABM tools that you have on-site. It then spreads its tentacles out into the data housed at:
Clearbit
6sense
ZoomInfo
Crunchbase
This allows the system to generate a profile of the users browsing your site and engaging with your chatbot to tailor the web experience and drive sales.
Access to Drift doesn't come cheap. Its premium version costs $2000 per month, which is billed annually.
Conclusion
AI tools and ChatGPT plugins are at the bleeding edge of developments in AI and marketing. It remains to be seen how their incorporation into the marketing professional's toolkit can benefit businesses while remaining ethical with perhaps specific AI regulations being required.
In addition, there is currently a waiting list for developers to join OpenAi before they can get their plugins on the platform. Therefore, if you're looking for software that can help with your marketing department today, the safer bet is to employ the services of one of the many offerings that have stand-alone software we have mentioned above. These make use of the OpenAI language models but don't depend on a plugin to function.
In addition, marketers can resort to email marketing automation tools for example to boost sales and outreach, so we recommend putting together the most suitable toolkit for your marketing needs.
Author Profile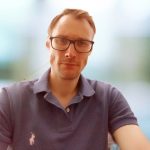 Content creator, freelance journalist and writer based in the North West of England | Contributor to several business blogs and publications | University of Durham & UCLAN graduate