The UK is opening again and colleagues and team members are heading back into work. It may be weird seeing these people for the first time in a while. That motivation and cohesion that was built up before the pandemic may have lost momentum. Fortunately, here are 5 team-building activities that you can partake in to ensure the team gets its mojo back.
5 London-Based Team Building Ideas
1. A 5km 'Fun Run' in one of London's Parks

A 5km run is a distance that is accessible to most people that are willing to do a small amount of training. The run itself will promote a spirit of gentle competition and an opportunity for colleagues to mix outside of work. On the day of the run, employees could invite family members to support and encourage. The company itself could then organize a barbeque after the run as a way of bringing everyone together and to provide an inclusive, enjoyable end to an active and fulfilling day.
2. A chef's table in a restaurant

Several London restaurants now offer diners the chance to enjoy a select tasting menu at a table within the kitchen of the restaurant itself. This provides an informal and novel setting for employees to spend time with one another. Memories of such an occasion and in particular, if a seating plan is managed correctly will ensure that different personnel gets to know one another who may not normally interact on a day to day basis. A relaxed environment in an unusual setting can promote and enhance employee relationships.
3. A timed 'to budget' challenge

This type of team-building concept is more mainstream and formulaic. It can however be approached or structured in several different ways. An example would be where each team is given a budget of say £100 and a list of ten items that they need to obtain within a pre-ordained time frame. The team that procures the items the quickest and at the lowest cost wins. This is a great way of seeing how different personnel think, operate and prioritize. It promotes competition, is enjoyable, and references relevant workplace skills.
4. A Historical Quest

As one of the oldest, most historic, and landmark rich cities in the world London is ideally placed for an exercise of this nature. Each team would be given a sheet of clues at the start of the day and then set out to solve the clues based on landmark identification before proceeding to the next challenge. This type of team-building exercise is inclusive, educating, and enjoyable. Again, it promotes key skill transferrable thinking, helps to strengthen relationships, and is an opportunity to strengthen bonds in an informal setting.
5. An Acting Workshop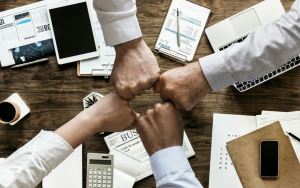 Employee happiness and wellbeing are crucial to the successful future of a business. An acting workshop enables employees to challenge any reservations around public speaking and to learn how to work effectively in an alien environment: for example, they could spend the morning participating in drama workshops followed by teaming up in groups of four to perform their own production, Theatre can be a great representation of life in that there are many parts to fill, and many different skills needed to deliver an effective production. There are actually companies who can help out with building cohesion and a good London business ethic. This type of team-building exercise is ideal – it takes people out of their comfort zone whilst creating a mutual reliance.
Above all else, you may not want to take this on your own.  Companies like Team Tactics have started outdoor events in London again, so it could be worth taking a look at that if you don't want to take it on yourself.
Essentially, it is just important that each employee is enjoying themselves together and pulling in the same direction. Team building will certainly help, and it can be a fun thing to do!
Author Profile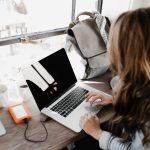 Blogger by Passion | Contributor to many Business Blogs in the United Kingdom | Fascinated to Write Blogs in Business & Startup Niches