The vegan lifestyle went mainstream in early 2018, but for many Londoners, vegan food and the quest of how to go vegan has been a dominant pursuit for years. Londoners desperately look for vegan recipes and vegan restaurants to satisfy their hunger.
The clean wellness narrative around 'plant-eating' is nothing but an eminence front. Vegan food is so much more than just chickpeas and pita. Vegan diets have a vast array of delectable and nutritious dishes prepared with rare and flavourful ingredients.
Today, we bring you 8 places to enjoy vegan food in London. Have you got remote work or are you working from home?
Don't worry,
1. Gauthier Soho
It's the first Michelin-starred vegan establishment that's also an ideal spot to hold a successful business meeting or come with your family due to its top-class vegan fine dining.
These Chefs Think Plant-Based Fine Dining Is the Future https://t.co/RSiOhwTSlr

— Alexis Gauthier (@GauthierSoho) March 15, 2022
Event rooms for hire like the Whole House (for up to 50 persons), Le Grand Salon (for 20-40 persons), Le Petite Salon (for 12-26 persons), games room (for up to 20 persons), and hidden room (for up to 12 persons) provides the perfect private dining experience for parties.
Website: http://www.gauthiersoho.co.uk/
Signature/Trademark Dishes
Autumn Truffle Tortellini
Plum Opaline
Tempeh & Corn
A Jar of Faux Gras
Dine-In/Take-Away At
21 Romilly Street, Soho, London W1D 5AF, UK
Overall Rating:
9.0/10
2. Wild Food Café, Islington
Known as a highly instagrammable café with floor-to-ceiling windows and plant walls, this vegan restaurant is airy, light, and has a very homely feeling.
The joint mainly focuses on sustainability, simplicity, and wellness. The menu is very simplistic and straightforward, such as a pizza from the clay oven. Every vegan dish that you order at Wild Food Café is well-balanced, delicious, and imaginative; we kid you not!
Signature/Trademark Dishes
In-house Vegan Five-Course Dinner
Rainbow Cheesecake
Falafel-waffle with sweet chilli sauce
Sprouted Lentil Hummus with Pita bread
Dine-In/Take-Away At
269 – 270 Upper St, Islington, London N1 2UQ, UK
Overall Rating:
8.2/10
3. CookDaily
A 'no blood, no bones' food joint that serves delectable Laotian and Thai food worth smacking your lips after you've devoured every morsel in your plate.
View this post on Instagram
It's a low-key restaurant under a railway arch in London Fields that serves some of the best vegan food you'll ever eat in London. The restaurant also serves vegan British and Jamaican classics like Full English, saltfish & ackee, 'chicken' pie, and jerk 'chicken'.
Signature/Trademark Dishes
House Pad Thai & Jungle Curry Bowls
The Hard Bowl- dumplings with steamed plantain
Ackee and Scotch Bonnet Sauce
Dine-In/Take-Away At
Arch 358 Westgate St, London E8 3RN, UK
Overall Rating:
7.5/10
4. Tibits
Deemed a classic already, this Swiss vegan restaurant has dishes that bring vegetables to life. 80% of the menu is top-notch vegan or plant-based food which is presented on a "food-boat" or a buffet with extensive cold & hot dishes.
tibits was founded 20 years ago with the aim of creating and sharing delicious plant-based dishes, educating the public how best to enjoy all that nature has to give us. It's something we hold dear and we're proud to create delicious fresh meat-free dishes https://t.co/nDjwOa6kqV pic.twitter.com/ckdBIxcuWH

— tibits UK (@tibits_uk) July 18, 2020
The seating and interiors make you feel like you've been catapulted to 19th century Switzerland with their cobbled streets.
Website: https://www.tibits.co.uk/en/
Signature/Trademark Dishes
Dried Green Bean with Walnut Salad
Homemade Bircher Muesli
Black Forest Vegan Cheesecake
Dine-In/Take-Away At
12-14 Heddon St, Mayfair, London W1B 4DA
Overall Rating:
8.2/10
5. Farmacy
Cool interiors, wonderful food on offer, and the best location in leafy Notting Hill make Farmacy a hotspot for the city's trendiest veggies and vegans. A fine menu of nourishing and healthy dishes that taste mighty delicious, adds a cherry on top!
View this post on Instagram
The only place on this list to offer cocktails with added Cannabidiol (CBD) for medicinal benefits. This place serves food that is 100 % organic, and the food contains no refined sugars, additives or chemicals.
Website: https://farmacylondon.com/
Signature/Trademark Dishes
The Mexican Bowl with sour cream
Vegan Millet Burger with black beans and mushrooms
Sweet Potato Falafel Starter
Dine-In/Take-Away At
74 Westbourne Grove, London W2
Overall Rating:
8.1/10
6. Temple of Seitan
The temple-like vegan fast-food joint has queues around the block and a loyal customer following which is accredited to their irresistible food. Their vegan fried "chicken" is made with seitan (wheat gluten) and is finger-licking good.
View this post on Instagram
Heaven for vegan fast-food lovers that serve burgers flavoured from plain-mayo, spicy to very hot Nashville sauces. Other tasty dishes on the menu include an amazing mix of wraps, seitan wings, popcorn bites and sides.
Website: https://www.templeofseitan.co.uk/
Signature/Trademark Dishes
Deep-Fried Seitan
Creamy, Tangy mac 'n' cheese
Gluten-free "chicken" (seitan) popcorn
Dine-In/Take-Away At
10 Morning Lane, London E9
103a Camley Street, N1C 4PF
Overall Rating:
7.8/10
7. Genesis, Shoreditch
Did you just remember this fancy fast-food joint on Commercial Street that sells vegan burgers, tacos, and hot dogs? If yes, then there's a long menu of quick comfort food that this entirely plant-based diner offers!
Will you regret paying £50 for dinner for two with a counter service? Probably, yes. Will the amazing vegan food and desserts make up for it? Absolutely!
Website: https://eatgenesis.com/
Signature/Trademark Dishes
Seitan Shawarma with green tahini sauce
Yucatan Street Bowl
Vegan Chocolate Milkshake
Dine-In/Take-Away At
144 Commercial Street E1, Shoreditch
Overall Rating:
8.0/10
8. The Gate
The father of fancy vegan and vegetarian food in London, The Gate, is perfect for parties and gatherings with its drool-worthy vegan menu. With Gwyneth Paltrow and Madonna being big fans, this place can seduce even the most hardened carnivores with their food.
Craving the weekend? SAME! Luckily for you, our recently reopened Islington restaurant is the perfect start of the week pick-me-up 🍸😏 #GateRestaurants pic.twitter.com/pqb7I6NrDB

— The Gate Restaurants (@GateRestaurant) August 30, 2022
The modern Indo-Iraqi Jewish-inspired cuisine has a menu that is 90% plant-based and made ideally for vegans. The celebrity chef Ken Hom has developed a special vegan menu for his restaurant which features five courses and wine pairing for a reasonable price of £50 per person.
Website: https://thegaterestaurants.com/
Signature/Trademark Dishes
Pea & Broad Bean Arancini
Artichoke Terrine
Mediterranean Tart
Aubergine Schnitzel with cashew cheese and pesto
Courgette Flower filled with Ricotta
Dine-In/Take-Away At
St John's Wood, Islington, and Hammersmith
Overall Rating:
7.7/10
Give Veganism A Chance
Are you ready to go vegan now? With an eclectic mix of flavourful, savoury, and rare ingredients vegan food is irresistible as it can offer something for any taste. Most of these dishes are healthy, pleasing to the taste buds, wholesome, and available within your city – London!
Give veganism and these vegan dishes a try, after all, they have all the essential nutrients that your body needs with the goodness of plants, reducing animal cruelty, food waste and environmental pollution.
Many restaurants now offer vegan and vegetarian options even though they may not be strictly cutting out animal products. Find more popular restaurants in London to take your friends, family or clients to in this London restaurant guide.
Share any thoughts or comments with us on this post here:
Author Profile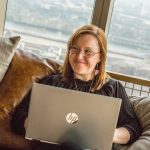 Blogger and Educator by Passion | Senior Online Media & PR Strategist at ClickDo Ltd. | Contributor to many Education, Business & Lifestyle Blogs in the United Kingdom & Germany | Summer Course Student at the London School of Journalism and Course Instructor at the SeekaHost University.