London's iconic Notting Hill Carnival is back to paint the streets with colour and culture.
This beloved annual event, rooted in Caribbean traditions, is set to unfold on Sunday, August 27th and Monday 28th 2023, bringing the streets of Notting Hill alive with a profound sense of community.
View this post on Instagram
History and Significance of the Notting Hill Carnival
The origins of the Notting Hill Carnival can be traced back to the 1950s when Caribbean influences began to shape London's Notting Hill neighbourhood. In 1959, Trinidadian activist Claudia Jones organised an indoor celebration at St Pancras Town Hall, aiming to uplift black spirits after the 1958 riots. Contrary to common belief, it didn't directly inspire the 1966 Notting Hill Festival.
A tragic incident on May 17, 1959, changed the course. The racially motivated killing of Antiguan carpenter Kelso Cochrane ignited outrage within the Caribbean community. This event spurred Rhaune Laslett, a prominent community figure, to take a stance. Seeking to entertain children of the area and alleviate racial tensions, she organised an event that marked a significant turning point. The 1966 Notting Hill Festival or 'Fayre.'
These collective efforts set the stage for what the carnival embodies today. The carnival's evolution from these origins reflects resilience. Today, it stands as Europe's largest street festival, showcasing Caribbean heritage and unity. Beyond the festivities, it's a testament to how culture can bridge gaps and celebrate diversity.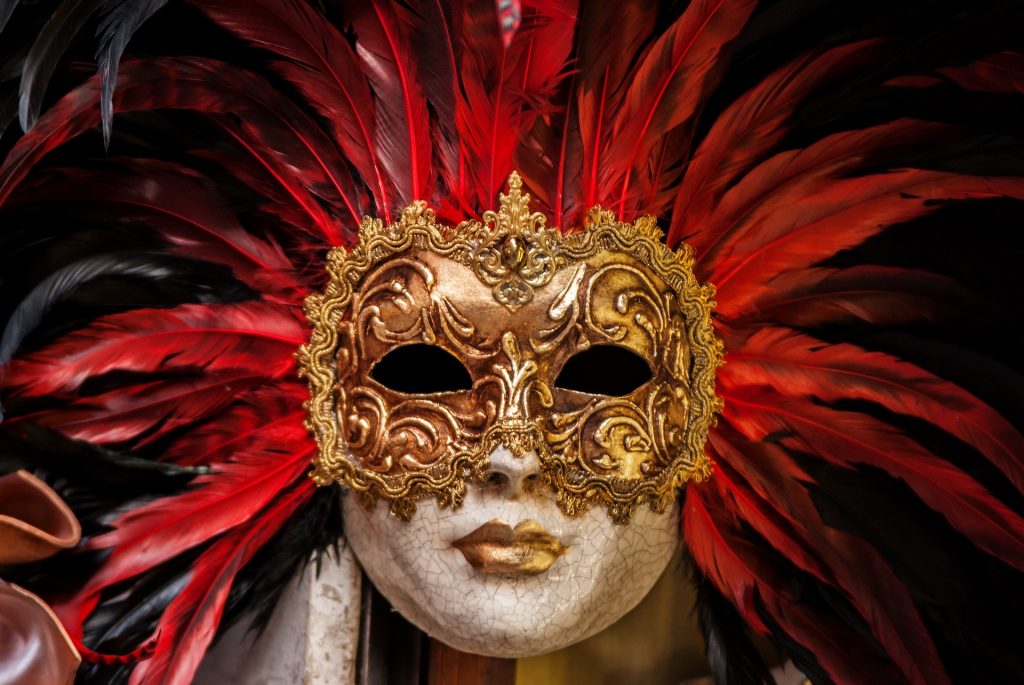 Notting Hill Carnival Key Dates
Sunday, August 27th:
Known as Family Day, this is a fantastic opportunity for children to partake in the celebrations and immerse themselves in the vibrant culture. For those seeking a more relaxed experience, Sunday offers a slightly calmer atmosphere.
Monday, August 28th:
This marks the grand finale of the carnival, with the Adult's Parade taking centre stage. If you're eager to fully embrace the electrifying carnival spirit, Monday is the day to be there.
Of course, attending both days is also an option – and it's completely free!
The 2023 Notting Hill Carnival Line-Up
J'Ouvert
Date: Sunday 27th August 2023
Time: 06:00-09:00 AM
Location: Sainsburys Ladbroke Grove, W10 6HJ
Kick off your Sunday at the crack of dawn with the vibrant and slightly more secret J'Ouvert morning. This early-hour celebration marks the beginning of the Notting Hill Carnival. Prepare for paints and powders…
Official Opening Ceremony
Date: Sunday 27th August 2023
Time: 10:00-10:30 AM
Location: MAS Judging Point, Great Western Road
Tradition takes centre stage as locals, participants, organisers, and friends of the Carnival come together to officially open the festivities.
Soca City
Date: BOTH DAYS
Time: 12:00-19:00 Location: Emslie Horniman's Pleasance Park, W10 5DH
Emslie Horniman's Pleasance Park transforms into a hub of Soca music, pulsating with the infectious beats and melodies that define this vibrant genre.
Powis Square Stage
Date: BOTH DAYS
Time: 12:00-19:00
Location: Powis Square, W11 2AY
Powis Square comes alive with performances that span genres, creating a harmonious backdrop for the carnival's festivities.
Throughout both Sunday and Monday, the carnival's lively Sound Systems will echo across various locations along the parade route from 12:00 PM to 7:00 PM, adding a continuous rhythm to your carnival experience.
Navigating the Carnival: How to Maximise your Experience
As you prepare to embark on your Notting Hill Carnival adventure, it's essential to arm yourself with insights that will ensure a seamless experience.
Embracing the Atmosphere:
For those who thrive in vibrant crowds and electric atmospheres, the Notting Hill Carnival is a dream come true. The energy, music, and colourful outfits create an ambience that is simply contagious.
However, if large crowds aren't your cup of tea, don't worry. Here's a clever strategy to enjoy the carnival without feeling overwhelmed: position yourself near the roadside away from the heart of the crowd. This allows you to soak in the sights and sounds while maintaining a comfortable distance from the bustling centre.
Staying Connected:
Are you attending the carnival with a group of friends? Establish a designated meeting point in case you get separated (you most likely will!).
Phone batteries are likely to drain quickly amidst the excitement, so having a portable charger can also be a lifesaver.
Navigating the Area:
The carnival brings about road closures throughout Notting Hill, rendering traditional modes of transportation like Uber and buses inaccessible. Instead, opt for the underground or consider walking to fully immerse yourself in the carnival spirit.
Expect crowded tubes and plan your journey in advance using reliable sources like the official TfL website or the Citymapper app (this advises you of any delays, alternative routes and costs).
Be mindful that stations like Latimer Road, Ladbroke Grove, and Holland Park may be closed, so plan your routes accordingly.
Safety First:
While the carnival is a celebration of unity and joy, it's essential to exercise caution in crowded environments. Stick with your group of friends and be vigilant about accepting food or drinks from strangers. While enjoying the lively atmosphere, remember to prioritise your safety.
Weather Protection:
August typically brings warm and sunny weather, but even if it's cloudy, the sun's UV rays are no joke. Don't forget to apply sunscreen and protect your skin so you can fully enjoy the vibrant festivities without worry later.
Cash is Vital:
Many vendors at the carnival operate on a cash-only basis, so having cash on hand is essential. Don't miss out simply because you're short on tangible funds.
Hydration and Culinary Delights:
Stay energised and hydrated throughout the day by carrying a water bottle. If you run out, numerous off-license shops and supermarkets are scattered around the area.
Indulge in the mouth-watering Caribbean cuisine, from savoury jerk chicken stands to Trini rotis and Jamaican patties bursting with flavours.
You can see how I made the most of the carnival in this video:
Music and Dance Variety at the Notting Hill Carnival: A Journey through History
From the mesmerising Mas Bands that bring elaborate costumes to life, to the infectious rhythms of Steel Bands that echo through the streets, and the spirited sounds of Soca, Calypso, and Brazilian Bands that add an international flair – these ensembles infuse the carnival with an irresistible energy.
Mas Bands:
At the heart of the Notting Hill Carnival's visual spectacle are the Mas Bands, groups that design and wear fantastic costumes. Every year, each registered band picks a new theme. Anyone can buy a costume and join a band to be part of the parade, known as 'playing mas.' These costumes turn the streets into a vibrant canvas of colours and stories.
Judges assess each Mas Band over both carnival days and winners are then announced on social media, adding anticipation to the mix.
Among the famous Mas Bands at Carnival: Bacchanalia, Caribbean Sessions Mas, Hype Mas, Invaders Mas, Island Mas, Vibrance Mas, and more…
Steel Bands:
Steelpan music is a key part of the Notting Hill Carnival weekend. However, on August 26th, a day before the main event, a unique steelpan competition called Panorama will take place.
From 4:00 PM to 12:00 AM at Emslie Horniman's Pleasance Park, you can experience this thrilling competition.
View this post on Instagram
Among the famous Steel Bands performing at the Carnival: Dallway Steelband, Nostalgia Steelband, Mangrove Steelband, London All Stars, Real Steel, and more…
Brazilian Bands:
Samba, a lively music style, started long ago in Brazil with the influence of slaves from Africa. It blended with dance moves from Angola, religious customs, and bits from other countries. It gained popularity after slavery ended, especially in Rio de Janeiro.
In the UK, the first Samba school was formed by musicians from South Africa, Brazil, and Latin America. They found hope in Samba music during tough times. The London School of Samba began in the late 1980s and performed at the Notting Hill Carnival.
Today, Brazilian Bands in the UK play different types of Sambas, like Samba De Enredo and Samba Reggae.
Among the famous Brazilian Bands performing at the Carnival: Baque de Axe, Batala, Dende Nation, Kinetika Bloco, and more…

Soca & Calypso:
Calypso is a lively Caribbean music style rooted in African traditions. In 1917, Trinidadian singers brought it to the UK. It became famous in 1948 when Lord Kitchener sang on the Empire Windrush ship's arrival.
Calypso started as African work and praise songs. In Trinidad, it evolved into carnival tunes with repeating parts and playful melodies. Walter 'Railway' Douglas made it popular in the 1920s. After a quiet period, the Association of Calypsonians and Soca Artistes (ACASA) revived it.
The London Calypso Tent continues the tradition, making people laugh, dance, and think.
If you're looking to dive deeper into the carnival vibe, give this 2022 Soca mix a listen. It's sure to amp up your excitement:
Final Pointers: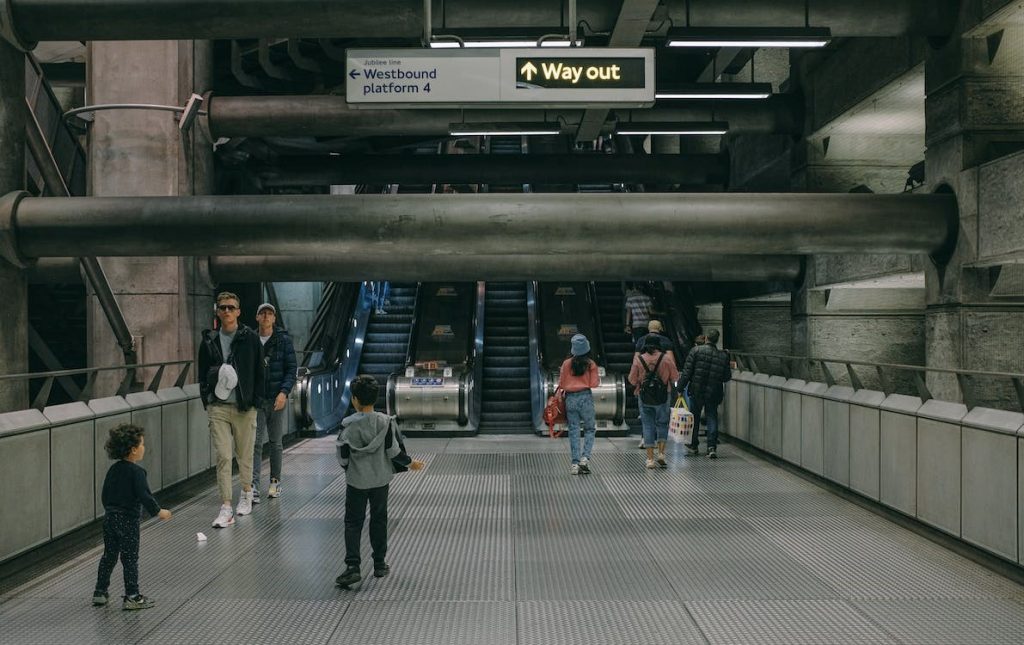 Establish a Meeting Point: If attending with friends, determine a designated meeting point in case you get separated amidst the festivities.
Stay Charged: Prepare for drained phone batteries by carrying a portable charger to ensure you can stay connected throughout the day.
Plan Your Route: Navigate the bustling city by planning your route in advance using trustworthy sources like the official Tfl website or the Citymapper app.
Come Prepared: Carry your own drinks and snacks to stay refreshed throughout the day, avoiding overpriced options.
Bring Cash: Many vendors at the carnival operate on a cash-only basis, so having cash on hand is essential to fully enjoy the experience.
Stay Vigilant: In crowded environments, be mindful of your belongings to safeguard against pickpockets. Consider using a waist bag to keep your essentials close.
Sunscreen Protection: With the likelihood of hot and sunny weather, don't forget to apply sunscreen and protect your skin from UV rays.
Enjoy Yourself!
Don't miss out on the vibrant mosaic of culture, music, and unity that is the Notting Hill Carnival in London. Join the festivities, dance to the rhythms, and connect with people from all over. Whether you're a local or a visitor, this is your chance to experience the magic of a celebration that transcends boundaries and brings communities together in one of London's most iconic events.
For more events subscribe, follow us and head here.
Author Profile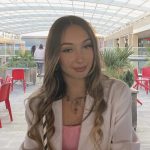 Passionate Blogger and Digital Strategist | 2023 Media, Journalism and Publishing Graduate from Oxford Brookes University | Georgian-British | Establisher and Creative Director of ClickSocial Marketing | Contributor to various Daily, Political, and Breaking News articles