With technology seamlessly integrated into our daily existence, how we connect with others has profoundly transformed.
Dating apps have grown in popularity, providing people with a platform to encounter prospective romantic companions.
However, there's another category of apps that often goes overlooked – networking apps. These apps are designed to foster professional connections and expand one's social and career circles. The usage or purpose of both apps are entirely different but often overlap in context.
Many individuals turn to dating platforms like Tinder and Hinge to connect with potential romantic partners. However, the ever-present influence of social media can complicate moving on after a breakup, making the digital dating landscape challenging.
Simultaneously, establishing meaningful in-person friendships has become a significant challenge as our online presence grows. Are these apps safe to use? The answer is yes; these are safe to use, but one has to consider possible safety concerns, keeping all the possibilities in mind.
In the contemporary landscape of relationships and modern dating, there is a notable emergence of apps like Bumble, which prioritize platonic friendships and post-breakup support, aiming to provide mental and emotional support through building meaningful connections. Such apps are known as anti-dating apps.
The Purpose of Dating Apps vs. Networking Apps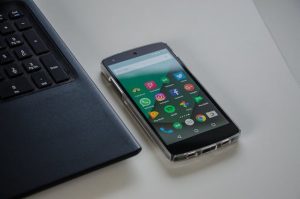 Research on anti-dating apps shows that new behaviours, like "ghosting" (suddenly ending all communication), have emerged.
Anti-dating or networking platforms are crafted to promote the cultivation of non-romantic friendships and connections that can serve various purposes.
Such socializing platforms extend beyond the traditional dating and networking realms. They now focus on addressing the issue of loneliness and making new friends. What if someone intends not to date but is interested in forming a friendship or finding a partner? This is where a friendship or BFF-oriented app plays its role. However, it's important to note that a distinct contrast exists between dating and networking apps, as outlined below.
Dating apps and networking apps serve fundamentally different purposes. Dating apps primarily focus on helping people find romantic partners or engage in casual dating. They are designed for personal, intimate relationships and often involve swiping through profiles to match potential partners based on shared interests, preferences, and physical attraction.
On the other hand, networking apps are built to facilitate more professional connections, industry-specific discussions, and skill-sharing. They aim to help individuals connect with others to develop their careers, find job or collaboration opportunities, and connect with like-minded professionals.
How Networking Apps, also known as Anti Dating Apps, differ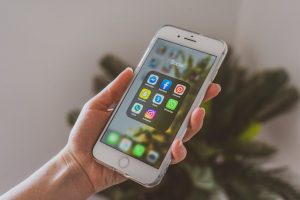 Anti-dating apps do not oppose dating and building emotional connections; instead, they focus on establishing purposeful relationships. These apps empower users to control their search for professional connections or platonic relationships. Their primary objective is to make it easier for professionals to find potential connections with people with similar interests. However, these apps are not restricted to platonic relationships, and romantic relationships could also develop.
Some of these apps sometimes use an AI chat system run by algorithms with therapist training for people requiring support during the trying period following a breakup. Furthermore, the apps offer personalized wellness courses and training to aid users in healing.
Examples of anti-dating apps are Bumble BFF, Meetup, Nextdoor, and PawDate.
The Importance of Boundaries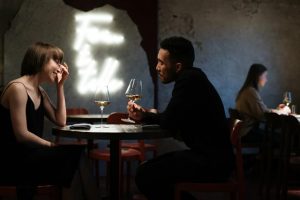 One significant advantage of anti-dating apps is the clarity and maintenance of boundaries. Dating apps can sometimes blur the lines between professional and personal relationships, leading to misunderstandings and awkward situations.
Networking apps, by design, help maintain a clear separation between professional and personal connections, ensuring that interactions are appropriate and respectful. Also, when using anti-dating apps, it's essential to understand that users should first and foremost focus on identifying what they look for in terms of professional or meaningful new connections to ensure they connect with the right people. Only then can networking be successfully achieved with such apps.
Conclusion
In conclusion, whether a networking app is an excellent alternative to a dating app for new digital connections largely depends on your goals and the relationships you wish to establish. If you are looking for romantic partners or casual connections, dating apps are undoubtedly the way to go. However, networking apps offer a more suitable platform to expand your professional network, expand career opportunities, or connect with like-minded individuals in your industry, which could also lead to romantic relationships.
Both types of apps have unique merits and can complement each other. It's essential to recognize the distinct purposes of dating and networking apps and choose the one that aligns with your immediate objectives. The digital world offers diverse platforms to help you make meaningful connections, and they can assist in managing emotionally charged situations with tact and sensitivity.
Author Profile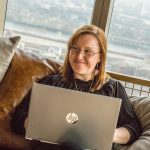 Blogger and Educator by Passion | Senior Online Media & PR Strategist at ClickDo Ltd. | Contributor to many Education, Business & Lifestyle Blogs in the United Kingdom & Germany | Summer Course Student at the London School of Journalism and Course Instructor at the SeekaHost University.