With the digital landscape continually evolving, online dating apps like Tinder, Bumble, and Hinge have revolutionised the way modern-day individuals, especially urban entrepreneurs and business professionals, pursue relationships and new connections.
Cities like London, with their bustling pace, provide the perfect backdrop for these digital love stories to unfold.
As London's premium business magazine and go-to place for digital entrepreneurial stories today we cover how digital love is evolving in the UK capital and which dating apps are trending among busy businesspeople to find true love.
If you're still into finding love the old-fashioned way then our Singles Clubs London guide and the Hookup Bars London post may be for you.
To take things to the next level until you find true love, you can explore the best sex parties in London.
In this guide, we will highlight dating apps for smart digital entrepreneurs and business professionals in London that make the ideal partner selection process easier, and faster and guarantee matches with digital love potential.
Here's a glimpse into the possible benefits and drawbacks of digital love platforms to find love, friendship, or a brief romance.
Modern-Day Dating Shaped by Online Platforms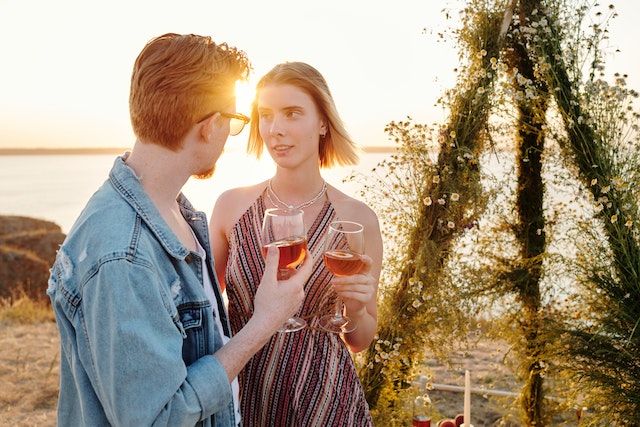 1. Shift in Dating Dynamics
The rise of online dating correlates with a shift from traditional, long-term relationships towards more short-term, casual encounters. The ease of connecting with new people has facilitated this trend.
2. Democratising Dating
With the ability to set specific preferences, people can search for partners outside their immediate community, leading to more diverse and inclusive relationships.
3. Instant Gratification Culture
The rapid swipe-left and swipe-right mechanism has instilled a sense of instant gratification. When one match doesn't work out, there's always another profile waiting.
Benefits of Online Dating Apps for Entrepreneurs & Business People
1. Flexibility for Busy Schedules
Entrepreneurs often grapple with erratic schedules, making traditional dating challenging. Apps allow users to swipe, match, and chat on the go, fitting love-seeking into the most chaotic timetables.
2. Expanding Networks
Beyond romance, dating apps have become networking hubs. Bumble, for instance, launched Bumble Bizz, a feature for making business contacts. Entrepreneurs now have an avenue to both love and potential business partnerships.
3. Diverse Choices
These apps grant access to a vast pool of potential matches. For entrepreneurs, who often travel or aspire to connect with people from various backgrounds, this diversity is appealing.
4. Efficiency
Instead of waiting for chance encounters, apps present an efficient way to seek out potential partners, filtering out mismatches early in the process.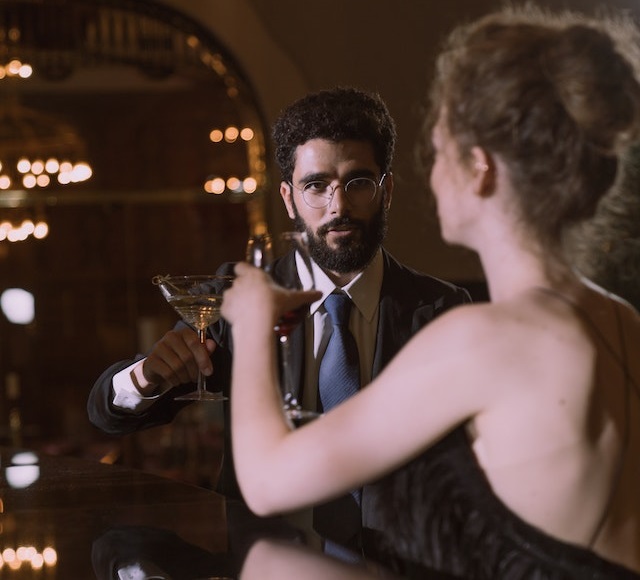 Drawbacks of Online Dating:
1. Overwhelming Choices
Paradoxically, having too many options can lead to indecision. For entrepreneurs who value decisiveness, this can be counterproductive.
2. Superficial Judgements
Profiles emphasise photos over personalities, leading to potential matches being dismissed on surface-level impressions.
3. Security Concerns
Sharing personal details with strangers can be risky. Some entrepreneurs, wary of sharing business secrets or becoming targets, might be especially cautious.
4. Erosion of Authentic Connections
The transient nature of app-based interactions can sometimes deter the formation of deep, genuine connections.
Irrespective of the reasons businesspeople in London decide to use dating apps, it is important to carefully choose the right platform. This depends on what the user wants and values.
Below we list the most in-demand dating apps busy London professionals use currently to find love, including their special features, ratings, pricing and success rates for matching lovers effectively (the listed information was correct at the time of publication but may be subject to change).
1. Coffee Meets Bagel
Coffee Meets Bagel has a user-centric approach, making many individuals find their perfect connection here. It always chooses quality over quantity. It gives a standing-out experience to the user.
View this post on Instagram
Coffee Meets Bagel ranks among the top dating apps, with its increasing number of users yearly. Popular features the app offers include insights into your profile stats, e.g. how many times your profile was viewed, shared by others, etc., which will help you to keep track.
Top Features
Women Power: This app has given full control and authority to women. Women get the first right to initiate the conversation with their bagels.
Engaging Opening: Coffee Meets Bagel allows users to select a thoughtful prompt for starting an engaging conversation.
Privacy and security: A privacy measure is taken for every individual and the security of their data. They have given users complete control over the information they want to share or keep private.
Match Options: The app goes through your profile well, understands your interests and all the other things you are looking for in your love match and sends you the matches option accordingly.
Website: https://coffeemeetsbagel.com/
Social Media: Twitter, Instagram, Facebook
Numbers of downloads: 5 M+
Ratings: 4.5 out of 5 with 142.9k rating
Monthly charges: $20
2. Bumble
Bumble has distinguished itself in the crowded online dating app market with features and principles tailored to the modern, empowered user, and particularly caters to the professional, entrepreneurial crowd.
View this post on Instagram
Bumble is not only limited to dating but also offers you multiple ways of connecting and networking with people who are looking for friendship and career opportunities.
Top Features
Women First Approach: On Bumble it must be the women first to initiate the conversation. This empowers women to take control and can lead to more meaningful interactions.
Bumble Bizz & Bumble BFF: Bumble has successfully branched out into professional and friendship realms with Bumble Bizz and Bumble BFF, respectively. For entrepreneurs looking to blend personal and professional networking, this makes Bumble a multi-purpose platform.
Robust Profile Creation: Bumble allows its users to create more precise information compared to its competitors. This can lead to matches based on mutual interests and values essential for lasting relationships.
Video and Voice Chat Features: Understanding the importance of deeper connections, Bumble introduced voice and video chat features. This allows users to get to know each other better before meeting in person, fostering a sense of safety and deeper connection.
Inclusivity: Recognizing the diversity of its user base, Bumble has made strides in being more inclusive. Entrepreneurs from diverse backgrounds can benefit from the app's attention to non-binary gender classifications and relationship configurations
Website: https://bumble.com/en-in/
Social Media: Instagram, Twitter
Number of Downloads: 50 M+ downloads
Ratings: 4.3 stars out of 5 and 1.4M ratings
Monthly charges: $29.99
3. Raya
Raya has a great opportunity for businessmen and entrepreneurs to connect with like-minded people who are doing brilliantly in their careers and share the same passion for success.
Raya provides the bridge that fills the gap to the great business hub of London, where people from their busy schedules connect a network and find their love in a compatible person. Raya also organises events, parties, and gatherings for its members.
Top Features
Verified Profile: Raya looks into the precise information of everyone and verifies the user. It maintains the platform's authenticity and standard.
Map Features: It has a map feature that allows the user to search for connections in the mentioned city area.
App Directory: Raya's directory allows users to apply filters and look for positive matches. Filter such as hobbies, profession, locations, etc.
Exclusivity: Exclusively known for attracting Entrepreneurs, Businessmen, and celebrities user base.
Website: https://www.rayatheapp.com/
Download link: IOS
Social media: Instagram
Rating: 4.2 out of 5 with 8k ratings
Monthly charges: $19.99
4. The League
The league dating apps come to accomplish the match-making task for people who are serious about their ambitions, success and true intentions.
View this post on Instagram
The app is designed in a way so that every individual finds themselves exclusive to connect with their suitable match. The league also provides the users with the opportunity to join the community group based on their interests and networking opportunities.
Top Features
The League Verification: Profile verification takes time here. As this app is for ambitious and career-oriented individuals, they even check their LinkedIn profiles and Facebook to pull the candidate photos. This is to maintain the platform standard and give the best connection to its users.
Score Metre: The league provides a score metre to every profile where other users can rate each other's profile as per their connectivity experience. Which helps others to understand better.
Video Introduction: League has a fantastic feature; unlike other dating apps allows the user to create a video introduction of 10 seconds. It helps in boosting up your profile and get you the perfect match.
Website: https://www.theleague.com/membership/
Social Media: Twitter, Instagram
Number of downloads: 500k+ downloads
Rating: 4.1 stars out of 5 with 36.9k ratings
Monthly Charges: $29.99
5. The Inner Circle
The Inner Circle caters to individuals wanting a more sophisticated, professionally managed dating experience.
View this post on Instagram
With "Quality over Quantity" and its features, the app has established itself as a top-rated, trustworthy online dating platform.  The inner circle provides a premium membership where you can see who visited your profile and other advanced filters for their members.
Top Features
Selection process: The Inner Circle selection goes through the candidate's interests, professions, education, etc.
Events and Affairs: Unlike other online dating apps, "The Inner Circle" is not just restricted to online platforms but also does events where its members can meet up and have a better understanding experience.
Spark Feature: The app gives you a "Spark" feature which helps you to express your interest quickly in your interest match.
Website: https://theinnercircle.co/
Social Media: Instagram, Twitter, Facebook
Ratings: 3.8 out of 5 with 51.5k reviews
Monthly charges: $39.99
Conclusion
Dating apps have changed the vision for people looking for partners. It has given a suitable and comfortable space where individuals can find a compatible match who shares the same interests and ambitions towards their life. Technology makes life easier but the old essence of meeting, connecting, and making moments will remain the same for every relationship. Appreciating the technology in today's world we have listed a few top-rated dating apps to make your search for a partner easier and we wish you good luck on your journey!
Author Profile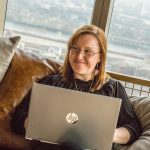 Blogger and Educator by Passion | Senior Online Media & PR Strategist at ClickDo Ltd. | Contributor to many Education, Business & Lifestyle Blogs in the United Kingdom & Germany | Summer Course Student at the London School of Journalism and Course Instructor at the SeekaHost University.