Prior to the first of several lockdowns, like many businesses in London, Select Recording Studio carried out the majority of their work via face-to-face transactions with the many bands, vocalists and voice-over artists that took advantage of their useful facilities and expertise for recording, mixing and mastering services.
With the doors closed to the general public on and off for several months, Select Recording Studios, like many other businesses had to adapt.
Fortunately, they found a fantastic way to generate income and provide their outstanding trademark stamp of service by providing mixing and mastering services online.
How did a London Recording Studio shift Online?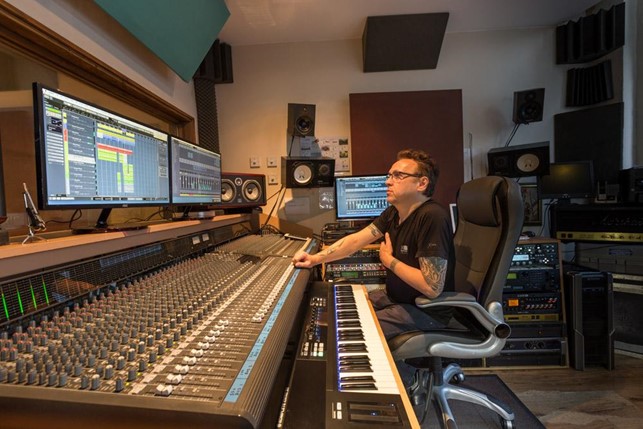 Since the work for mixing and mastering is carried out by experienced engineers, who are well versed in how to achieve the best sounding releases in disparate genres and catering for a wide range of tastes and expectations, the transition to online services was incredibly smooth.
Thanks to some forward thinking and solid planning the team put all the steps necessary into place quickly. One of the keys to the success experienced by Select Recording Studios was to ensure that the client was faced with simple, straightforward instructions as to how to upload their audio files for mixing and mastering treatment.
This numbered checklist sets the process out in an easy-to-understand manner:
Here's how to upload your files to us:
First read the FAQs
Click the button to upload your Stems
Pick the package you require
Remove all processing from stems i.e. (fx, eq, Compression)
Make the payment
You should receive the finished song(s) within 5 days.
The sixth and final point gives the customer a clear indication of the anticipated speed of turnaround, which at five days is extremely short given the amount of work and thought that goes into each and every mixing and mastering project.
What are the visible Benefits of Shifting Online in London?
The online service has continued to surge in popularity even as things have begun to open up, providing a consistent and hopefully long-term shot in the arm to the business.
More Brand Visibility & New Customer Leads
Songwriters, producers, rappers, singers, and voice-over artists have all taken advantage of the convenience, quality and speed of service offered by this Wood Green Recording Studio in the form of their online service.
The website has a very handy before and after audio sample on its online mixing and mastering page that makes it very clear just how important professional mixing and mastering is in achieving a high quality sound for wider release.
A Good Reputation
The in-house engineers boast well over 20 years' experience in the field, having worked on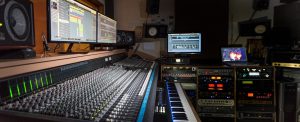 a whole host of projects across multiple genres and artists from around the world.
The studio itself is in the Wood Green area in North London near Alexandra Palace, a five minutes' walk from the Wood Green tube station, which can be found on the Piccadilly Line. With the studio back up and running and open for business again after the last lockdown, Select Recording Studios can offer their full range of services, but the online mixing and mastering service remains an enormously popular feature.
More Flexibility
It avoids the need for travelling into the city, using public transport and the costs involved in this as well as being incredibly helpful for those wishing to avoid crowded areas or people who remain in vulnerable health categories.
Lessons from the Online Shift
In terms of the in-studio experience, things are also really hotting up with bands, solo artists, and voice-over artists alike all booking slots to benefit from the superb equipment, experience and expertise found within the walls of Select Recording Studios.
Proving especially popular is the voice-over and podcast service, incorporating both recording and mixing and mastering. With Podcasts proving a sanctuary for many during lockdown especially, their popularity has soared, inspiring many to become a budding young broadcaster taking to the microphone to talk about their passions and potentially forge a career in what is a very exciting online work sector.
As well as excited customers new to podcasts, Select have built up an impressive list of clients in the voice-over field including Sky TV, EasyJet, and Citizen watches.
Having proven capable of responding to an extraordinary set of circumstances and boosting the online side of their business, Select Recording Studios have made themselves more future proof, as have multiple other London businesses, and will be incredibly confident of a long and prosperous future in an exciting industry.
London remains the hub of business excellence with thriving concepts and approaches.
Author Profile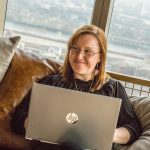 Blogger and Educator by Passion | Senior Online Media & PR Strategist at ClickDo Ltd. | Contributor to many Education, Business & Lifestyle Blogs in the United Kingdom & Germany | Summer Course Student at the London School of Journalism and Course Instructor at the SeekaHost University.