Work from home jobs in London is finally getting the recognition and attention they deserve while everyone is working from their home office. In fact, people prefer online jobs and career opportunities over the conventional 9-5 grind. You have some level of freedom and flexibility over your day. Plus, you can work from your bed in your PJs! What more do you want?
Have a look at our top 19 London companies offering remote work at jobs for professionals in London.
Best Work From Home Jobs in London
Find a work from home job that's right for you
There is a lot of scope for freshers in the healthcare sector as a part-time or home-based helper. Other office jobs and freelancing industries that you can try out are publishing, media, IT, finance and education – online teaching and tutoring has become lucrative during the Covid-19 school closures world wide.
For more types of online jobs check out this guide:
If you're a student you can find best remote jobs and ideas in these guides:
How to make money online for students in London
How to make money online for students in India
How to make money online in Germany
22 self-employed Jobs from Home earning than £1,000 a month
Good luck!
Please include attribution to www.londonbusinessnews.com with this graphic.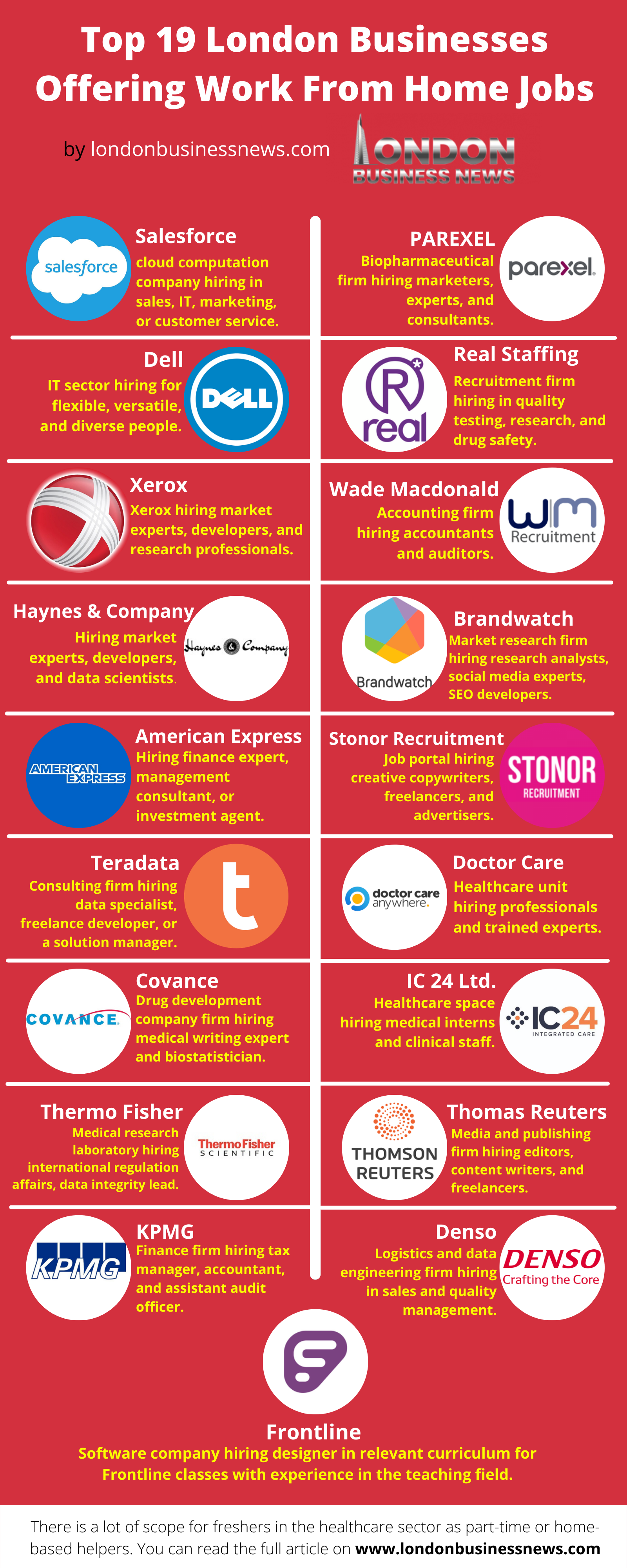 Share this Image On Your Site
Get in touch with us, if you would like to share your thoughts on this post via the below form: