Now that the government drops its work from home guidance, the news can't come soon enough for the capital's businesses.
New data reveals card transactions are down in the London region by fifteen percent compared to 2019.
The highstreets bouncing back report carried out by card payments specialist Takepayments Limited, which can be found here, analysed card transaction data across the UK (pre and post lockdown) to reveal which highstreets are bouncing back the fastest. Plus, those that are still struggling following the easing of lockdown restrictions.
The findings reveal that unlocking on non-essential retail and limited hospitality has not been enough for London businesses. Working from home continues to financially impact the capital. Despite relaxations, card transaction data shows that more than half of the region is experiencing a decline in transactions vs pre-pandemic figures.
Central London's highstreets have seen the biggest decline in card transactions in the UK besides Perth. While central London is a wealthy part of the city, the area relies heavily on office workers and has fewer residents, leading to a thirty-one percent decline in card transactions since the April 12th easing of restrictions compared to the same period in 2019*.
The UK Highstreets suffering through both easing of restrictions on Highstreets.
First column: April 12th, 2021 percent decrease in the number of transactions vs April 12th, 2019
Second column: May 17th, 2021 percent decrease in the number of transactions vs May 17th, 2019
Third column: Average percent decrease in transactions across both easing of restrictions.
The London highstreets struggling since the latest easing of restrictions 17th May.
As further restrictions were lifted on May 17th, card transactions in central London continued to be in decline by twenty four percent.
Westminster highstreets have rebounded more so than East Central highstreets as it has more of a blend of office, retail, hospitality, and tourism however transactions are still down eight percent versus 2019.
The London Highstreets suffering since 17th May easing of restrictions according to: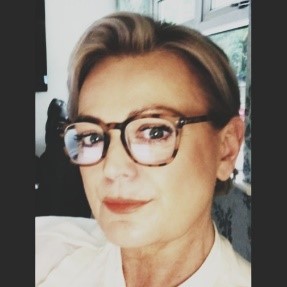 "Throughout the pandemic businesses which are located on city highstreets have battled to survive, due to a staggering decline in footfall as the government enforced it's stay home message. In contrast to this, businesses that are situated in more rural areas such as, towns and villages have thrived as shoppers adapted to shopping local. Our data reveals that despite non-essential retail opening and indoor hospitality unlocking, highstreets that rely on the footfall of office workers have continued to struggle with areas such as Central London seeing a decline of almost one third in transactions since lockdown was lifted, while more rural areas will continue to thrive while commuters continue to work from home. As the final phase of lockdown restrictions are lifted today and the work from home guidance is relaxed, it's predicted commuters will start to make more frequent journeys and footfall will finally increase but with more offices introducing flexible working, will the city's highstreets ever fully recover?"
Sandra Rowley at takepayments Limited said
Methodology
Takepayments have analysed their own card transaction data for week commencing periods of the unlocking on restrictions compared to the same period pre-pandemic to reveal the average percentage increase or decrease in card transactions for independent businesses.
Further data available on request.
Contact details:
For any enquiries, please contact:
Alana Mustill
alana.mustill@bigbrandideas.co.uk
07540425195
About Takepayments Limited:
Takepayments Limited are card payment specialists with 25 years' experience, who focus on quality products and the best customer service to help independent businesses grow.
Author Profile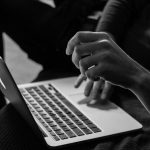 Always on the chase after hot and trending London and UK business news that disrupt, inform and inspire.