Thanks to digital technology, everyone is hugely interconnected today in the professional world. Important customer information is often stored digitally. We've come up with this piece on how to deal with a cybersecurity breach promptly and professionally. Carry on reading to learn more.
How To Deal With The Cybersecurity Breach Promptly And Professionally?
Put Your Customers And Their Needs First
Depending on the type of industry your organisation operates in, you may hold particularly sensitive data on customers. Data relating to people's healthcare needs, doctors' appointments, medications and so on is an example of highly sensitive data.
Doing your best to protect confidential customer data against breaches is vital, or else you will quickly lose customers as their trust in you disappears.
The cornerstone of any successful business is to have many happy returning customers. One way you can reassure customers is by communicating official statements to them via emails, social media platforms, and text messages detailing the breach and the immediate measures you're taking.
You may wish to consult with Public Relations experts before putting out any statements. It's essential, to be honest about the nature of the breach with your customers.
Notify Any Other Parties Affected By The Security Breach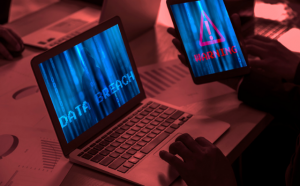 It may not just be customers' data that has been breached. It could also involve your business partners' and investors' data coming under threat. Make sure you quickly contact any parties and individuals you learn have had their data breached.
Ensure You Already Have A Data Breach Response Plan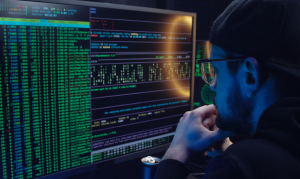 If you hold a lot of customer data digitally today, you must carry out regular testing to test your organisation's IT and cybersecurity is robust in case of a breach. Some cybersecurity breaches will be much harder to detect than others.
You should be vigilant, and test on a frequent basis so harmful breaches don't go under the radar.  Find out about implementing a disaster recovery strategy to understand how you can put plans in place to protect your organisation against data loss.
Keep Level-Headed And Calm
Should a cybersecurity breach pose a genuinely grave threat to your company's data security, your organisation must remain calm and collected. Don't panic and send messages of correspondence to customers that are full of inaccurate misinformation.
Get the facts right first about what's happened and the impact it has had on the data you currently hold. Your management team must show clear leadership and direction to keep your customers calm and retain their trust.
Customers will start to feel uneasy if it looks like your organisation hasn't the faintest idea what to do in this sort of scenario and gives off the impression that it hasn't put sufficient data breach response plans in place.
Conduct A Forensic Investigation Using Cybersecurity Experts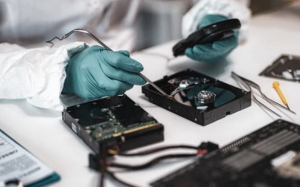 The stakeholders in your business, including customers, suppliers, vendors, investors, will want to see clear evidence of how your organisation is taking steps to respond to a cybersecurity breach.
Employ the services of external forensic IT security experts to try and get to the root of the problem, and this will also reassure your stakeholders that you are on top of things and not delayed in your response.
Remember only to hire the very best in the cybersecurity industry; you want to make sure this breach can be quickly resolved and won't negatively affect your organisation's future livelihood and success.
Work To Limit The Damage And Prevent Further Breaches
Once IT teams have successfully managed to locate the source of the data breach, they must ensure that further data breaches are prevented from happening. Are your computer systems riddled with pesky viruses?
In that case, your IT team should try and track them down and disable them so that they can't cause further harm and put more of the data you hold under threat.
Educate Your Staff On What To Do In A Data Breach
Your staff must know the protocols and actions they must take if a data breach should occur. Perhaps you already have staff members on your books with prior professional experience of data breaches.
Train your staff on crisis management training and how they can mitigate a security breach is essential. Your customer service teams will need to answer customer support calls and web chats to provide customers with helpful and accurate information on the situation.
If your staff are well-informed on what they need to do in a data breach scenario, it should help you to keep a steady and calm ship. Your staff must show top-quality professionalism so you can quickly resolve the data breach and emerge from it all relatively unscathed as a business.
Make Sure Your Organisation Is Aware Of The Consequences Of Major Data Breaches
Any serious profit-making organisation operating in 2022 should make sure they are fully aware of the consequences of significant data breaches, especially if you run a large organisation with a vast nationwide customer base.
A cyber security data breach in March 2020 saw the personal details of approximately 900,000 Virgin Media customers being accessed. So, this shows that no company or organisation today is too big or small to experience a data breach.
Experiencing a cybersecurity breach is always a hassle; however, these are some top tips we came up with to help you handle a breach promptly and professionally today.
Author Profile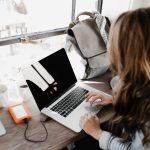 Blogger by Passion | Contributor to many Business Blogs in the United Kingdom | Fascinated to Write Blogs in Business & Startup Niches