As businesses strive to create an inclusive and accessible work environment for their employees, they must consider how their physical environment can support people with disabilities.
Providing an accessible workplace is not only beneficial for employees but also frequently necessary under relevant legislation, such as – in the case of firms in the UK – the Equality Act 2010.
We take a closer look at the many ways that business buildings can be modified to ensure a safe, comfortable, and accommodating work environment for all employees.
Why is an Accessible Workplace so Important?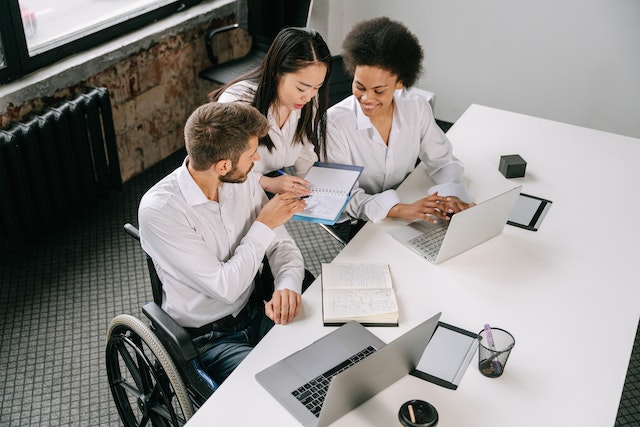 Creating an accessible workplace is essential for businesses if they are to foster a safe, comfortable, and inclusive environment for all employees.
There are numerous advantages of providing an accessible space, and these include:
Improved Employee Morale
One of the most significant benefits of an accessible workplace is improved employee morale. When employees feel that their needs are being met, they have increased job satisfaction, which can lead to higher positivity, productivity, and engagement.
Compliant with Legal Requirements
Businesses in the UK must also ensure that their buildings comply with the Equality Act 2010, which sets out a legal requirement for employers to make reasonable adjustments. This means that businesses must provide access and support tailored to the individual needs of employees with disabilities.
A Welcoming Environment
Making an effort to create an accessible workplace can also create a more welcoming environment for prospective clients and employees alike. Potential clients may be more likely to do business with a company that shows it is willing to accommodate the broadest possible range of people.
Improved Productivity
Finally, an accessible workplace can help to improve employee productivity and engagement. Providing employees with the tools and resources that they need to do their job effectively can lead to increased productivity and efficiency.
How can Business Buildings be made Accessible?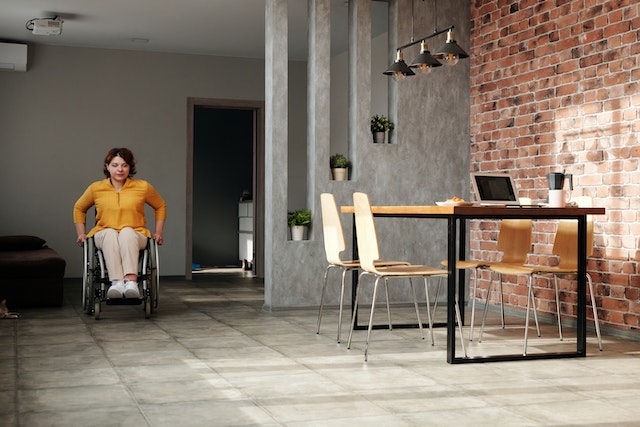 Businesses can make various modifications to their buildings to ensure they are accessible to all employees.
Some of these include:
Ensuring Adequate Lighting and Signage
Providing adequate lighting and clear signage can help people with reduced vision or mobility navigate their way around a building. Businesses should also consider installing elevators, ramps, and other wheelchair-friendly features such as automatic doors.
Providing Accessible Workstations
Businesses can also create accessible workstations by providing ergonomic office furniture for seating and adjustable desks and keyboards. Some great additions include adjustable chairs, footrests, and keyboards with multiple height levels – these are all great for employees with physical impairments and will ensure that they can work in comfort.
Making Accommodations for People with Hearing Loss
Businesses can make accommodations for employees with hearing loss by providing assistive listening systems or audio loop systems. Additionally, businesses could work to ensure their staff members are familiar with sign language, as this will help them communicate more effectively with customers and colleagues who are deaf or hard of hearing.
Installing Assistive Technology
Assistive technology such as voice-recognition software and specialised keyboards can also be installed in the workplace to assist those with communication or mobility impairments. Some great examples of tools and technology that can be used include:
Specialised keyboards and mice
Screen readers
Voice recognition software
Adaptive switches for the disabled
Text-enlarging software
Ensure that Mobility Needs are met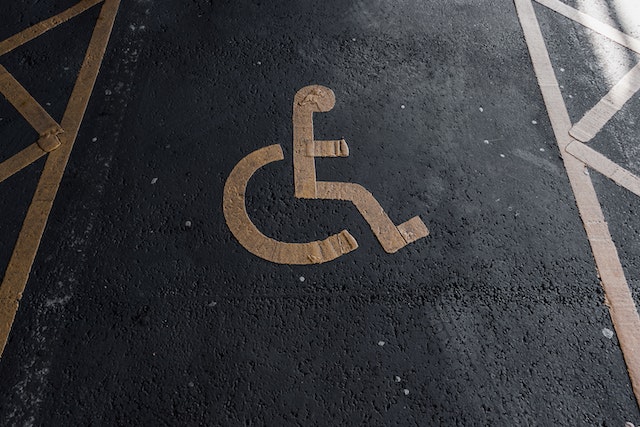 Businesses should also ensure the overall layout of the building is designed to meet the mobility needs of all employees. This includes ensuring that doorways and hallways are wide enough for wheelchair access, installing ramps where necessary, adding accessible platform lifts, and providing accessible parking spaces.
Creating an Inclusive Environment
Businesses should also strive to create an inclusive environment in their buildings that is welcoming to all employees. This includes providing accessible bathrooms and break rooms, as well as gender-neutral spaces and lactation rooms for nursing mothers (albeit the latter is a development that is largely confined to the United States).
Businesses should also consider implementing anti-discrimination policies and offering sensitivity training to ensure everyone is treated with respect and dignity.
Enforcing Policies and Procedures
Another priority for businesses is to ensure their own, internal policies and procedures follow relevant anti-discrimination legislation, such as the Americans with Disabilities Act in the US.
Steps to ensure adherence to relevant law will likely include providing reasonable accommodations for employees with disabilities, such as flexible work hours and holiday leave or modified workstations.
Offering Support for Mental Health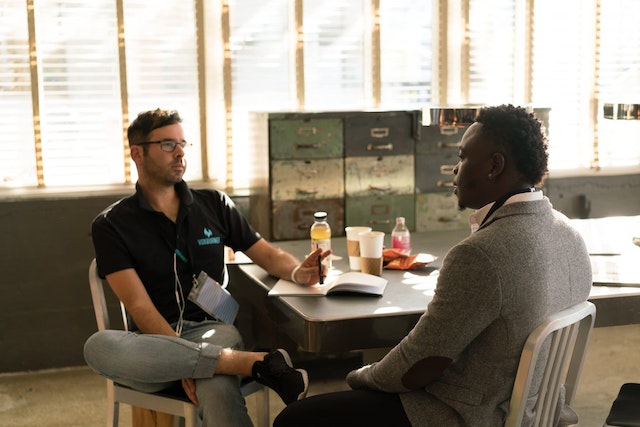 Businesses should also try to provide resources and support for employees with mental health issues. This could include offering confidential counseling services, providing access to employee assistance schemes, and creating a safe space for those struggling with their mental health.
Final Thoughts
Creating an accessible workplace is not only beneficial for employees but also necessary under much equality legislation in place around the world. By making a few simple modifications to their business buildings, organisations can ensure that their workplace is accessible for all and create a more welcoming environment for prospective clients and employees alike.
Author Profile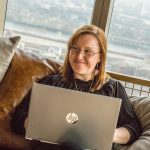 Blogger and Educator by Passion | Senior Online Media & PR Strategist at ClickDo Ltd. | Contributor to many Education, Business & Lifestyle Blogs in the United Kingdom & Germany | Summer Course Student at the London School of Journalism and Course Instructor at the SeekaHost University.