The space around us can have a profound impact on the way we work and the way we feel.
This is why it's incredibly important to design the best office space possible to ensure that you and your employees feel motivated throughout the workday and don't resent having to come into the office on a regular basis.
Creating a gloomy and oppressive workspace with little consideration for things like relaxing areas or ergonomic office furniture for your employees to have a pleasant break at lunchtime or a space for them to get refreshments is quickly going to demolish their morale and increase your employee turnover significantly.
Here are some of our best suggestions for creating a positive and productive workspace so that you and your employees can feel motivated and ready to tackle each day.
1. Discuss Your Employees' Needs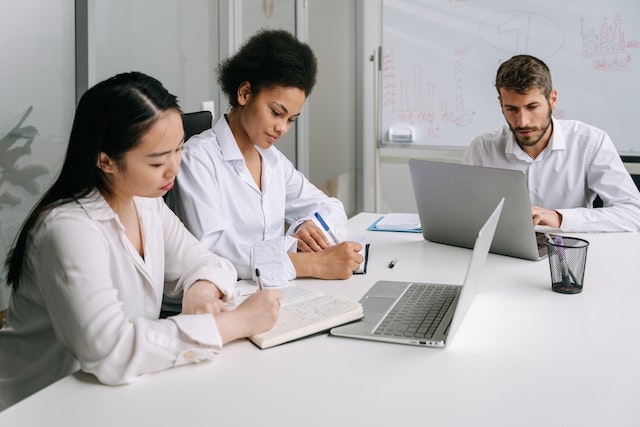 Many employers often forget to confer with their employees directly to figure out what people want or need when redesigning office spaces. This is why it's essential to get employee input, as they're likely spending a lot more time in these areas than you might be, especially if you and other managers have your own offices to work in.
Get their input on everything from their actual workstations, breakout spaces, and meeting rooms to kitchens, breakrooms, and even bathrooms. It's worth remembering that your team will likely feel even more attached to your office space if they've had a direct impact on how it's designed, too.
2. Aim For Comfort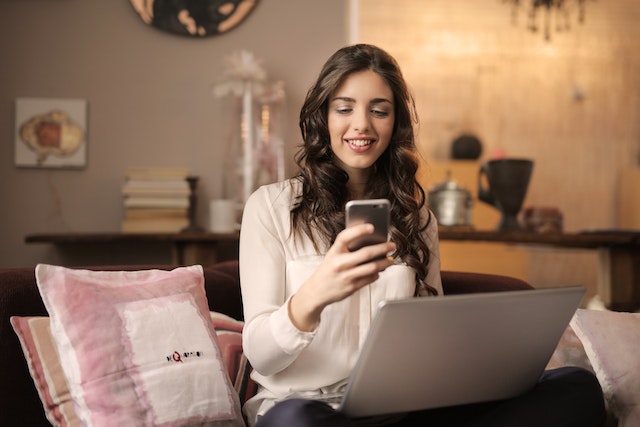 Many of your employees might be spending most of their workdays in your office space. But even for those that are doing hybrid work, spending some time working remotely and some time working in the office, comfort is still important, and so it's essential that you focus on designing a comfortable layout and choosing quality, ergonomic and pleasant furniture.
This will help to ensure that your team is as happy and comfortable as possible, allowing them to focus on their work rather than slowly becoming demotivated by working in a poor-quality environment.
3. Make The Space Functional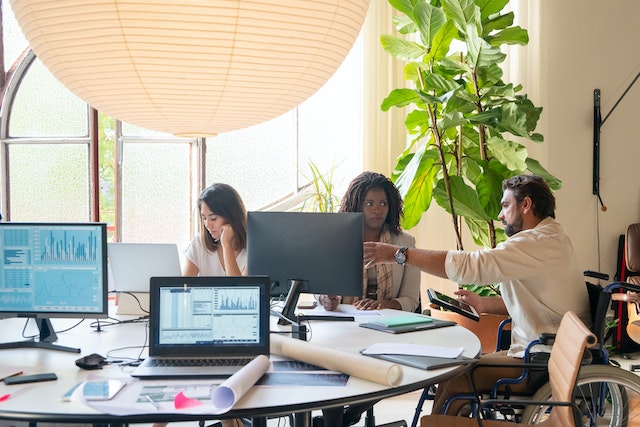 While keeping your team comfortable is very important, it should also be said that the functionality of your office space is also essential. How your office is laid out should be done in a way that makes life easier for your team and safer. A functional space is one that reduces the risk of accidents such as trips and falls and provides easy access around the office instead of forcing your team to walk through a maze of desks and other furniture.
While it might not be as aesthetically pleasing, you'll also have to put in some specific safety features, such as non-slip flooring for kitchen areas and cable protector ramps for cables that must go across pathways throughout the office. You'll also want to ensure that fire exits are easily accessible and clear and that pathways leading to these exits are wide enough to allow people to reach them safely.
4. Change Up The Layout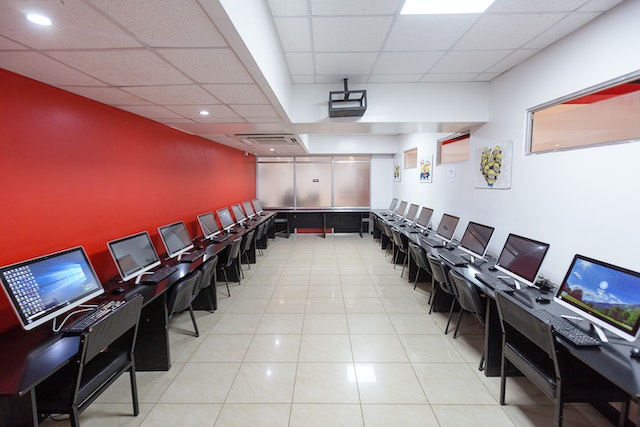 One great thing you can do to your office space is to change the layout entirely. If the space is new for your business, there's no reason you need to settle for the layout presented to you from the start, and if you've been there for a while already, a new layout can keep things fresh and help to motivate your team. If you own the office space and aren't simply renting, you could also opt for a full renovation of the building with the help of some professionals.
For example, you could hire local architects in London to professionally redesign your office, ensuring that all of your furniture will fit correctly and that the overall layout of the office is pleasing to the eye as well as being well designed from a productivity perspective.
5. Create Contrasting Work Areas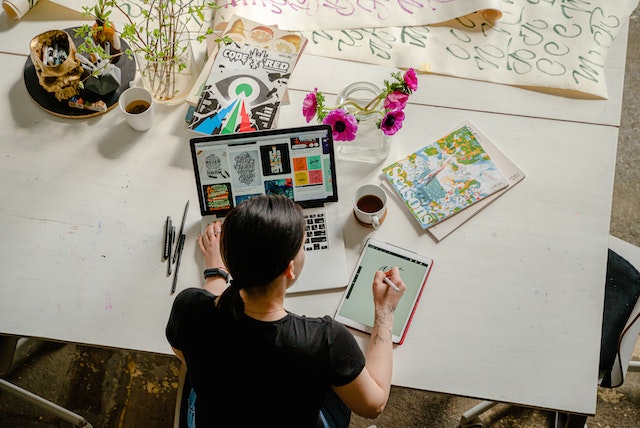 Having one giant office space that essentially looks the same and serves the same purpose throughout will get boring quite quickly. It's worth keeping the place fresh and interesting by creating a few different and contrasting areas throughout the office. Not only does this break the aesthetics of your office up, but it also provides your team with different rooms that can provide a change of pace from their standard working areas.
For example, you could add some areas designed for quiet working for those that want to knuckle down and focus, and then you can also create some collaborative spaces for those wanting to work together and discuss their work without disrupting everyone around them. These areas are also good for teams to practice presentations for important clients.
6. Promote A Clutter-Free Mentality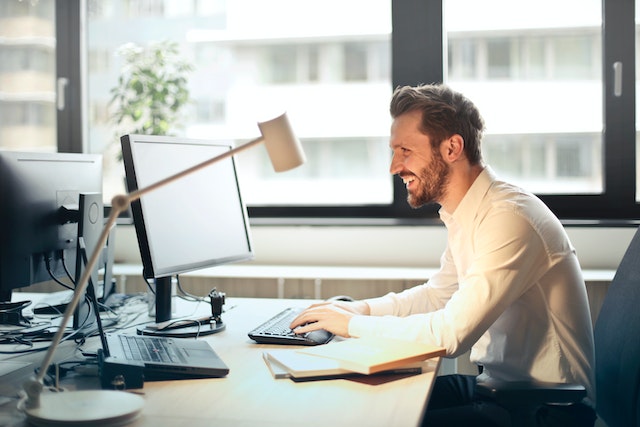 While we all function differently based on the way our workspace is laid out, it's true for many that a cluttered desk makes for a cluttered mind. Some may thrive in a messy and disordered workspace, but this can be a huge distraction for many others, so cultivating a clutter-free mentality for your team can be very useful. There are some ways you can design your office space to cater to this pursuit, too.
A clutter-free workspace can be achieved with the help of many different tools, such as cable ties and desks that can hide wires and offer plenty of storage space. Of course, you can also opt for wireless technology as well, and choose minimalist furniture. You could also try to dissuade your team from cluttering up their workspaces, letting people know that you want everyone to work together to create a tidy and sophisticated office.
7. Make Use Of Nature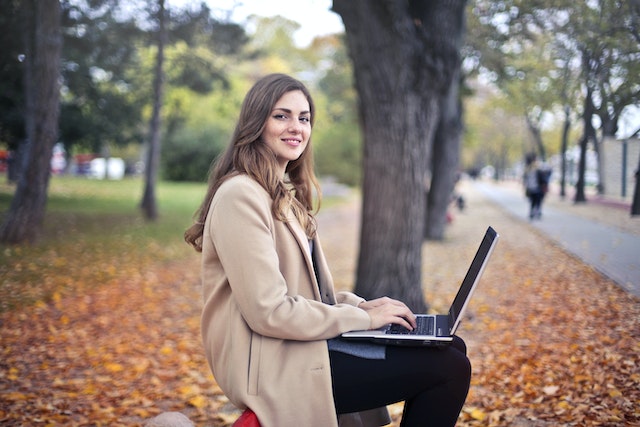 One of the features that all workspaces can benefit from is plant life. Adding house plants to your office is a fantastic way to improve your team's productivity. There are many benefits of having plants in your office, including health and well-being and boosting your employees' productivity. When it comes to health, plants are well known to be natural air purifiers, taking in expelled carbon dioxide in the air and releasing oxygen.
They are also said to help reduce stress levels and boost our mood substantially. This is why it's recommended for everyone to get outside into nature, too, as this can be a great way to improve mental wellness. Plants also act as natural acoustic dampeners, reducing the noise escaping your office areas and keeping intrusive noises from outside at bay, allowing you and your team to work with fewer distractions.
With these 7 office space tips, you should be on your best way to a very fun and inviting workplace for everyone on your team.
Author Profile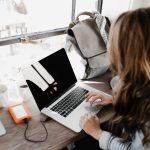 Blogger by Passion | Contributor to many Business Blogs in the United Kingdom | Fascinated to Write Blogs in Business & Startup Niches