In recent years company culture has begun to hold more importance for employees. Previously a good salary was enough; it was the driving force behind attracting and retaining talent. However, as the modern workplace evolves, these benefits are not prioritized as they once were. Instead, employees, today place more emphasis on finding a company that has a robust and positive culture that revolves around learning and growth. This blog is to provide a practical guide on building a company culture focused on learning.
Why?
Employees are eager to learn; they want to develop their skills as it helps them to advance in their own careers. Most employees in the modern workplace value development and see it as a necessary part of the job. Gone are the days when people would enter a job in their teens and stay in it until retirement.
Employees who receive insufficient training or inadequate opportunities for progression are far more likely to leave their jobs. However, companies that value their company culture and promote learning and development see less turnover. When employees are more engaged by their roles and responsibilities, they are often more productive. In addition, companies that encourage continuous education are better able to develop the talents of their staff.
The latest generation of workers is more mobile than previous generations, which will only continue as the younger generations come up through workforce collaboration. It can then be a challenge to keep your staff engaged when progression opportunities drive those staff. It is about balancing the career desires of your multigenerational workforce. Any cultural shift made will be beneficial for all demographics within your workforce and your company itself.
Learning can be used as a strategic initiative that can transform the employee mood within your company. It can be used as a tool to increase engagement and productivity, which in turn aids in the success of the business's long-term goals. Use employee learning as an opportunity to communicate what skills or knowledge will best support the company's strategy and tie learning opportunities in with those goals.
How?
Begin by opening it up to staff, ask them what they want to learn about. What areas of the business or their individual roles do they feel they want to know more about? When employees are interested in the topic, the learning is much more effective. Learning takes many forms, it could be seminars or conventions, or it could be in-house learning. It may be hard to find the right resources, in which case you may want to look into e-learning content production. Wahoo Learning can help you produce your own e-learning resources that are tailored to your business.
Consider merging learning and advancement together. Allow employees the chance to show their capabilities and apply what they have learned to a variety of roles within the small business. Some managers prefer to use other methods to track an employee's progress, including recognitions, milestones, and rewards. Although this may seem like it is infantilizing employees, it can be an effective encouragement tool.
Make an effort to establish the links between learning and performance. Help employees understand that their desire to learn is valued and, in fact, essential to their performance in their role. Integrate learning with the day-to-day running of the successful business to ensure that the learning continues and it isn't a one-off.
After you have established the links between learning, performance, and outcomes, you can begin to support the application of the knowledge. Follow up with your employees to find out how they are using the knowledge that they have acquired within their roles. What are they doing differently? Has the learning resulted in any behavioral changes or better results?
As a manager, you may need to undertake some learning to help you coach your employees better. It may be worth looking up the common tactics used by managers to help their staff learn. If you aren't an effective coach, your employees won't be learning effectively.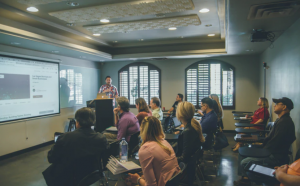 Learning doesn't always have to come from external sources. One of the most effective performance management strategies is feedback. The use of feedback allows for collaboration and open communication between managers and staff. It gives the staff actionable tools to help them identify gaps in their skills or knowledge and praise their strengths; this encourages them to find their own learning opportunities. It also gives managers a measurable metric for success as it is evident if they have learned from the feedback or not.
Another in-house technique that can be used is knowledge sharing. Identify employees who are doing well in a particular area and harness their skills and knowledge. Then, have these employees share their knowledge across the organization. It can be excellent for employees to learn from others at the same level as them instead of constantly learning from superiors.
Conclusion
Employees in today's workforce see their relationships with employers as less paternalistic than in previous years. Employment today is seen as more of a partnership with equal access to all learning opportunities. In that respect, it is perfectly reasonable to hold employees accountable for their own learning. By taking on board the above, you can make the transfer of knowledge an integral part of your business, setting up both yourself and your employees for success.
Author Profile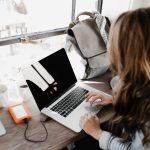 Blogger by Passion | Contributor to many Business Blogs in the United Kingdom | Fascinated to Write Blogs in Business & Startup Niches