What is Cryptocurrency?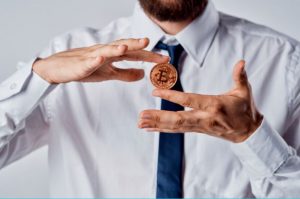 Cryptocurrency is a virtual model of transaction in the form of virtual coins or tokens people use for investment and online trade. It is obtained in exchange for money units like dollars, pounds, etc.
Cryptocurrency is generally very secure as each of the coins has a unique code that cannot be duplicated. Cryptocurrencies are also decentralized without any middleman like banks or governments involved. The transactions are also anonymous and cannot be traced.
The cryptocurrency was initiated with the release of Bitcoin in 2009. Currently, there are many brands of Cryptocurrencies available online and there may be more in the future.
Reason for Investing in Cryptocurrency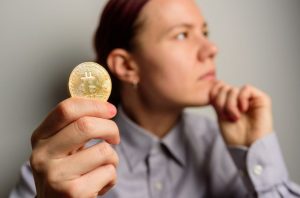 The Cryptocurrency market is yet in its infancy it is predicted that it will soon be the currency of the future- due to its rise in popularity and use-and so it is a good opportunity for investment. Most of the experts of finance agree on the big future of cryptocurrency and it seems that the predictions are coming true with many governments like that of the USA, UK, etc. trying to incorporate cryptocurrency.
Cryptocurrency is very popular with traders, supply services, etc. as there is no control or tax on them as of yet. The use of cryptocurrency however is limited to people who believe in its potential though it is becoming popular. The use of cryptocurrency globally however may take some time as it requires a high degree of globalization that has to date not happened.
However, any speculation in itself involves high risks and the conduction of thorough research. The Crypto market is very volatile due to the absence of a middleman, so investors should conduct their research in order to understand the real scenario of the various brands on the market.
Top 5 Cryptocurrencies for Future Investment
Listed below are the top 5 crypto brands that one can consider for investment in 2023 as they performed well in 2022 based on general crypto trends.
1. Bitcoin (BTC)
Bitcoin was created in 2008 by an anonymous group called Santoshi Nakamoto. Its price has fluctuated quite a bit in general yet most experts believe that this particular cryptocurrency will continue to dominate the market and even if its price falls, traders will benefit from its high liquidity. Also, with a market value of $1.01 trillion, it is to date the most popular form of cryptocurrency.
2. Ethereum or Ether (ETC)
This is the cryptocurrency of a decentralized software system that went live on the 30th of July, 2015. Its current market value is $195.54 billion as of March 2021. Some believe that Ether may in the future come to replace BTC though that is not the consensus. It incorporates new technologies such as NFT, smart contacts, etc. This is the reason for its growing popularity and thus is a good investment opportunity.
3. Chain-link (LINK)
Link is the first cryptocurrency to incorporate connecting real-world data and blockchain technology. This particular feature makes it very attractive to industries. LINK is currently valued at $31.8 and is expected to rise to $100. So, this seems to be a promising investment.
4. Polka dot (DOT)
This too has incorporated a lot of smart features into itself. The major advantage of DOT is that it allows users to interact with other cryptocurrencies. The value of DOT is currently $31.8 but is expected to increase to $50 in 2022 and more in the succeeding years. This may not be a high-profit generator but according to the trends, it is believed that DOT will show a steady increase for a while yet and thus is a very stable option for investment.
5. Finance Coin (BNB)
This cryptocurrency is mainly used for paying fees and in trade in the Binance exchange. It is also useful for finance trading with major cryptocurrencies such as BTC or Ether. BNB was launched in 2017 and since then has become the 4th most popular coin in the world. There are other projects linked to BNB and it is expected to do well in the future. So, this is a definite safe bet for investment according to the experts.
Bitcoin Billionaire is one of the best go-to places for crypto investments.
It is important to remember that all of the above choices are speculations as is the proclaimed bright future of the cryptocurrency and given the volatility of the market, it is necessary to invest while keeping in mind one's risk appetite.
If one's risk appetite is low and the plan is to have a stable investment and profit, it would be advisable to look into cryptocurrencies like Cardano, LiteCoin, Tether, etc. Here, profit generation is slow but it is more stable in comparison.
Various platforms offer cryptocurrency services and one must research carefully before choosing one on analysis of all the risks of it crashing, loss of the crypto wallet, etc. Also, one must be familiar if not thorough with the principles and tools of market trading before investment.
What is the Risk Factor?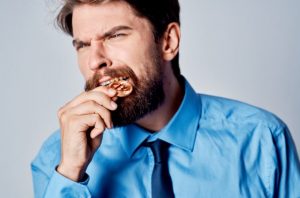 As mentioned before, cryptocurrency is free of any regulatory body and thus the market is what controls its value. The advantage of this is that people need not be worried about their holdings decreasing in value via induced inflation or any other means, however, this leaves the value of the cryptocurrency at the mercy of its demand and supply. The supply of a particular coin is in itself fixed and thus it finally falls to the consumers to decide the value, aka the demand component. It is advised that any investor, novice or otherwise, conduct thorough research before undertaking any investment.
To Conclude
Investment in cryptocurrency is a very profitable though risky venture. A lot of the cryptocurrencies currently do not hold too much value but it is expected to increase rapidly with time. Experts' advice is to not invest more than one can afford due to the cancer of financial ruin. So, all in all, this is a good venture to try and boost one's finances.
Author Profile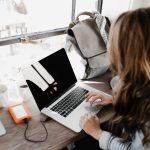 Blogger by Passion | Contributor to many Business Blogs in the United Kingdom | Fascinated to Write Blogs in Business & Startup Niches