Cryptocurrencies in the U.K have not been welcomed with open arms yet. Though cryptocurrencies are not illegal, it seems a bit unfair to say that it is all legal and open. The freedom of using cryptocurrencies has rather been carefully measured as it lacks standard money-related definitions and procedures.
Basic Steps Involved in Buying Bitcoin in the U.K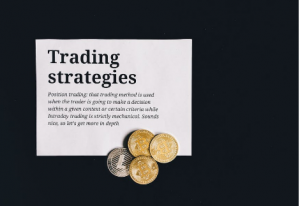 Bitcoin owners can sell and buy Bitcoins in the UK from peers via various mobile applications and desktop websites. In some countries, buying daily essentials using Bitcoins has also taken place. People have started ordering food and paying electricity bills the Bitcoin way. To do so, one must follow the steps given below to successfully create their Bitcoin account.
1. Open an Account
Most of the websites require new users to sign up and create an account. There are, but very few, U.K. website hostings that offer discounted rates on Bitcoin. You can trade with cryptocurrencies like Bitcoin (BTC), Ethereum (ETC), Litecoin (LTC), Ripple (XRP), and Monero (XRM).
2. Get an online or hardware wallet
Remember, it is not essential to purchase a wallet if you're buying Bitcoins just for the sake of selling them or gambling in casinos. But if you choose to go for long-term investing, you need a wallet to store all of your Bitcoins. Online wallets are mostly free. After creating an account, the website will ask you for your payment details and other authorization questions.
The wallet will provide you with a public key that you will use for future Bitcoin transactions. You can opt for a hardware wallet that is nothing but a USB memory stick that you can connect to your laptop to check on your crypto portfolio.
3. Transfer money from bank accounts to your Bitcoin wallet
If you do not have personal possession of your Bitcoin, it will always be at risk. Use your bank money to buy Bitcoins and after purchase, immediately transfer it to your Bitcoin wallet. Leaving your Bitcoin with a third-party website could make you have less control over it.
While depositing money into your crypto wallet, you will often encounter a deposit fee of $10 or £10. In general, the first time deposit amount is £250 to £500. One can pay by SEPA credit or bank transfer.
Best Websites for Cryptocurrency Trading (Bitcoin) in the UK
The best way to learn more about Bitcoin and Bitcoin wallets is to check out Bitcoin UK. This website not only acts as an exchange platform but also gives you an idea about terminologies like Blockchain and digital wallets. Here are some of the popular cryptocurrency trading platforms in the UK. The bitcoin wallets will be helpful to convert bitcoin into cash.
Coinbase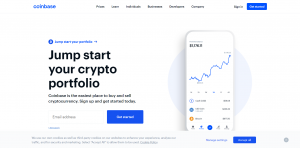 Coinbase quotes itself as the most trusted place for the conversion and trading of Bitcoin. You can either link your bank account to the website or use applications like Paypal. You can also perform Bitcoin transactions with credit and debit cards.
Coinbase also provides users with an online wallet and has a mobile application too. All you will need to do is create an account, get yourself a wallet if you don't already have one, and go through the verification process to link your bank account to the website.
The only drawback is that Coinbase has a high fee for every transaction you make. Some websites only charge you for converting your Bitcoins to pounds but Coinbase charges you a fee for every buy and sell. You will spend at least $3 for every transaction.
Bittylicious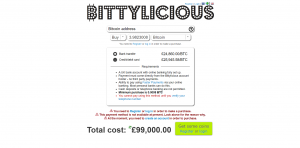 Bittylicious is a cryptocurrency broker based in the UK. It is meant for those traders who don't want to go through lengthy and boring verification processes. You simply add your Bitcoin wallet address and the amount you wish to spend. You will be asked to enter your email ID too. All Bitcoin transactions are currently done via an IP address in the UK.
This website does not provide you with an online wallet. So, see to it that you have one online or a physical wallet like Ledger Nano. Bittylicious does not allow any third-party payment. Only payments coming from a UK bank account are accepted.
The rates provided on the websites are much higher than the actual rates you will see on the internet. This is because Bittylicious adds all its deposit fees and transaction fees before you even decide which cryptocurrency to buy. Bittylicious is not the safest option but if you want to stay anonymous with your transactions, then this is the way to go.
There are many more online exchange platforms open to trading in the UK. Some worth mentioning is eToro, Kraken, and LocalBitcoin.com. LocalBitcoin offers peer-to-peer exchange as well as exchanging your local currency with Bitcoins. You can buy, sell and trade using Kraken. It also has its own mobile application. You can easily get started with Bitcoins after completely exploring them.
Websites to Avoid While Trading (Bitcoin) in the UK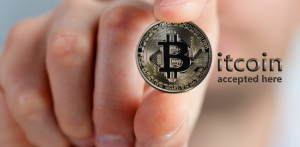 More than knowing the right ones to use, it is important to know the websites to avoid trading on at all costs. Below is the list of platforms to trade bitcoin that are either outdated or simply not secure enough.
Mercatox: Not secure enough
CoinFloor: Only six cryptocurrencies available and transaction fees are very high.
CoinEgg: Not UK-based anymore. Currently owned by China and western traders and investors are sidetracked.
IO: Charges a very high transaction fee and a limited amount of deposit without KYC verification.
Few Rules and Regulations to Keep in Mind While Dealing with Cryptocurrency in the UK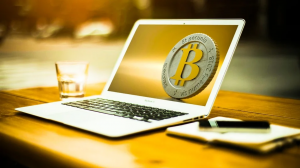 Cryptocurrency exchange platforms are required to register with the Financial Conduct Authority (FCA) unless they acquire an e-money license.
Verification forms such as the KYC (Know Your Customer), KYB (Know Your Business), CFT (Combatting the Financing of Terrorism ), and/ or AML (Anti-Money Laundering) have to be filled with care.
Your bank must be a crypto-friendly bank.
Before you buy crypto, do a complete background check of the vendor. Check whether his payment methods align with yours. You must also give their transaction history a check.
Author Profile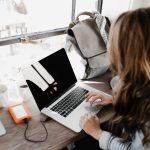 Blogger by Passion | Contributor to many Business Blogs in the United Kingdom | Fascinated to Write Blogs in Business & Startup Niches