While that might sound like a funny question, there is a legitimate reason behind it.
Snoop Dogg and Gordon Ramsay may not sound like natural business partners. Admittedly, they are both prone to more than the odd profanity, but one is an American rapper, and the other a Scottish celebrity chef.
So, where is the common ground?
Well, the west coast rapper and the fiery Scot are planning to open a restaurant in Glasgow as Yahoo News via the Glasgow Times report.

If that is a success, why not London next?
The Background Story
Snoop is a vegan, but this will not be a plant-based restaurant. According to a report in the Daily Record, Snoop says that there will be:
"Food everybody could enjoy – food for the family. Burgers, mac 'n' cheese, fried chicken, and maybe one or two local dishes like haggis to keep things authentic."
Gordon Ramsay certainly likes to try lots of different things and is not afraid of diversification. For example, he only became a chef when his first career choice was stopped short. Initially, Ramsay had planned on being a professional footballer, but injury put paid to that ambition. So, he followed up on his love of food and built a world-beating reputation on the back of it.
However, he is not only a great chef but an astute businessman too. He has been featured in the Forbes Celebrity Top 100 and is estimated to be worth $220 million. As well as collecting a string of Michelin stars along the way, he has opened dozens of restaurants worldwide.
He is as famous for his on-screen persona as he is for his food and has his own TV production company. In addition, he has expanded his online presence and recently launched an NFT Sandbox game.
The Likelihood of a Ramsay – Snoop Restaurant in London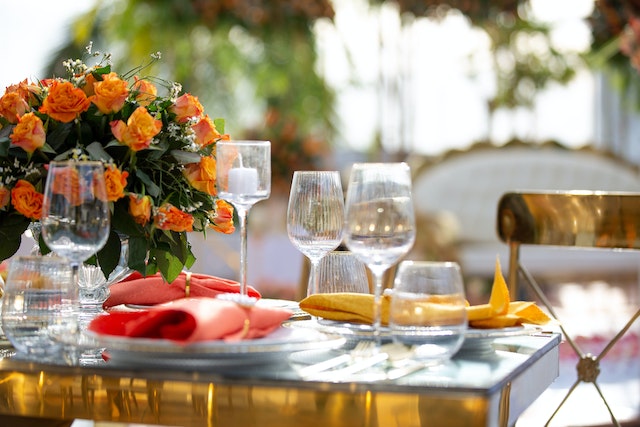 Knowing all of this might now make more sense for the Ramsay / Snoop Dogg collaboration. The pair have actually been friends for a while. They met on the set of Ramsay's TV show, The F Word.
Snoop says that he learned a lot from Gordon – and we must assume he didn't just mean foul language. Ramsay will partner with Snoop, who says he has been hoping to open a restaurant for a few years.
You might still be asking yourself, why Glasgow and not London?
It makes sense for Ramsay – he is originally from Johnstone, on Glasgow's outskirts. But what is Snoop's connection with the city? It turns out that he is a huge Celtic football club fan. In 2012 he was seriously considering buying shares in the team. Ramsay has thirty-five restaurants.
This is not Snoop's first foray into the world of food. He describes himself as a foodie and says that he loves all kinds of different foods. He says he likes to try menus from various cultures and experiment with various flavors when cooking at home.
He has authored a book called 'From Crook to Cook: Platinum Recipes from Tha Boss Dogg's Kitchen.' The book has been in the best-seller charts since it was released in 2018. The forward for the book is written by Martha Stewart – possibly the original TV cook.
Snoop and Stewart had a TV show together called "Martha and Snoops Potluck Dinner Party.' They welcomed celebrity guests onto the show to cook with them. But, despite Stewart's cookery fame, she had never opened her own restaurant.
That is until earlier this year when, at age 81, she opened the doors of her establishment in Las Vegas called The Bedford. Las Vegas is the city of casinos and entertainment, and The Bedford is housed in the very famous Caesars Palace where visitors can enjoy over 1700 slot machines besides the famed delicacies.
A Winning Recipe recreated in London?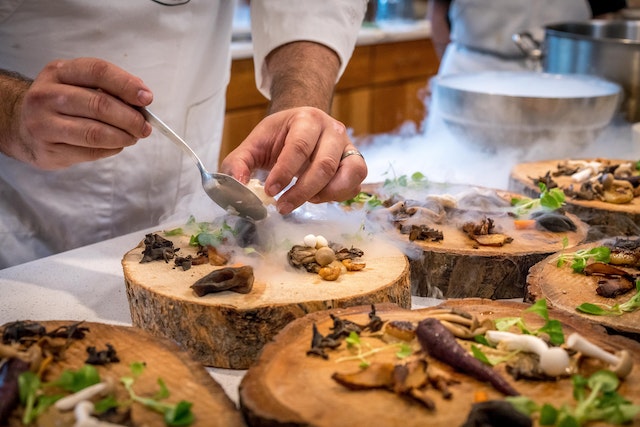 So the next logical step for Snoop would certainly be to open a restaurant in any of London's top casinos that also feature popular slot sites in UK or in the best hotels as this seems a winning recipe.
However, there have been no official announcements as to whether the Snoop collaboration will be a one-off or if they plan on expanding to London.
But we will make sure to share any further developments with our London crowd as soon as they emerge because we know that many London Lifestyle Bloggers and Famed Foodies would love to check it out.
Author Profile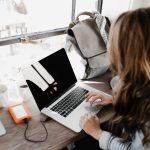 Blogger by Passion | Contributor to many Business Blogs in the United Kingdom | Fascinated to Write Blogs in Business & Startup Niches