If you want quick and reliable results from the SEO process, you cannot ignore Private Blog Networks or PBNs as they are known in the industry.
In London alone there are thousands of SEO consultants and SEO agencies and most of them use PBNs for SEO more or less under the radar. Some prefer not to talk about it publicly. However, top SEO experts like Fernando Raymond have created many guides and even an easy blog network hosting solution for the SEO community.
There is an urgent need to demystify PBNs for those seeking quick and effective SEO results. You not only have to know what they are but how to use them properly to get the results you want.
Let's dive right into the topic to understand what PBNs can do for you or your business website. Because many techniques that have been used in the SEO industry for over a decade can also be used by anyone with an interest in virtual properties and SEO.
What Is a PBN and how is it used for SEO?
Backlinks are what makes sites rank higher on search engines as they signal trust and relevancy.
They are part of so-called off-page SEO strategies whereas you can also achieve good results with on-page SEO such as tweaking your website and the content with more SEO-friendly keywords. But backlinks are probably the most critical factor to boost the domain authority.
Google for example likes to keep the importance of the ranking factor a secret, but the role of backlinks in SERP is an open secret.
The problem is gaining many backlinks if your site is relatively new and unknown, because tried and tested methods such as guest posting or PR for your business as well as link building usually only work, if a website has reached a domain authority of at least 10 and more (the highest score is 100, which hardly any website achieves).
Plus, they all take a lot of time and effort and may cost you as well. This severely limits their appeal to the newcomer who wants quick results with a lasting positive impact on their website. Many business clients achieve limited results after investing thousands in the traditional SEO methods.
A Private Blog Network can help you attain the same results in the space of a few weeks or months, with minimal hassle and possibly also fewer cost. But how does it work?
Essentially, a PBN is a group of websites that together provide platforms where you can add backlinks and information for your target site. The sites which are part of the PBN should ideally have high domain authority. However, when you start building PBNs you need to consider various factors or criteria to achieve this, and you can see them outlined in the graphic below.
The higher the quality of the PBNs, the more valuable is the link juice flowing from the PBN to the domain you want to boost.
Building a PBN is similar to creating a WordPress blog. All you have to know is which kind of domains to use (new or expired domains) and how to pick the right unique multiple Class IP hosting. Then you can get started with creating blogs that are unique and contain quality content.
How Does a PBN Acquire High Domain Authority?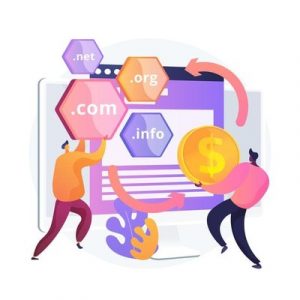 It is possible to have a PBN made of sites hosted on free WordPress (.com) or Tumblr and Blogspot.
That does not work too well. Being free platforms, it is not possible to create high authority sites using them let alone create link juice.
Many SEO experts recommend self-hosted sites, meaning you purchase a domain with a registrar and host it with a web host. The most popular blogging platform to use is WordPress.
A good Private Blog Network is made of domains that have existed for years with a healthy domain history. If you are looking to build a PBN with expired domains, it is recommended to check that they have been regularly maintained by a webmaster and contain very little spam or low authority backlinks when they are put up for sale by the hosting service or domain auction platform.
They are usually a good choice as they may have a high domain authority when purchased with plenty of backlinks and they have credibility in the eyes of the search engine.
How to Create a PBN that is good for SEO?
It takes a bit of expertise to set up a PBN, but it is all learnable.
At first, you have to find a domain that has expired and is up for sale.
You could buy an expired domain for as little as $10. If you buy in bulk, they are cheaper.
Of course, before you buy, you should ideally ensure that it has not been used by anyone else as PBN before. That would defeat the purpose of SEO.
The easiest way is to use a backlink checker such as Ahrefs or SEMrush. A quick analysis of keywords and backlinks would tell you if it is worth the effort and price.
You also have to use the Wayback Machine, an open-source web page archive, to check the previous incarnation of the URL. If it looked awkward and spammy, it is best to avoid it.
Don't worry. The number of expired domains runs into thousands. There are more than enough to go around.
Once you have purchased the domain, install a basic theme. A search engine crawler does not understand the difference between an aesthetic site and a simple one. Start publishing articles and include them in the links to your own site.
It would take a search engine such as Google about a week to a month to index the site. However, if you have bought a good domain name from an expired domain provider like Saket Wahi it's certain that your domain will get indexed fast.
Of course, only one site would not be able to provide you with adequate backlinks.
You would need several. When it comes to backlinks, the more sites you have as part of your Private Blog Network, the better it is for SEO purposes.
Once you have the domain you need and you host it using multiple IP hosting, which you can get at www.seekahost.app, the easiest and best private blog hosting solution, you are good to go.
Is it Really that Simple?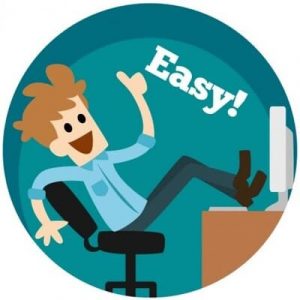 The essence of the process is really that simple.
The hard work is doing thorough research looking at backlink checkers trying to figure out what works and what does not.
There is also the challenge of writing and publishing reasonable quality articles that would provide you with backlinks.
If your Private Blog Network has more than a dozen sites, then this challenge scales up commensurately. Thankfully, you can find many copywriters these days or even bloggers that are willing to contribute free guest posts.
But look at the considerable rewards.
There is no better way to get a boost in SERP quickly. You not only get bona fide backlinks, but you also have complete control over how and where the backlinks are placed and the keywords used.
Are there any Downsides?
Not if you play by the rules. Using PBNs as part of a broader link-building strategy is quite common though not discussed online very often.
What you are looking for is someone with years of experience to make it work flawlessly. In the hands of the right person, a PBN is the best tool to get to the top of Google or Bing's search without breaking the bank.
Do PBNs work in 2021? Sure, they do. If you want high SERP, then using a Private Blog Network is one of the most effective ways. No matter what the naysayers have to say, the PBN technique is alive and well, if done correctly.
You can read more about PBN written by London's top SEO consultant Fernando Raymond.
Author Profile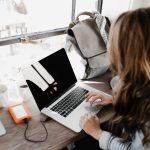 Blogger by Passion | Contributor to many Business Blogs in the United Kingdom | Fascinated to Write Blogs in Business & Startup Niches