London businesses were hit hard by the pandemic, and London's economy is still recovering from the impact of this. As the economy recovers and rebounds, how can translation services companies in London help London businesses make the leap from London to the international stage?
How can a post-pandemic translation service strategy in London draw out the language considerations of international businesses and thus help London businesses grow globally?
Today we will take you through the effect of the London economic crisis on businesses, the language concerns of London businesses growing globally, and how translation services in London can turn the tide for London businesses and generate revenue–thus impacting the overall UK economy.
The Effect of the Pandemic on London Businesses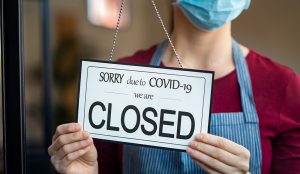 London is filled with businesses, small, medium, and large. Financial services make up most of the economy, with London being one of the world's leading financial centers for international businesses. It is the fifth-largest metropolitan city in the world. One-third of UK businesses are based in London, and there are 1.1 million businesses in London currently.
UK businesses were severely impacted by the Covid-19 pandemic. Overall, the UK economy measured by the gross domestic product (GDP), shrank by a record 19.8% from April to June 2020, according to the McKinsey Institute. Some industries shrank by 90% in April and May of 2020, according to the same source.
However, since the rapid Covid vaccine rollout in March 2021, the UK economy has rebounded by 2.1%, according to the Guardian. This rapid growth following the vaccine rollout shows promising signs that by next year, the economy could be back to 2019 peaks.
As of now, it is still 8.7% below its peak, according to the same source. The Office for Budget Responsibility, the Treasury's official forecaster, does not expect the economy to recover until 2021.
Many London businesses offering work from home jobs too now, can really gain traction by using external measures like translation services in London to ensure that they can move beyond their borders and reach new audiences worldwide. Through services from translation agencies in the London area, businesses may be able to recover from the impact of COVID-19 and ride the wave of the rebounding economy. Through these services, London businesses may generate revenue, invigorate sales channels, and boost the overall economy. We will see how later.
Language Concerns of London Businesses Growing Globally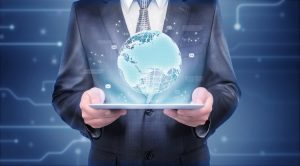 London has consistently had the highest proportion in the UK of people who speak the main language besides English. London also had the highest proportion of people with limited English proficiency. The most common workplace languages spoken in London after English are in this order: Polish, French, Gujarati, Spanish, Portuguese, Bengali, Tamil, Italian, Urdu, and more.
This means that London is truly a metropolitan city, with a large bilingual or multilingual population and workforce. For businesses to grow globally, they must gain a mastery of the languages of their target markets. Although most London businesses do use English as a workplace language, they still may alienate the limited English speakers within their city.
That is where translation in London comes into play. For businesses with language concerns as to how they will translate their materials, both for employees and clients alike, they might consider looking into translation agencies in London.
How to Boost the Economy with Translation Services in London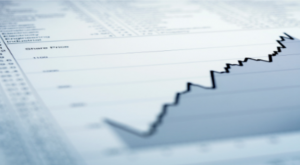 Language services can easily solve all your language problems, through the translation process. Translation services in London can offer a wide range of expertise and transform London businesses to reach a multilingual audience. Not only does London have a huge multilingual audience, but it also has a variety of industries that can accommodate this audience.
What are translation services? For London, translation services can help with everything from building a multilingual website to translating marketing materials to localizing websites, apps, and software. Aside from translating, these services also help with content writing, international SEO strategies, medical interpreting, and subtitling. They can certify all translations so that it is authenticated for use in institutions and government agencies.
There are a variety of industries in London, with the four major industries being the business district, domestic and international corporate headquarters, financial services, and professional services. Media, tourism, and technology also account for huge parts of London's economy.
When it comes to businesses, such as legal, financial, and tech businesses, translation companies in London can leverage using translators that are familiar with their chosen field. Translation in London must be more than just translating–it must be relevant work in the London business' field of expertise.
A London translation agency paired with a London business may be the answer to boosting the economy and helping it grow further back to its current state in 2019. So, how to find the right translation service for your London business?
How To Find the Right Translation Agencies in London?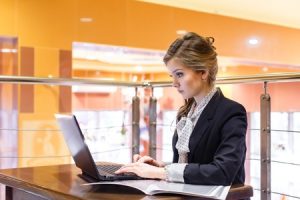 When it comes to finding the right translation agency for your London business, follow these methods:
Word of Mouth – Start by asking your network to see if anyone has a good experience with a local service. You never know, but word of mouth may lead you to the right door.
Searching Online – Googling "translation services in London" may come to some use after all. You can find many language service providers online that you can look at carefully and narrow your search.
Next, these are some of the criteria your business should check first:
Language Expertise – Look at their list of languages and language pairings. The more the better. If you're utilizing translation in London, make sure the service you use has the right language expertise first and foremost.
Industry Knowledge – Make sure as well that the translators you will work with have the right industry knowledge of your London business.
Customer Service Support – No translation agency in London is alike–so go with one that has an ultimate 24/7 customer service support. This is important because you might want to make last-minute changes to your documents or websites. You want to be in touch with your project managers at all times.
Client Testimonials – Lastly, make sure you utilize the client testimonials on the desired translation agency. You can also ask for references and check independent reviews of the quality of their translations online.
Make sure to ask a plethora of questions–how the service manages projects, how they make sure to keep abreast of the deadline, how they ensure accuracy if they use AI or software for translation, the credibility of the translators, and more.
Reach a wider Audience to grow as a London Business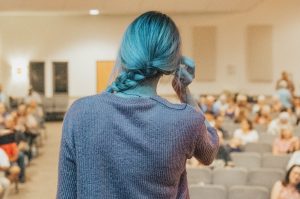 Translation services can support any London Business attract more clients globally by marketing and providing their products or services in multiple languages rather than just in English. This is hugely beneficial especially for London businesses with an online presence as potential customers will find your website on search engines for search terms in their native language. Go international and metropolitan and utilize the strengths and opportunities London offers businesses.
Author Profile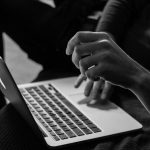 Always on the chase after hot and trending London and UK business news that disrupt, inform and inspire.