The gaming industry has evolved into a global powerhouse, with revenues surpassing those of the film and music industries combined.
From casual mobile games to competitive eSports, the demand for interactive entertainment continues to rise. If you're passionate about gaming and want to turn that passion into a profitable venture, there are numerous gaming business ideas to consider.
In this article, we'll explore some innovative and potentially lucrative gaming business ideas that cater to different niches within the gaming ecosystem.
10 Gaming Business Ideas You Can Start in the UK
1. Game Development Studio
One of the most direct ways to get involved in the gaming industry is by starting your own game development studio. This idea requires a solid team of skilled developers, designers, and artists who can create engaging and entertaining games.
You can develop games for various mobile, console, and PC platforms. With the right concept and execution, your studio can produce hit titles that generate substantial revenue and build a loyal player base.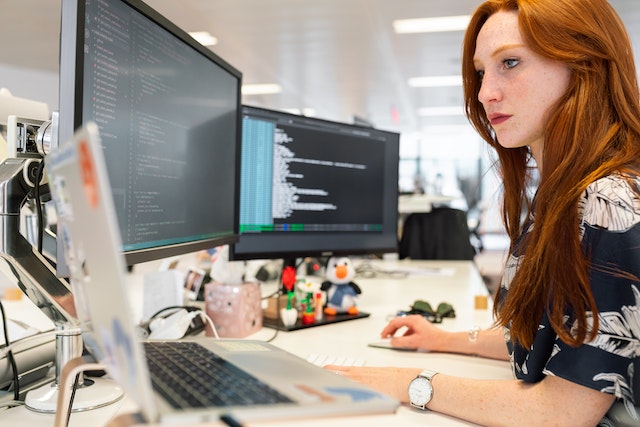 2. Mobile Game Development
The mobile gaming market has seen explosive growth and continues to be a thriving sector. Focus on creating addictive, user-friendly games for smartphones and tablets. Consider the freemium model, where the initial download is free, but players can make in-app purchases to enhance their gaming experience.
Engaging gameplay, regular updates, and clever monetization strategies can lead to significant profits.
3. Games Platform
A games website business idea involves creating an online platform where visitors can enjoy a diverse and engaging selection of playable games. This website would offer a wide range of genres, from casual puzzles to immersive RPGs, catering to players of all ages and skill levels. Regular updates and new game additions keep the content fresh and exciting, encouraging repeat visits.
The site's revenue model may involve a combination of advertising, in-game purchases, and premium memberships for access to exclusive games or features. A games website can become a popular destination for gamers seeking entertainment and a place to unwind by offering a user-friendly interface, a vast game library, and a vibrant gaming community.
Note that if you intend to offer your users lotteries, you must research and get the needed permits (including getting regulated as an online lottery provider). Furthermore, you must add full details about the lotteries you will offer. For instance, if you go with the Irish lottery, explain the rules to your users (most likely from the UK) with a simple guide to play the Irish Lotto from the UK.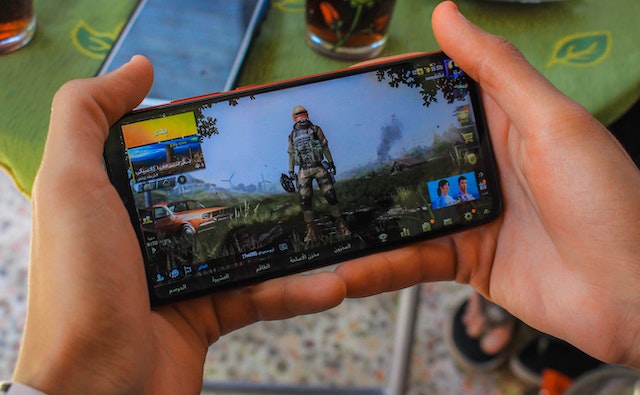 4. eSports Organization
Competitive eGaming, known as eSports, has transformed into a global phenomenon with massive audiences and lucrative sponsorships. If you're passionate about eSports, consider starting an eSports organization.
This involves managing professional eSports teams, organizing tournaments, and creating engaging content around the events. Sponsors, advertisers, and media rights can be substantial revenue sources in this business.
5. Gaming Accessories and Merchandise
Gamers are always looking for high-quality accessories to enhance their gaming experiences. Start a business focused on selling gaming peripherals such as gaming mice, keyboards, headsets, and controllers.
You can also design and sell branded merchandise, including apparel, posters, and collectibles for popular games or your own original designs.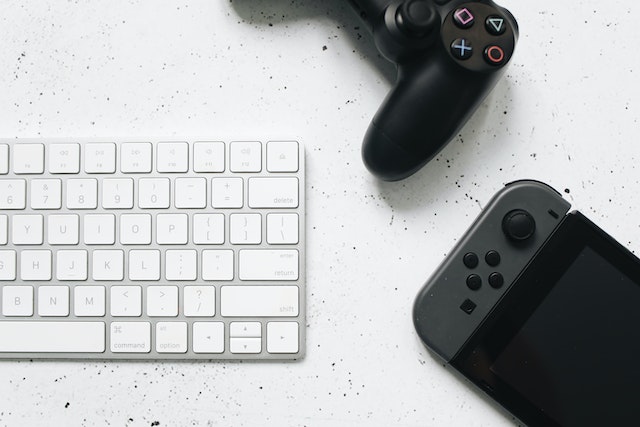 6. Gaming Content Creation
The rise of platforms like YouTube, Twitch, and TikTok has created opportunities for gamers to become content creators. Start a gaming-focused YouTube channel, stream your gameplay on Twitch, or create short, engaging gaming videos for TikTok.
Building a dedicated audience can lead to advertising revenue, sponsorships, and even product endorsements.
7. Game Streaming Platform
With the rise of cloud gaming, there's an opportunity to create your own game streaming platform. This business idea involves providing a platform where users can stream and play games directly from the cloud.
You'll need robust infrastructure and partnerships with game developers, but the potential for success is substantial if you can create a seamless experience.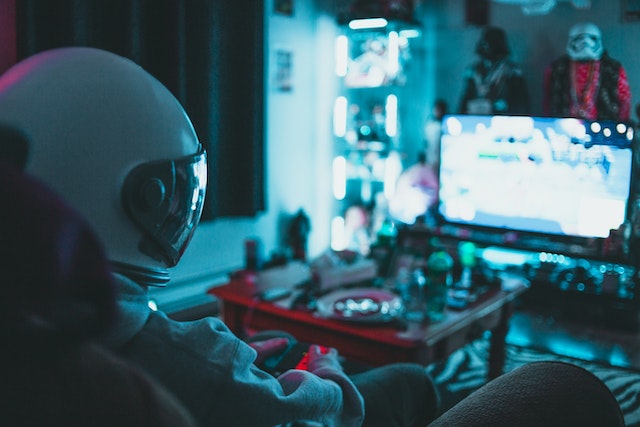 8. Gaming Education and Coaching
Aspiring gamers are often looking to improve their skills. Start a gaming education and coaching business where you offer online tutorials, coaching sessions, and guides for popular games.
You can also provide workshops on game design, streaming, or eSports management.
9. Virtual Reality (VR) Gaming
VR concepts are one of the most popular business ideas in 2023. Explore the immersive world of virtual reality gaming. Develop VR games, create VR experiences, or set up a VR gaming centre where customers can enjoy cutting-edge VR technology.
As VR technology becomes more accessible, the demand for engaging VR content will continue to grow.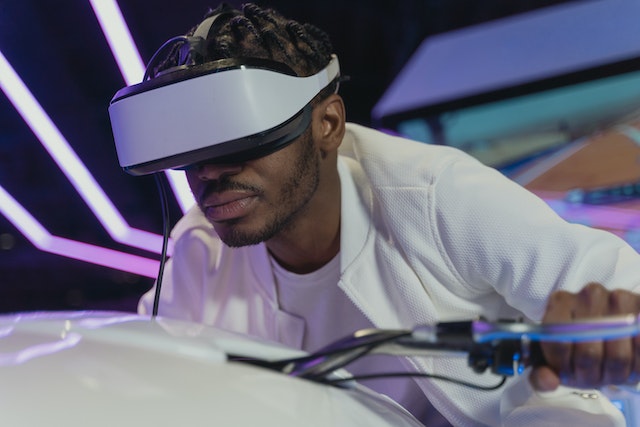 10. Indie Game Publishing
If you're not interested in game development but have a keen eye for innovative games, consider starting an indie game publishing company. Work with independent game developers to publish, market, and distribute their games.
The indie game scene is known for creativity, and you can be a part of bringing unique and captivating games to a broader audience.
Gaming Industry Growth: A Huge Potential to Make Money
Since its humble roots as a niche hobby, the gaming industry has grown into a multibillion-dollar enterprise. Now with e-sports, streaming platforms, mobile gaming, virtual reality gaming, and the potential to make money through them – the potential in the gaming business is immense.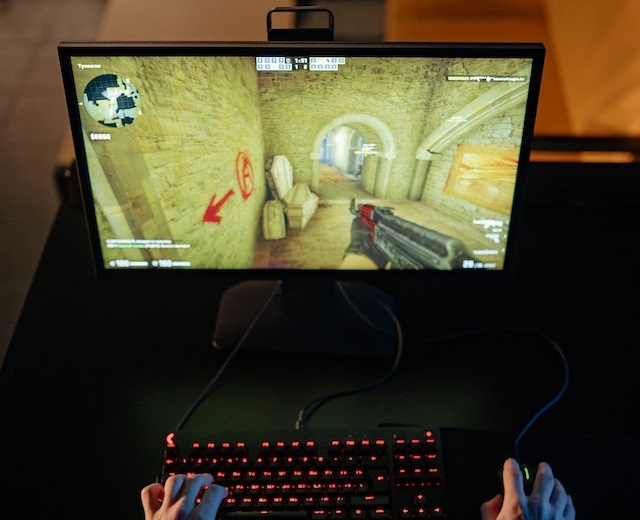 In fact, the gaming market is projected to be valued at approximately USD 245.10 billion in 2023, with a forecasted growth to reach USD 376.08 billion by 2028. This remarkable expansion is anticipated to occur at a Compound Annual Growth Rate (CAGR) of 8.94% throughout the forecast period spanning from 2023 to 2028.
Entrepreneurs and investors looking to capitalize on this expanding gaming market have many avenues open to them, from game creation and publishing, hardware manufacturing, and competitive gaming events all the way to hardware retail sales and hardware distribution. Microtransactions, in-game purchases, subscription models, and sponsorships have become reliable revenue streams; sponsorships, advertising, and merchandise sales excel in the e-sports world.
Conclusion
The gaming industry offers a multitude of exciting business opportunities for passionate entrepreneurs to start a gaming company. The possibilities are vast, from game development to eSports management and gaming cafes to content creation. Choose a niche that aligns with your interests, skills, and resources, and be prepared to adapt to the ever-evolving landscape of the gaming world. With dedication, creativity, and a deep understanding of the gaming community, you can turn your gaming business idea into a thriving and profitable venture.
Author Profile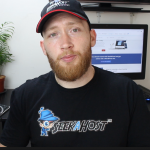 Content writer and WordPress website developer. I also love to create content on YouTube and other social platforms as well as promotional and social marketing.