In the digital age, customers communicate with businesses and service providers through multiple channels. Here we discuss the best CRM system.
Be it by phone, social media, email, or even old-fashioned fax, options abound. As such, it doesn't suffice to have a business website alone; professionals across most industries needed solutions for this challenge.
Among other options, it's arguably Customer Relationship Management (CRM) software that best serves this purpose.
But what exactly is the meaning of a CRM, and how would you choose the best CRM system in the UK that fits your needs?
Let us dedicate this post to uncovering answers to all these questions about CRM systems.
What is a CRM System?
Starting with the fundamentals, let us define CRM systems.
The CRM acronym may describe a wide range of practices that seek to manage interactions with customers. However, it now most often refers to consolidated software that specifically incorporates these practices, CRM systems.
CRM systems, then, are software solutions dedicated to customer interaction management.
They are typically software-as-a-service (SaaS) and, over the past decade, are increasingly becoming cloud-based instead of on-premises Nonetheless, one cannot overstate their prominence in the digital age, regardless of their form.
Notably, SalesForce traces CRMs' origins to the 1950s, and Statista notes it is the largest software market today.
To serve their purpose, then, CRM systems typically include the following core features:
A searchable customer database with contact management capabilities
Lead analysis and customer segmentation tools
Other analytics tools, like sales data
It is notable, however, that core CRM features will vary across vendors.
Such capabilities as email integration and workflow automation, for example, are common but not guaranteed. Moreover, as we'll cover below, additional features such as lead analytics will vary both across vendors and across CRM types.
As such, choosing a CRM system is often a difficult task that requires diligent market research. It must be a choice based on the size of your company, your industry, your budget, and more.
But before delving into such criteria, let us briefly outline the main types of CRM software available today.
What Types of CRM are there?
Core features aside, CRM systems are then divided into subtypes for a stronger focus on specific areas.
Some will identify many subtypes, such as
Strategic CRM
Campaign management CRM
However, both for text economy and clarity, let us only outline the 3 main ones:
Operational,
Analytical,
Collaborative CRM.
1. Operational CRM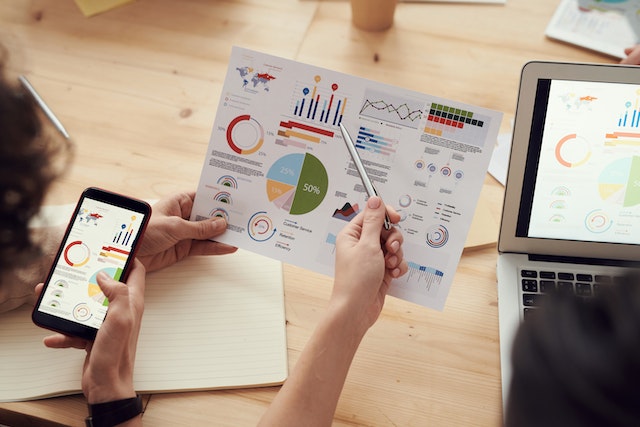 Toward that end, Operational CRM typically focuses on three main features:
Marketing automation. Such tools augment marketing activities such as email campaigns. By setting automated email triggers based on lead scoring, businesses may use such automation to optimize their lead acquisition activities.
Sales automation. Such tools, as the name implies, follow marketing tools and enhance sales outreach. They may include automatic task assignments to sales representatives based on lead nurturing analytics, pipeline management, and more.
Service automation. Finally, service automation tools focus on customer service to enhance the overall customer experience (CX). These may include task delegation to sales representatives, email aggregations, and more.
Understandably, while potent, these functionalities will often benefit larger B2C businesses than, say, home service providers. To choose the best CRM system with this focus, one must likely specifically value large-scale marketing and sales. And, considering that a notable criticism of many CRM systems is an overabundance of features that users may not use or need, that's a useful distinction to make early.
2. Analytical CRM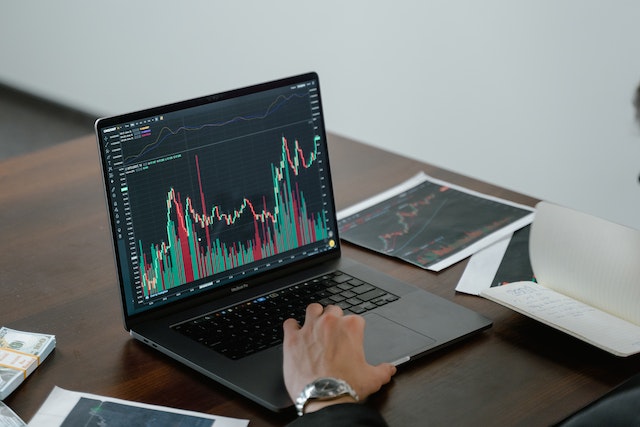 Next, Analytical CRM systems will excel at analytics – as the name implies. This CRM type likely benefits a wider range of businesses and professionals across industries, as analytics are always of use. Specifically, such systems will come with the following features:
Customer segmentation. While general CRM systems will offer some type of lead analysis and tracker tools, Analytical CRMs will delve considerably deeper. In doing so, they allow for deeper customer segmentation, informing customer personas and customer journey mapping practices.
Such segmentation criteria can include:
Demographics: age, gender, education, etc.
Psychographic: personality, interests, etc.
Behavioral: habits, preferences, etc.
Geographic: location and subsequent factors.
Technographic: ownership and use of technologies
Needs-based: customers' perceived needs
Value-based: expected value to the professional or business
It is this final segmentation type that brings us to their second core feature, profitability analysis.
Profitability analysis. Such tools measure potential lead profitability. They do so by analysing prior interaction history, retention, average invoice value, and other data. These insights can then inform marketing outreach, retargets and follow-ups, and other practices.
Predictive modeling. Finally, analytical CRMs can include tools that delve into sales forecasts through predictive modeling. These tools combine historical contact data, market trends, and customer behavior patterns with such external factors as local festivities and holidays, the weather, and more. In doing so, they can provide data-driven sales forecasts to help proactively inform activities such as conversion rate optimization (CRO).
Therefore, this type will typically benefit professionals and businesses with a large customer base and expanding marketing needs. To choose a CRM system that's analytical, one must naturally value value-based segmentation and sales forecasts. That said, specific analytics tools such as customer segmentation tools will likely have some universal appeal.
3. Collaborative CRM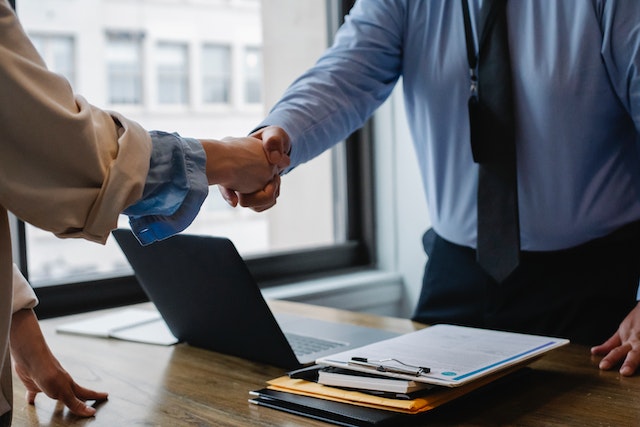 Finally, collaborative CRMs also give away their focus in their name. Specifically, they seek to enhance internal collaboration among teams and departments. At the same time, they provide channel- and document-management assets that businesses of all sizes may use.
Interaction management. One of their two "main" components, is a popular reason to choose a CRM system that's collaborative. Interaction management tools enhance interaction records to strengthen communication among the two parties: the business and the customer. At the same time, they help break down data silos so all employees can operate with improved coordination.
Channel management. The other "main" component of collaborative CRM, channel management entails consolidating different channels of communication.  This is achieved through an integrated communications dashboard, which includes channels like email, social media, and live chat.
Document management. Finally, Collaborative CRMs frequently include document management assets to further enhance internal collaborations. Such documents may include contracts, proposals, and others.
Thus, perhaps despite their focus on team cooperation, Collaborative CRMs can see use even by individual freelancers.
How do you choose the best CRM system in the UK?
So, these are your choices, type-wise: general-use, Operational, Analytical, and Collaborative CRM. But types notwithstanding, each solution will differ from the next in one way or another.
So how exactly do you choose the best CRM system for your needs?
This simple 10-step process should help you get started.
1. Pinpoint your exact needs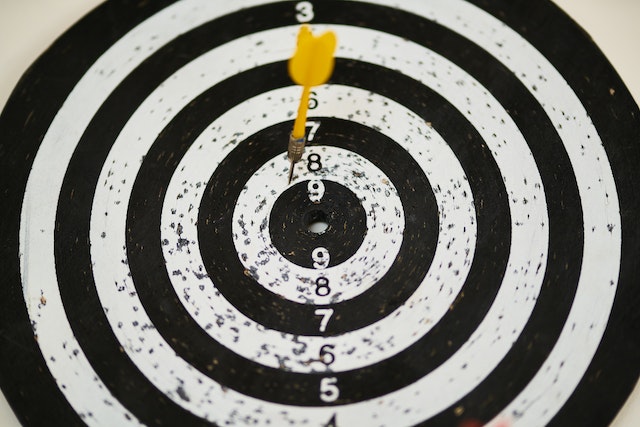 When entering the CRM market, the very first thing you need to do is to outline your exact needs. As the CRM market expands and thrives, fierce competition often makes vendors diversify themselves in increasingly niche ways. Coupled with some statistics we'll outline below; this should set the basis; it doesn't matter what solutions offer. What matters is what you will need.
Here, you may consider all the different factors that make your business unique, including:
Your workforce size and business scope
Average monthly client or customer numbers
Your plans for the future – will your business scale?
In brief, choosing to use a CRM system should be a direct answer to a specific business need. Especially for small businesses and freelancers, the perspective of "less is more" is a wise one to adopt.
2. Identify the CRM features you will need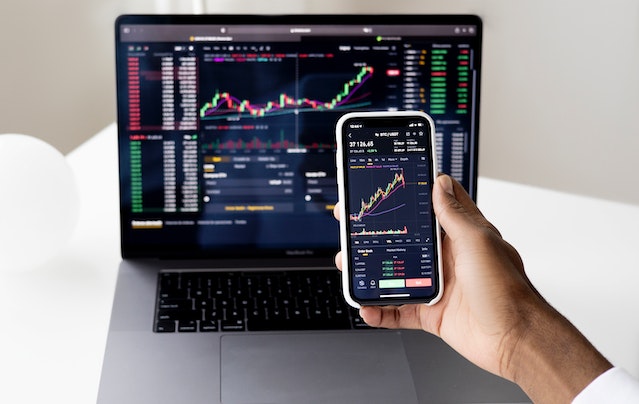 The above and other questions will dictate your needs, and thus the CRM features you should prioritize. Consider such examples as the following:
Do you, or will you, engage in website marketing? Then perhaps you will need lead segmentation tools to augment your Search Engine Optimization (SEO).
Do you engage in, or seek to expand into, a multi-location business? Then maybe you need interaction management tools to help departments collaborate more efficiently.
Are you a home service provider with multiple clients? Then you may simply need a general-use CRM system that focuses on your industry.
This step directly overlaps with the previous one in that it addresses needs instead of nice-to-haves. There is no one-size-fits-all CRM solution – which is, after all, why so many different subtypes and feature bundles exist.
3. Examine vendors' industry focus – but beware of the price tag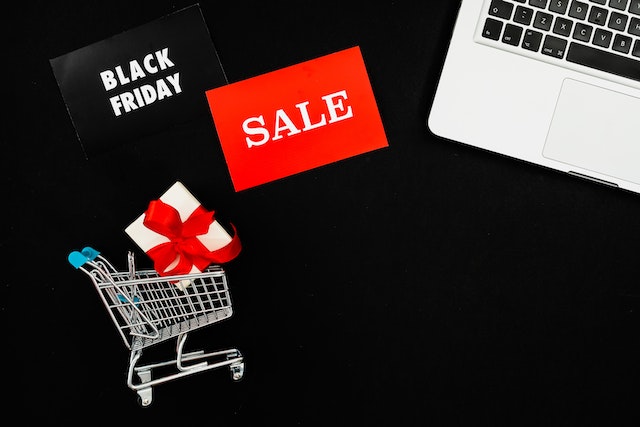 On the subject of industry focus, this is also a very useful criterion you may apply. CRMs don't just specialize in terms of their own area of focus; many also do so in terms of industry.
"Industry-specific" CRMs, predictably, seek to address the unique needs of specific industries and business environments. For vendors, that's an excellent way to edge ahead of their competition and cater to fields they know intimately. For professionals, that's a great way to entertain lesser-known vendors who know how to cater to their own industry.
However, the price tag also bears mentioning; some such systems may cost more than their general-use counterparts. It is thus up to you to examine their features in terms of both usefulness and cost-efficiency.
4. Decide on cloud-based or on-premise CRM
Finally, in terms of introspection and preparedness, you should decide whether cloud-based or on-premises CRM suits you best. There are, of course, pros and cons to each, such as:
Cloud-based CRM facilitates access across multiple devices
On-premises CRM is typically a one-time purchase and arguably offers more security
Initial on-premises CRM costs are often lower than cloud-based ones', but long-term costs vary
As regards the final point, consider Capgemini's findings – cloud-based solutions can cost up to 79% less long-term. That's mostly due to infrastructure and maintenance costs, of course, but a relative lack of ongoing support may factor in.
Moreover, the CRM industry has seen a drastic shift away from on-premises and toward cloud-based solutions in general. For example, SuperOffice finds that only 12% of CRM users preferred on-cloud systems in 2008. In 2021, that's inversed; only 13% of users opt for on-premises CRM!
However, that's not to say cloud-based systems are definitively better in all cases. On-premises CRM may serve your business needs better, so that choice, too, hinges on your personal needs.
5. Prioritize user-friendliness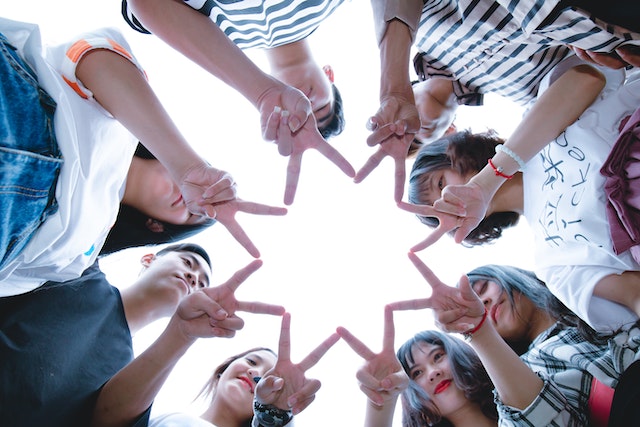 Now, your needs may vary drastically, but one factor you must absolutely consider: is user-friendliness. This point must be phrased as such because one of the most prevalent CRM challenges is user adoption rates.
Nomalys confirms this challenge, echoing research by IBM and prominent CRM vendors themselves, like SalesForce. Such research will typically place adoption rates between 24 and 26% and attribute many projects' failures to human error.
But even outside of such research, it should always make sense to choose a CRM system you can easily use. As a business tool, it must allow you to make full use of all its functionalities.
6. Ensure mobile-friendliness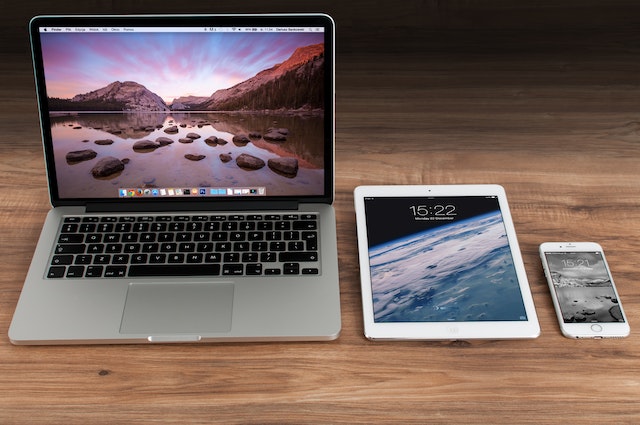 Another crucial factor, increasingly so, is mobile-friendliness. You may not need it – in which case you may ignore this step. But in the digital age, mobile-friendliness is increasingly useful for professionals from all industries. For that matter, low mobile-friendliness may often result in low adoption rates, the challenge outlined just above.
Here you may consider if you value access to customer information on the move. If you mostly work on desktops, be they from home or business premises, you may not. If you're a home service provider, however, chances are you do. Fortunately, where industry focus may inflate CRM prices, mobile-friendliness typically doesn't, as vendors often view it as a necessary quality.
7. Consider integrations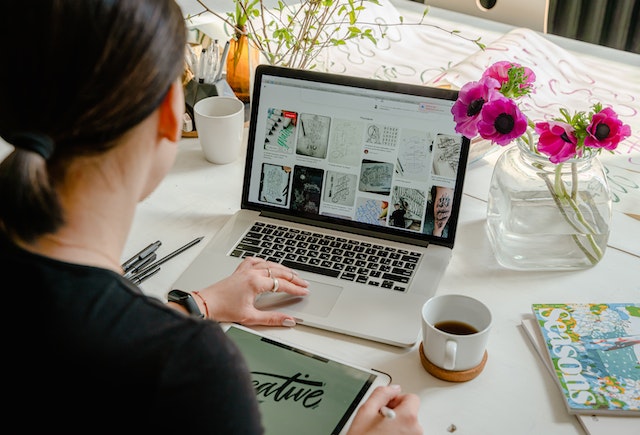 Next, returning to your needs, you may consider integrations. Specifically, how each CRM system may integrate with other apps and business tools you use – or may need to use. After all, you're likely not buying a CRM system to use it as a standalone asset but as one that augments the ones, you already have.
For smaller businesses and professionals, this is typically not as grave a concern. Most CRM systems should offer integrations with Office 365, Google G-Suite and other Google apps, and big email services. It is, however, an important factor to consider if you use lesser-known assets or homebrewed ones. It is also one to note as regards futureproofing; if you plan to expand, you will need the leeway.
8. Compare prices and ask for estimates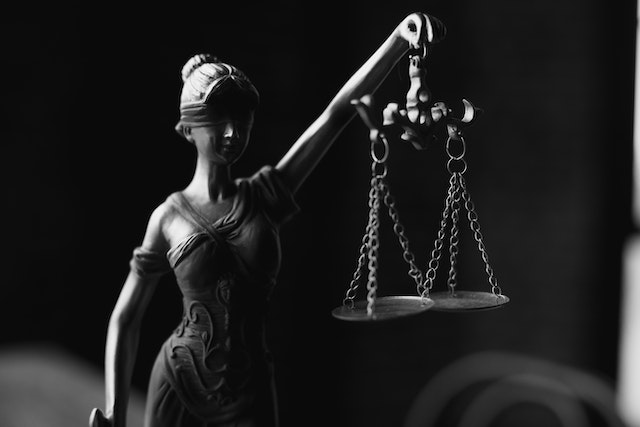 Having examined your needs and different market options, you should now arrive at a few potential candidates. It is at this step that you can move away from CRMs' qualities and begin assessing the final cost.
Of course, it is vital to choose a CRM system you can comfortably afford long-term. As such, you may ask for estimates; most CRM systems bill on a per-user, per-month basis. Especially if you have many employees, a clear estimate will set your mind at ease. But it is likely more important, as highlighted above, to also measure cost-efficiency. In other words, don't simply compare price tags; compare the potential return on investment (ROI) based on the exact features you pay for.
9. Evaluate their technical support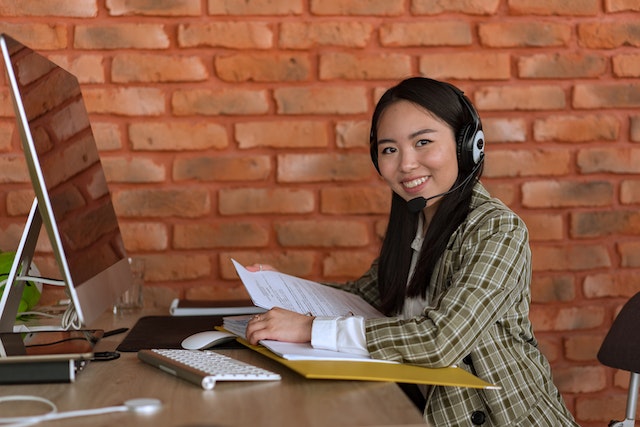 As regards costs, however, a notable potential cost lies in long-term maintenance and support. As highlighted in step #4, support costs also factor in quite heavily. Moreover, responsive, quality technical support can best mitigate unexpected challenges.
Thus, you may evaluate the technical support your candidates offer. Ask for hours of operation and account for time zone differences.  For more peace of mind, also ask for after-hours options. Finally, of course, ask for costs; are charges or service plans involved? Again, these are additional costs you should consider at all times.
10. Take CRM systems for a test drive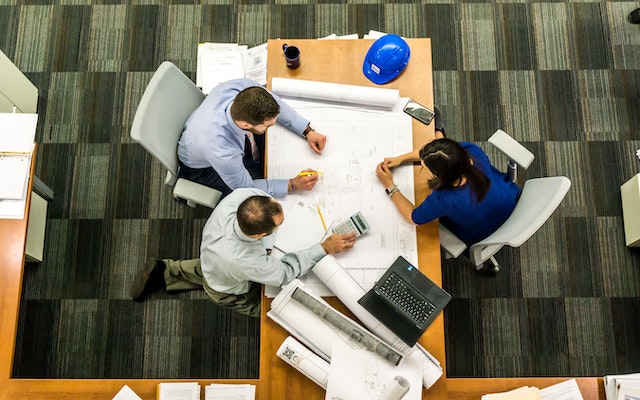 Finally, once you've settled on a small handful of candidates, you may ask for test drives. The theory is a great starting point, but a test drive is always the final reassurance you may need.
Most vendors will offer live demo sessions, where agents will walk you through how the system operates. Similarly, you may opt for a free trial where the option is available. It is at this step that you can, personally, get a feel for your CRM of choice. Can you use it easily? Does it really cover your needs in action? If it does not, for any reason, you may wish to consider another candidate instead.
Conclusion
To summarize, there are 3 types of CRM systems: Operational, Analytical, and Collaborative. CRM features will thus vary, both across individual vendors and depending on the systems' specialization. Therefore, to choose the best CRM system for your needs, you will first need to pinpoint your exact business needs. Then, you should identify the features you will need, potentially in a system that caters to your industry. Next, you should decide on whether you'd need cloud-based or on-premises CRM and prioritize user-friendliness and mobile-friendliness. Finally, on your side, consider potential integration options you may need now or in the future. With these criteria covered, you may take your candidates for test drives after ensuring reasonable prices and adequate technical support. Through this process, you may make the optimal, most cost-effective, future-proof choice that will help you thrive professionally.
Author Profile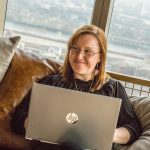 Blogger and Educator by Passion | Senior Online Media & PR Strategist at ClickDo Ltd. | Contributor to many Education, Business & Lifestyle Blogs in the United Kingdom & Germany | Summer Course Student at the London School of Journalism and Course Instructor at the SeekaHost University.