Businesses should be ever-evolving, just as technology is. Even over the past few years, we have seen evidence of that. Video meetings have been embraced, saving clients the need to travel. Contactless payment is in almost every store, eliminating the need to handle cash. Smart card readers are being used in train stations and buses to ease the chaos that is public transport.
So, what's next? It turns out a lot. There is a lot of technology out there that can be beneficial to you and your business, and it has so far flown under the radar. Read on to find out more about the tech you should involve in your business.
Smart Security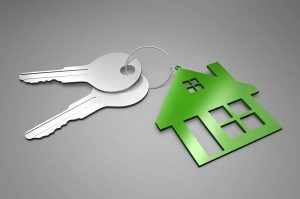 Businesses all over are already feeling the positive effects of the proposed "Smart city". Keyless entry is allowing businesses to keep a tighter grip on their security. With the help of ID cards doubling as keyfobs, small businesses can control where their staffers have access to them. The new guy may work in the warehouse, but his employer will need to update his keycard for him to access the till. Plus, the data stored in the smart card will keep track of who went where, when, and for how long, so that there is an automatic paper trail should something go astray.
Hotels, spas, and gyms have already embraced the smart keycard for access. Cards can be updated via a device to allow access to the mini-bar or an exclusive area as well as the customer's rooms. Some double as a membership card, holding all the customer's information.
Cleaning Solutions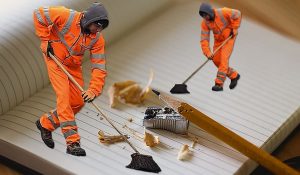 In these troubling times, a lot of us have become more hygiene aware. Hand sanitizer is at the entrance of the establishment and in every purse, we know how to wash our hands well, and cash has been abandoned since it moves from person to person and whatever germs they have.
But cleaning a room of airborne viruses can still be improved, which is where tech like the VIOA Tower comes in. This mobile piece of technology looks like a small space heater and will kill 99.99% of viruses and bacteria in the air and exposed surfaces by using a powerful UVC light to emit wave energy and disinfect all surfaces in the area.
Any establishment can use it thanks to its portability and slim size, including offices, gyms, shops, restaurants, care homes, salons, and business schools.
Tedium Resolution Software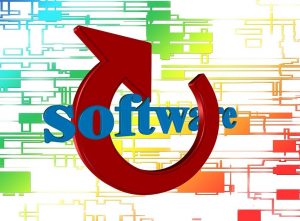 A lot of business problems can be aided or entirely omitted with software found online. So much of running a business is spinning many plates, and some of those plates are routine plates hardly worth spinning but need to be spun.
Like posting content to social media. You can now schedule all your posts in advance, meaning the simplest aspect of the digital company is done for you. Today, there is even Customer Relationship Management Software, which will help you gather and access crucial data about your customers which can help you better service your customers. There are also communication tools like Google Meet, which can offer video, messaging, and phone calls, on one platform under one number. You can collect all your staff in one place to host a meeting remotely, with perks like collating calendars and contact lists.
Author Profile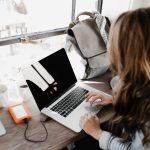 Blogger by Passion | Contributor to many Business Blogs in the United Kingdom | Fascinated to Write Blogs in Business & Startup Niches