If you happen to be a student that has the passion to become a leader or mentor in business, or you wish to engage in the planning and handling of operations in an organization, then studying as an undergraduate or postgraduate in the popular business schools of London would be the best course of action for you to take. They also offer MBAs and PhD research programs.
There are numerous universities and business schools in London offering business courses and to make the right choice for yourself and your career, read the following list:
London Business School
The London Business School has been classified as one of the most impressive schools in the world by the Financial Times for its MBA programs. The school is well known because of the varieties of courses they offer you, ranging from MBA to EMBA-Global, Masters in Management to PhD Being an excellent learning institute is one perk of this school, but students can also experience how it is to work in a business environment during their studies.
Imperial College Business School, Imperial College London
This business school is also ranked as one of the best schools in the world as it also offers MBA, MSc, and Executive programs. The school provides you with access to industry experts and the direct work experience with investment banks, consultancies, venture capitalists, public sector organizations and major corporates which in turn gives you the practical business experience many dreams of.
Hult International Business School – Europe Campus London
This London business school's Global One-Year MBA gives the students the opportunity to spread their studies across a few international locations such as Boston, New York, Dubai and of course London. Hult's MBA has been classified in Businessweek's Non-US MBA Top Rankings.
Cass Business School
Located in the City University London, Cass Business School is part of the global elite of business schools that maintain the gold standard of 'triple-crown' accreditation from the Association of MBAs (AMBA), the Association to Advance Collegiate Schools of Business (AACSB) and the European Quality System (EQUIS).
London School of Economics and Political Science
The London School of Economics and Political Science is known for teaching various subjects like economics, politics, law to sociology, anthropology, accounting, and finance. LSE often appears at the top in international and national league tables.
Brunel Business School
The Brunel Business School is an award-winning business school as it offers a vast option of postgraduate and undergraduate courses, including an MBA. This business school also has AACSB accreditation, which makes it one of the five percent of business schools in the world to have gotten the highest global standard for business schools.
London School of Business and Finance
The London School of Business and Finance is mainly based in London but has other smaller branches spread in other parts of the world. It offers Master's degree programs in finance, management, and marketing, training for the ACC and AAT examinations, and executive and corporate short courses. This is a perfect school for anyone wishing to master the arts of business and finance.
Benefits of studying in a London Business School
Excellent education through business schools and universities

London provides for top-notch education through its numerous universities, which are acing it individually. They currently have 11 universities in the Guardian's top 100 best business schools. They have more business schools than any other city in the world. London business schools have produced some of the most influential leaders like Jean Tirole, a famous French professor of economics and Pablo Zalba Bidegain, a Spanish economist and politician.

Huge variety of courses

London business schools offer a variety of classes for their students, ranging from business economics and business communication to business studies and administration and many more areas of business.

Enhance your career


London business degrees are highly recognized in the world, and they can give you access to exceptional jobs with very high pay. You would be able to stand out among others with a London education on your CV when you graduate.

Work placements


Studying at any London university gives you excellent links to plenty of businesses in the city like Google, Morgan Stanley, GlaxoSmithKline etc. You have the opportunity to gain access to these businesses by studying in any business school in London. Most universities in London also give you the privilege of having a working experience while studying as part of your course.

Global networks


London business schools have numerous students, and they have students from more than 200 nations in the world studying in London. You have the chance and opportunity to form a global network of friends and prospective future business contacts or partners that will serve you a lifetime.
Studying business in London is a great starting point
Studying at any of the listed universities above is sure to make you stand out among your fellow business colleagues as you are sure to receive the best and top-notch education in both the theoretical and practical aspects of learning. Getting the best results at any London business school is sure to put you at the fore-front where the competition is hot and booming.
Author Profile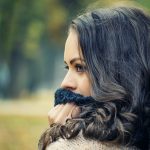 Blogger by Passion | Contributor to many Business Blogs in the United Kingdom | Fascinated to Write Blogs in Business & Startup Niches