Undoubtedly, businesses of all sizes now rely on IT infrastructures and services for most, if not all their processes and operations. For these businesses, ensuring that they get the best IT services is important to keep their networks working as they should. A major challenge that arises is that IT services can get costly, especially for businesses that require lots of them. This article will discuss what business leaders need to know to bring and keep their IT services costs down.
Outsourcing Can Save You a Lot of Money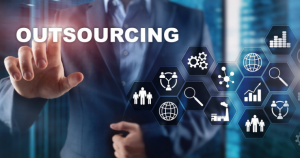 For small businesses, it is perfectly fine to hire someone to provide the required IT services and assistance. However, as the business grows, you might need to hire more people, which can get expensive fast. To save money, consider outsourcing your IT services.
To do so, you need to find a reputable IT company that specialises in outsourcing IT services. These services can range from installation of new networks to checking for viruses and malware, patching vulnerabilities, monitoring and a lot more. The obvious way that you save money is that you do not have to hire these IT professionals full-time but you still get the IT services you need.
Also, these IT professionals are always on call 24/7 so you know your IT infrastructure is in good hands and you can get help in case something happens no matter the time of day or night.
Improving Your Security Could Save You a Lot of Money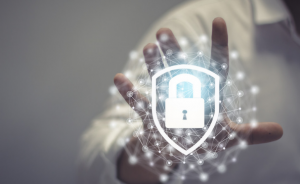 As your business grows, the data you collect and hold become more valuable. If this data ends up in the wrong hands, it could end up costing you a lot of money in two ways. One, the loss of reputation would lead to some customers leaving, and two, in case of ransomware, you would have to pay the malicious actor or find an expensive IT specialist to try to get your system back online.
When looking for ways to bolster their network security, many businesses focus on the larger vulnerabilities. These can include things like replacing old and outdated hardware and software, putting monitoring in place and updating and patching their software.
Some vulnerabilities are not so easy to spot, such as those that come with your Wi-Fi connection. An insecure and vulnerable Wi-Fi connection can be used as a gateway into other devices and onto the overall network.
This is why switching to wifi-6 should be a priority for all modern businesses. Businesses on an older Wi-Fi protocol should contact a data networking company like TV Net to upgrade their Wi-Fi network and related devices. TV Net is your go-to IT infrastructure, data connectivity and data networking expert in the UK. They handle all IT needs including designing secure systems, maintaining IT systems, and ensuring IT systems are secure.
Replacing is an Acceptable Option
Many business leaders do not like replacing their IT infrastructure, computers, and other devices because that is how things have always been. Additionally, they do not want to deal with the expenses and hassle of replacing their equipment.
Older equipment is more expensive to run because it runs slower, uses more power, and requires a lot of maintenance. Although the replacement cost will be huge, it will be cheaper over the long run when you consider how much you get to save. The new equipment will require less maintenance and will use less energy.
If investing in a wholesale replacement does not work for you, you can always consider refurbished equipment. Just ensure it is thoroughly wiped and checked to avoid introducing vulnerabilities into your system.
Switch to VoIP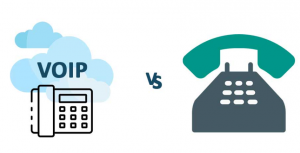 Communication within and outside the business is critical for business operations. Phone bills can be costly, especially for smaller businesses. To save money, consider switching to a VoIP service. Almost all businesses have some sort of internet connection. VoIP (Voice over Internet Protocol) uses the internet to enable communication using available apps and software.
Since you are already paying for the internet, why not use it to make calls and send messages instead? It is often cheaper to do so, especially if you are on an unlimited internet plan. You can also get VoIP that gives you a VoIP number so that calls originating from any of your business's workstations look like they are coming from a phone number.
Employees Can Help Find Areas to Save
You are likely paying for IT services that the business or your employees do not need. It would be good to sit down with them and conduct a survey to find out which services they use and eliminate those they do not. Business leaders should always try to keep their online business costs low to maintain profitability. IT and IT services are two areas where businesses can save money by implementing a few changes. Many of these changes can be costly, but they will save the business a lot of money as they are used.
Author Profile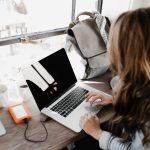 Blogger by Passion | Contributor to many Business Blogs in the United Kingdom | Fascinated to Write Blogs in Business & Startup Niches