PushFar, the world's leading mentoring and career progression platform is celebrating a major business milestone, after hitting 100,000 registered users across the globe on its free, open platform.

Founded in 2018 by Ed Johnson, who has this year been listed in Forbes 30 Under 30, PushFar has seen significant growth since its launch and is set to see increasing demand for mentoring with even more registered users in 2023.
The fast-growing and widely used tech start-up company provides working professionals, students, and entrepreneurs with access to mentors and a whole host of career progression tools and techniques.
With the option to find a mentor, volunteer to mentor others, or do both, PushFar uses its cutting-edge algorithm to suggest the best mentoring matches for individuals, allowing them to network with others whilst setting goals and scheduling meetings to progress their careers, no matter what the sector may be and open to anyone interested in mentoring.
The leading mentoring platform also offers the same technology to businesses, charities, and educational institutes at an affordable licence fee model, making mentoring as accessible, impactful, and effective as possible.
Co-Founder and CEO Ed Johnson comments: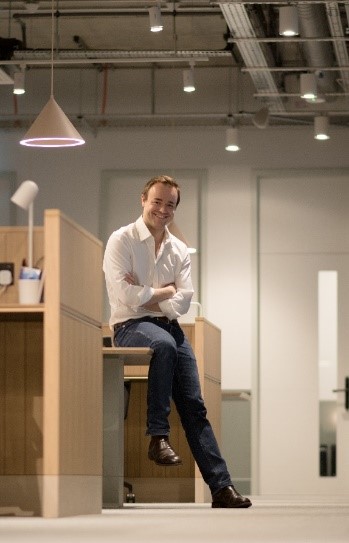 "PushFar launched with a key objective – to make mentoring accessible to all, regardless of your current career position. Reaching 100,000 registered users on our platform is an outstanding milestone to achieve and it's great to see that more and more people are seeing mentoring as a beneficial tool to aiding career progression."
For further information about PushFar and how you can benefit from mentoring, please visit www.pushfar.com.
-ENDS-
About PushFar
Late in 2017, Ed Johnson was looking for a mentor but quickly realised that mentoring was not as simple or straightforward as it should be. Believing that finding a mentor or mentee should be simple, and with a background in tech start-ups and online business development, Ed decided to build PushFar – a mentoring platform focused on helping individuals and organisations to ensure mentoring thrived.
Now, PushFar is a world-leading, global mentoring platform, and mentoring software provider, with hundreds of clients. PushFar runs mentoring programs for businesses, charities, universities, non-profits, and membership organisations.
About Ed Johnson, PushFar Co-Founder & CEO
Ed Johnson dropped out of school at 17. While he was able to find a job, he struggled to find a mentor who could guide him in his career. With the goal of making mentoring more accessible, Johnson founded PushFar in 2018. Since then, the company has grown from strength to strength with Johnson serving as the CEO.
Recently, Johnson found himself listed in the Forbes 30 Under 30 – Europe – Social Impact list (2022).
For more information about career and education news head to Education | London Business News.