Specialist HR recruitment consultancy, Macmillan Davies, has expanded its London-based team with the hire of experienced recruiter Natalie Belton to the new role of Senior Recruitment Consultant.
In her new position, Natalie is specialising in the recruitment of high-quality, experienced HR professionals, for professional services and property organisations across London and the South, where hiring has surged this year, with London firms reportedly at a five-month high according to the latest Business Barometer from Lloyds Bank Commercial Banking*. 
As a member of Macmillan Davies' Executive Resourcing team, Natalie is working with leading organisations to provide high-quality HR professionals, particularly those in the mid-to-senior stage of their careers.
A specialist in recruiting top HR talent across the private, public, and third sectors, Natalie has extensive experience in managing end-to-end recruitment cycles and has led teams of 20+  working for companies and clients across the UK, with 10 years of experience within both contingent and interim recruitment. Before moving to specialise in HR, Natalie began her career recruiting in sectors such as commerce & industry, professional services, financial services, the public sector, and FMCG. 
Director and Head of Macmillan Davies' London office Simon Cutner, comments: 
"We are witnessing a hunger for high-quality HR professionals across London and the South, a trend that is echoed by our teams across the UK and chimes with the findings of the latest figures from the CIPD**, which indicate that job vacancies are plentiful but available talent is scarce.
"Many of our clients have hard-to-fill vacancies and anticipate significant problems in filling roles. As a result, and to meet the current recruitment and resourcing needs and demands, Macmillan Davies has bolstered its team.
"Natalie brings a mix of traditional recruitment values and fresh ideas, which is already paying dividends. She joins our ever-expanding Executive Resourcing team and, by listening to our client's needs, will be specialising within the professional services and property sectors, consulting and advising candidates and clients within the mid-to-senior market," he adds. 
"Following a highly successful career in recruitment, Natalie took time out to raise her family and has now returned to work. We are delighted to welcome Natalie to Macmillan Davies, which is a firm committed to supporting our teams and people with the flexibility they need to balance work and home life."
Regarding her new role, Natalie says: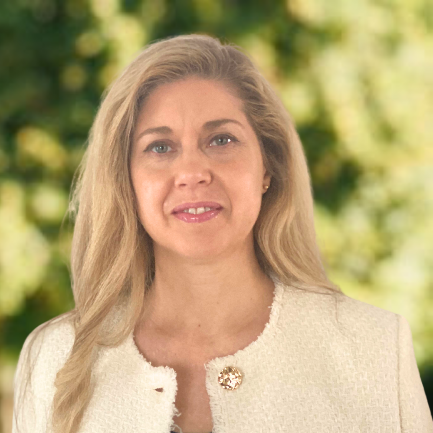 "With the latest figures confirming the high number of businesses across London and the South looking to invest in senior talent to support the future of their business, moving to Macmillan Davies to recruit and place HR professionals is a natural decision at this time.
"Macmillan Davies' company values and culture are impressive, as is the support I have received from every team member. Not only am I delighted to be able to support the firm's clients in finding the best HR talent and leading HR professionals with which Macmillan Davies is working, but I am also really looking forward to one of the best parts of a recruiter's job – telling candidates their hard work has paid off when they receive a job offer," she says.
Macmillan Davies' Managing Director Darren Hayman adds: 
"Confidence in the UK economy is on the up – climbing in nine of the 12 UK regions and nations, with the biggest rises in Wales, Scotland, and London – and 43% of businesses say they expect to increase their headcount in the next 12 months. 
"As the UK's longest established HR recruitment consultancy, specialising in placing top HR talent across the private, public, and third sectors in the UK and globally, we see evidence of this buoyant market firsthand. The firm has recorded double-digit growth across the board, in part because of the current market, but also thanks to our growth and business development strategies, and commitment to creating long-term relationships with clients and candidates. Our expert teams provide an outstanding level of service, finding the right fit for both the client and candidate, and Natalie represents an excellent fit for this culture and our values."
For more information visit: www.mdhr.co.uk 
Sources:
*Lloyds Bank Business Barometer: Business Barometer | Economic Business Reports | Lloyds Bank
**CIPD:  https://www.cipd.co.uk/knowledge/work/trends/labour-market-outlook
Stay updated about all latest London Business Innovation News here.