The UK capital London is currently amongst the top global hubs for tech and fintech startups and businesses, as the UK "ranking fourth in the world in terms of tech investment, after India, China and the US clearly shows.
London has more than half of the most popular and hottest fintech startups in the city. If you are looking for a place with different tech founders or even if you happen to be one, London is the perfect city for you for various reasons, which we will highlight.
London's finance sector attracts tech startups
London's largest and most prosperous industry is finance and London is recognized as the most prominent financial service provider in the world with a total venture capital investment in 2018 of £6bn.
This makes London the perfect place for you to set up a FinTech business. FinTech companies use technology to offer already existing financial services at cheaper rates or to provide new tech-driven solutions.
London is one of the fastest growing and most successful regions for FinTech investment in the world. FinTech startups in London are trendy because they offer financial online services cheaper and faster for customers.
London and UK startups usually end up being very successful as their total valuations of more than $23 billion dollars in total in 2019 shows.
Startup companies in London thrive due to the fact that their working environment is one that possesses a host of benefits like government support through generous tax breaks to attract and welcome top tech talent with different cultural backgrounds. As a result of this, London startup jobs are high in demand.
Here are the top tech startups to look out for in 2020
Elvie

This British femtech company develops smart technology products like the Elvie Trainer, which helps women strengthen their pelvic floor or the Elvie Pump, a wearable breast pump ready to pump milk whenever and wherever.
Savvy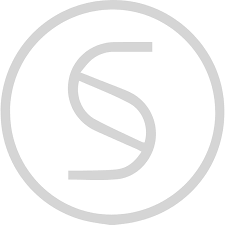 This London-based tech company is creating an avenue for the future through its innovative building management program for commercial properties. Landlords can manage their building better through the savvy app, which enables them to identify underused spaces or other issues even before the tenants notice them. This technology also engages in-office communities in every building which helps foster communication. They are recognized as one of the best startups in London.
The Collective
Co-living has been an essential aspect of human life, and it has been going from strength to strength in these past years. The Collective provides small but high-quality apartments with a host of services, including libraries, cinemas, coworking spaces, and gyms. After their numerous successes in London, the company plans on taking its concept international.
The Plum Guide
The Plum Guide has set out to build a platform that uses an algorithm to locate the top-rated homes across the top booking websites and accepts only one out of the many offered following meticulous tests. A significant expansion in London is now underway to add to a growing list of luxury homes.
Top 5 reasons why London is attractive for tech startups
Thriving tech scene

This is enough reason for tech founders to start up his business in London. Plenty of tech startups are popping up in the city, London is home to thriving companies, even small startups in London are booming with success. The environment encourages hard work and innovation as it inspires tech founders' day-by-day.

A high number of tech talent

If you are wondering whether you can get access to high-calibre tech talent, well think no further because some of the best universities are located right here in London. Apart from these new students, there are other great talents that can be found in London, like the emerging machine learning technologists and data scientists.

Different university campuses dedicated to tech

There are over 150 tech-centric campuses in London. This is a piece of excellent news for startups that do not have enough funds or do not intend to commit to a long-term rental agreement. Places like Plexal, one of the hottest and biggest tech hubs in Europe, is very much available for tech founders.

Venture capital is flowing

No matter where you are considering starting up your tech business in London, investors all over the city have not stopped spending on upcoming companies with potential.

Global transport hub

London offers good and convenient transportation and connections to most destinations in the world and is, therefore, a perfect starting point to expand.
London will remain a competitive tech startup city in 2020 no matter what

London hosts many more fantastic tech startups, which you can check here: https://www.seedtable.com/startups-london. Learn more about these new tech startups that we are anticipating in 2020 by attending startup events in London like the London tech week 2020 – next year you might use some of their apps yourself.
Author Profile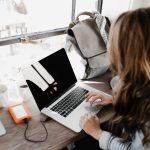 Blogger by Passion | Contributor to many Business Blogs in the United Kingdom | Fascinated to Write Blogs in Business & Startup Niches