If you are looking for a low-cost office or probably need a desk for the day, co-working platforms give you an ideal chance to get some work done away from home while meeting new people.
Most business owners will most likely be faced with the issue of choosing to either purchase or rent an office space, which is a decision that comes with a lot of factors to consider. For new and upcoming businesses that want to make sure there is maximum cash flow, renting would be the most suitable option. Flexible commercial property schemes are rapidly rising to the top, thanks to all the benefits that come with it.
Let's take a look at some of the benefits of opting to rent commercial properties instead of buying.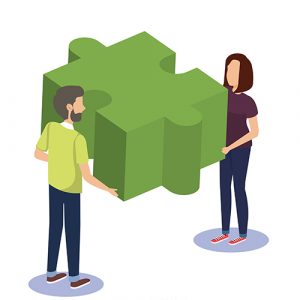 Greater Flexibility
It is a well-known fact that the business market is steadily changing with each day that passes, and renting would give you the needed flexibility to adapt to these changes. If you choose to buy, you might be limited to one spot, but if you go with the renting option, then you can move closer to rivals or suppliers if the need arises. Also, you will find it easier to end a rental agreement than to find new tenants or sell a premise. Co-working spaces can be rented flexibly in multiple locations.
Decreased Risk
It is certain that if you own a commercial property, you will benefit greatly if it rises in value. But, you stand to lose a lot if the value falls. But if you decide to rent a commercial property, you don't need to worry about this, and you are not also confined to the same type of commitment that buyers are. In the case where the business grows or retracts, renters have the freedom to find a better property without having to sell the property.
Lesser Responsibility
If you buy a commercial property, you would be faced with the responsibility of keeping every aspect of the building in good shape. Renters don't have to worry about building maintenance, fixtures or even security. This would also reduce the costs for renters, which owners will definitely have to pay for.
More Choice
The most popular option that most people utilise for their business when looking for commercial property is undoubtedly renting. This means that you will find a lot of premises to choose from when you are looking for rentals. So, you will be faced with more choices, which means you get the best chance of finding the most suitable property that your business needs.
Upfront Costs
If you decide to opt for renting instead of buying commercial property, then you will not be faced with the responsibility of needing to set aside a larger sum for an upfront deposit. So, as a renter, you will have some capital left which can be used to attend to other business matters like supplies and staff.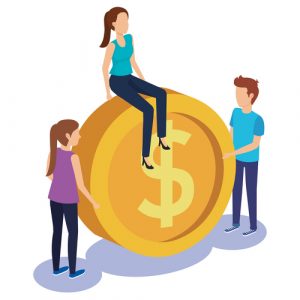 Lower Monthly Occupancy Costs
In some rare cases, it is possible for purchasing to be more affordable than renting. But, on a month to month basis, most people find out that renting is the most suitable option. Renting is also discounted on an after-tax basis because all of your business' lease payments are mostly deductible, and only the interest portion of a mortgage payment will be a write-off.
Here is a list of some co-working platforms that offer commercial properties for rent in London:

WeWork is ever-growing and is continuing to cement its place as one of the most popular choices for the city's creative community. They offer collaborative workspaces, private offices and many more.
Duke Studios is well designed and offers excellent workspaces, facilities, and creative services. It is a collaborative and open co-working platform.

CodeBase happens to be offering not just space to work but a whole range of support for startups. They also provide frequent networking and informative events.

TusPark is set up by a Chinese company and has since been providing co-working spaces. They give you access to legal and intellectual property to help grow your business.
Keyboard and Dreams also provide you with affordable co-working spaces either for personal use or for your business.

Assembly is a 16-desk co-working space that is located in the heart of the city and includes sole traders and small startups working in all areas.
This is another co-working platform that is ideal for collaboration. It is run in collaboration with two universities located in the city
This co-working platform offers collaborative workspaces and is also allied to some other co-working spaces.
This is another co-working space that has a lot to offer, ranging from great furniture to decent coffee and bare wood.
Author Profile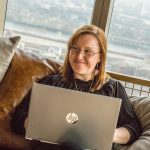 Blogger and Educator by Passion | Senior Online Media & PR Strategist at ClickDo Ltd. | Contributor to many Education, Business & Lifestyle Blogs in the United Kingdom & Germany | Summer Course Student at the London School of Journalism and Course Instructor at the SeekaHost University.